Did you meet your partner at Birmingham? Read our stories of campus romances.
Many people meet their significant other while they are studying here at University. Here are a few stories of campus romances.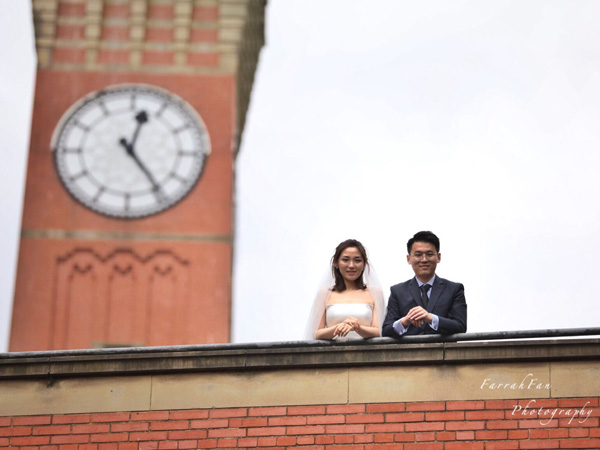 Hao Qin (MSc International Accounting and Finance, 2015) and Miao Jin (MSc Investments, 2015)
'Life would be perfect if every moment was just like when we first met. Our first meeting was in the Business School in September 2013, when we were both new to the University and to the UK. Life was difficult for us both at the beginning since everything around us was so unfamiliar. Although Hao was very shy to express his feelings, he was really thoughtful and looked after me carefully in every way. We spent the first few months together studying, going out, doing group work and enjoyed lots of spare time to walk around the lovely campus. Company is the longest confession of love. We left Birmingham in September 2015 after two years of happy and romantic times. We will always miss the place where we fell in love. Now we are going to get married and we came back to this important place to recall our valuable memories and to witness and record our marriage.' Miao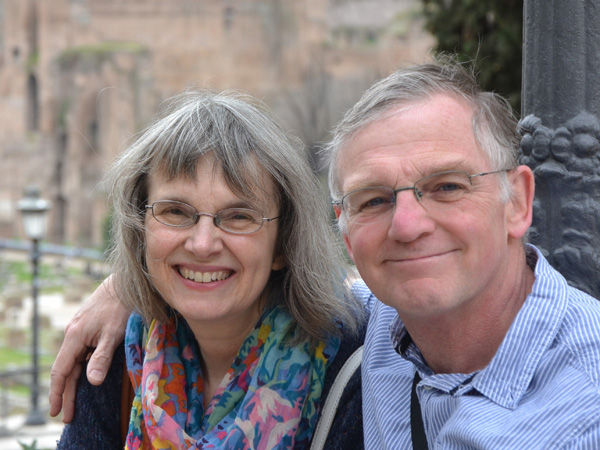 Graham Owen (BA (Combined Honours) History and German Studies, 1977) and Lesley Owen (LLB Law, 1979)
'In October 1976, I had just returned from my language year abroad in Vienna. In order to make settling back into student life as easy as possible, I signed up for what was then known as Lake Hall. At breakfast one Sunday morning I was sitting drinking coffee and wondering what to do with the day. At the table was a group of first-year women who had just moved into the student flats that were connected to the hall. Lesley was sat next to me and brought me into the conversation by asking whether I was a first year as well. 'That led to a long conversation that led to a romance that continued after I graduated and returned to service with the Royal Navy. Our romance survived a lot of separation and we were married in 1981. We have one daughter Katie and are still very happily married. We both look back with great fondness on our time in Birmingham, so many good memories!' Graham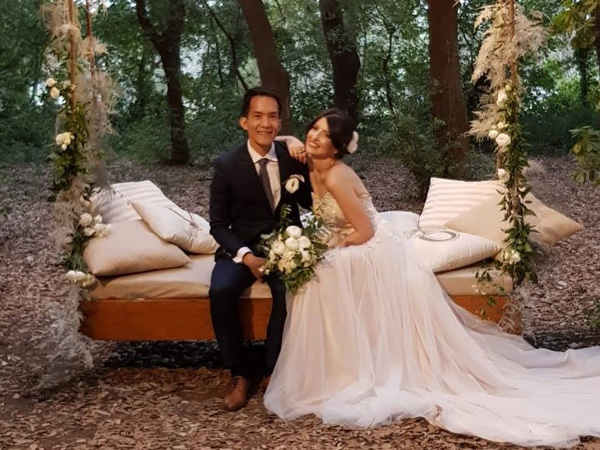 Serena Greco (MSc International Business, 2014) and Wisarut Rungsun (MSc Investments, 2014)
'We met at the University of Birmingham in 2013 and then I followed him to his home country of Thailand, where we lived for two years. We just got married near my hometown in southern Italy and we are now on honeymoon in Austria. We both miss Birmingham so much and we still keep in touch with our friends, many of whom came from all over the world to attend our wedding. We are planning to move back to the UK together very soon.' Serena
Geoff Giles (BSc Chemistry, 1963) and Linda Giles (BA English, 1964)
'In the old days, there were only two male residences. I was in Chancellor's Hall and the social event of the year was May Ball, strictly formal! I met Linda at the first two of these events. In January of my third year, we met in a pub called The Viking near the Town Hall. Linda announced that she had broken off her engagement and thus started our romance. 'Five months later, at May Ball number three, we got engaged; three weeks later we were married at St Martin in the Bullring, in the afternoon of my morning Degree Congregation. I went on to do a fourth-year EdCert while Linda finished her BA, despite the arrival of a beautiful daughter Alison in February. 'After four years we moved to Terrace, BC, Canada, where I taught Chemistry and General Science and Linda taught English. Two more girls arrived. 'Then we moved south to Victoria and continued teaching. Linda eventually became Principal of a local High School (the first woman High School principal in the District) and worked at the University of Victoria, and I was Vice-Principal at another school. We have five amazing grandchildren. 'We share interests, we travel, we laugh together a lot, and we are still very much in love!' Geoff
Did you meet your significant other at Birmingham? We would love to hear about it. Send us your story.
Read stories of campus romance in previous editions: