​Many people meet their significant other while they are studying here at University. Here are a few stories of campus romances.
Campus Romance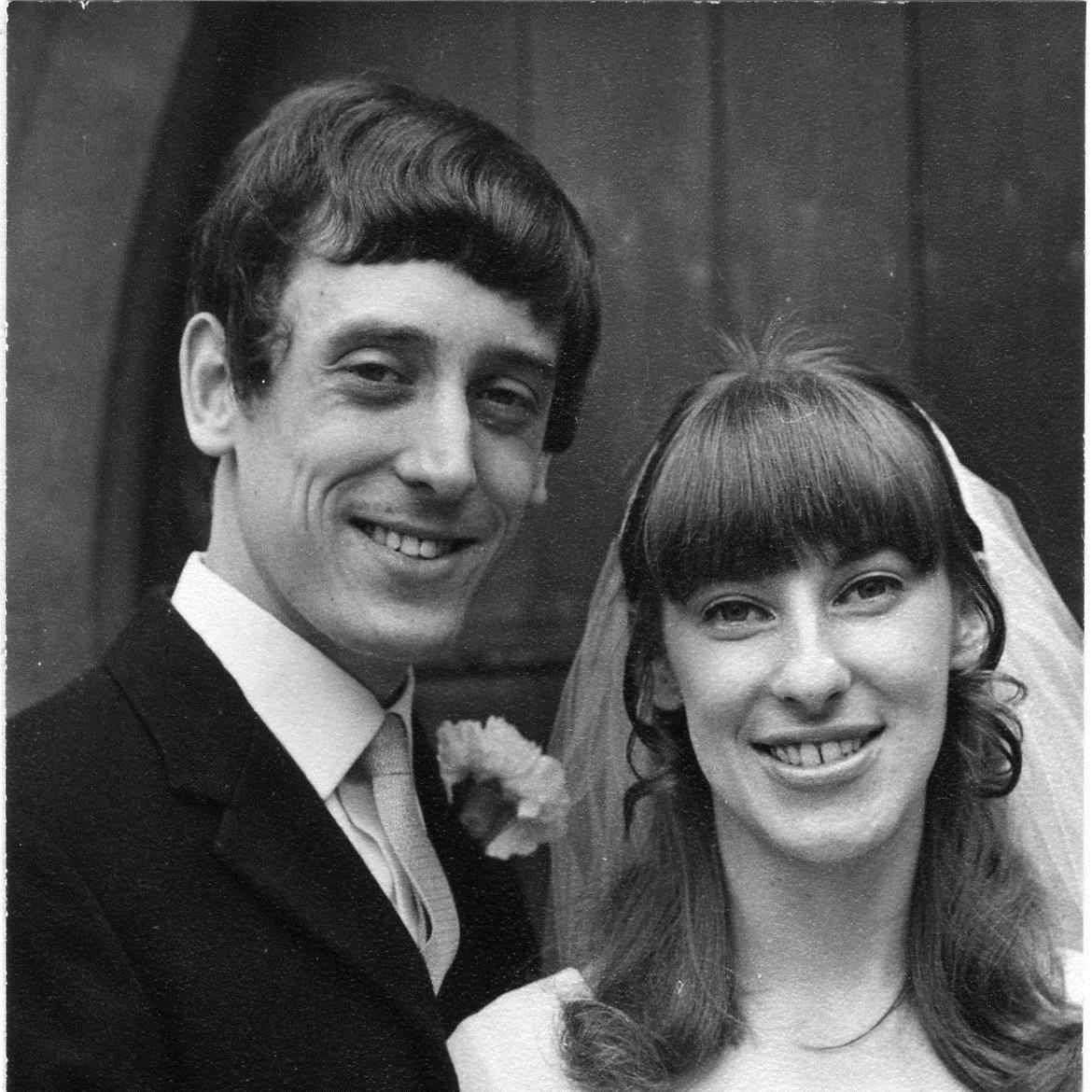 Malcolm Rolfe (BSc Physics, 1966) and Jo Rolfe (University Library Staff)
'At a Saturday hop in Deb Hall, with my finals behind me, I met Jo, who worked in the University Library. After an evening of dancing and chatting, I drove Jo and her friend to their overnight stay. Shortly after our paths crossed on campus and we talked about holiday plans. She sent me a postcard from Spain and I sent her one from New York. We started meeting at weekends either in Redditch or London, where I had started work. We married in 1969 and now have two sons and four grandchildren.' Malcolm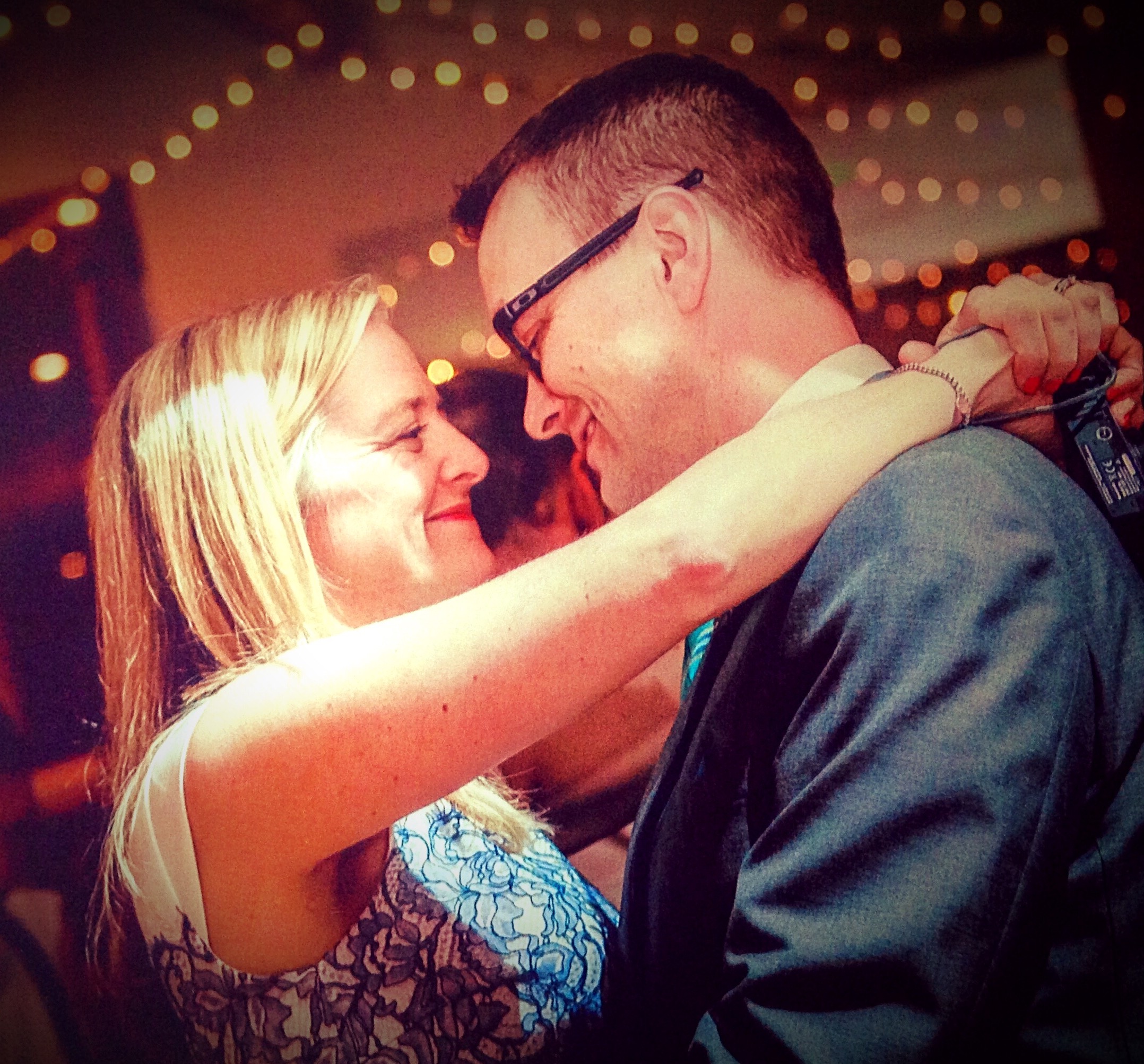 Marianne Daniels (née Mead) (MEng & Man Mechanical Engineering Manufacture & Management with Language, 1995) and Steve Daniels (MEng Manufacturing Engineering, 1995)
'We met at the University during a Sainsbury's Trust Engineering Scheme week in the summer before our final year at school. We both attended the University the following year. After graduation, Steve went to work at Ford in Essex and I joined Rover. We married in 2000 and now live in Warwickshire with two children. We have very fond memories of our time at the University.' Marianne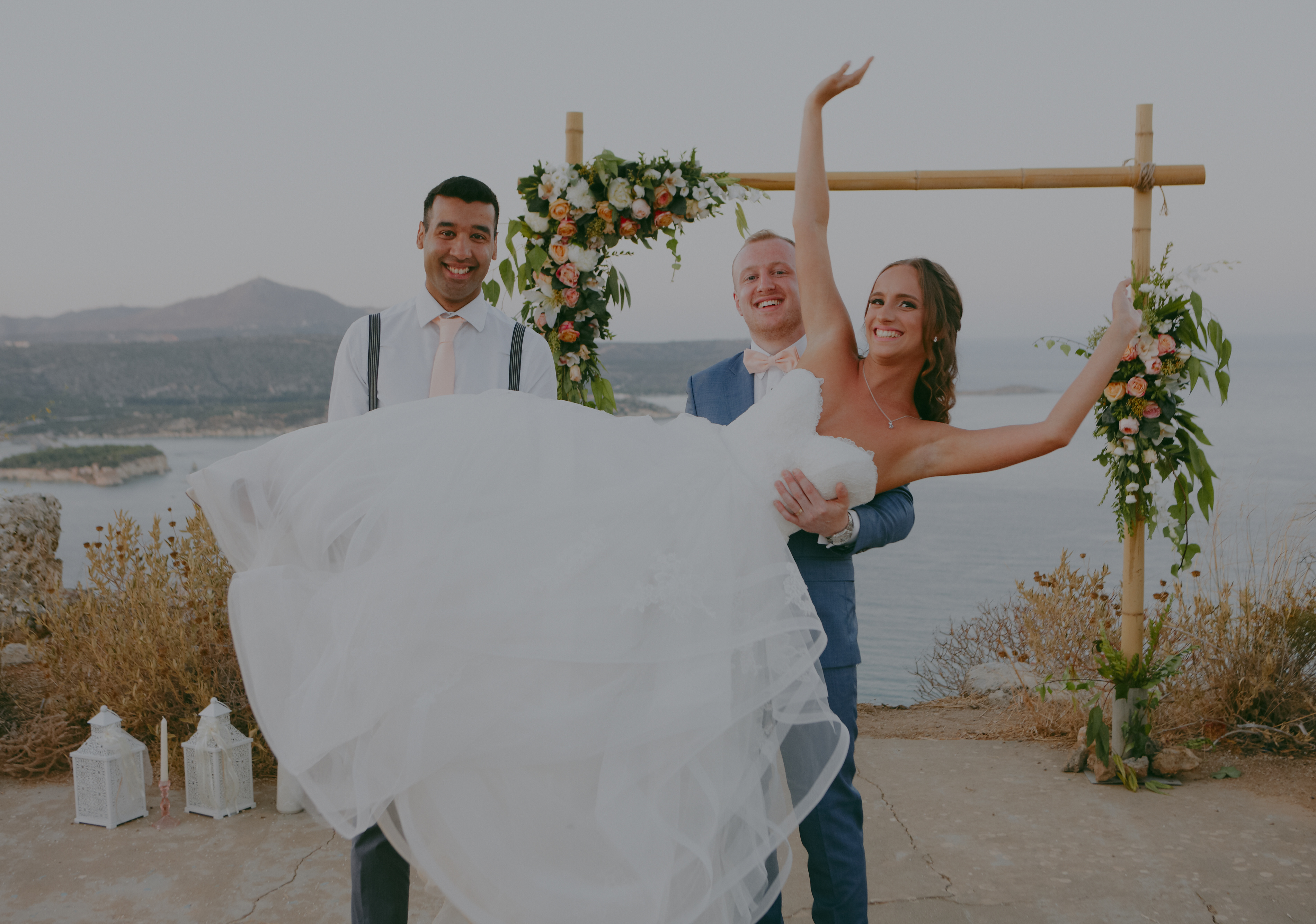 Ioanna Relf (LLB Law with French, 2013) and Pascal Relf (BSc Sports & Materials Science, 2012)
'We met at the University of Birmingham in 2009. We were both staying in Flat 8 in Oakley Court, Pritchatt's Park, where the University was kind enough to put us in rooms next to each other! Now eight years later we are married and one of our groomsmen Azeem Shaukat was also in our flat in Oakley Court! We had an amazing time at University, in particular in our first year in Oakley Court, so we wanted to share a picture from our wedding and give our thanks to the University for changing our lives.' Pascal and Ioanna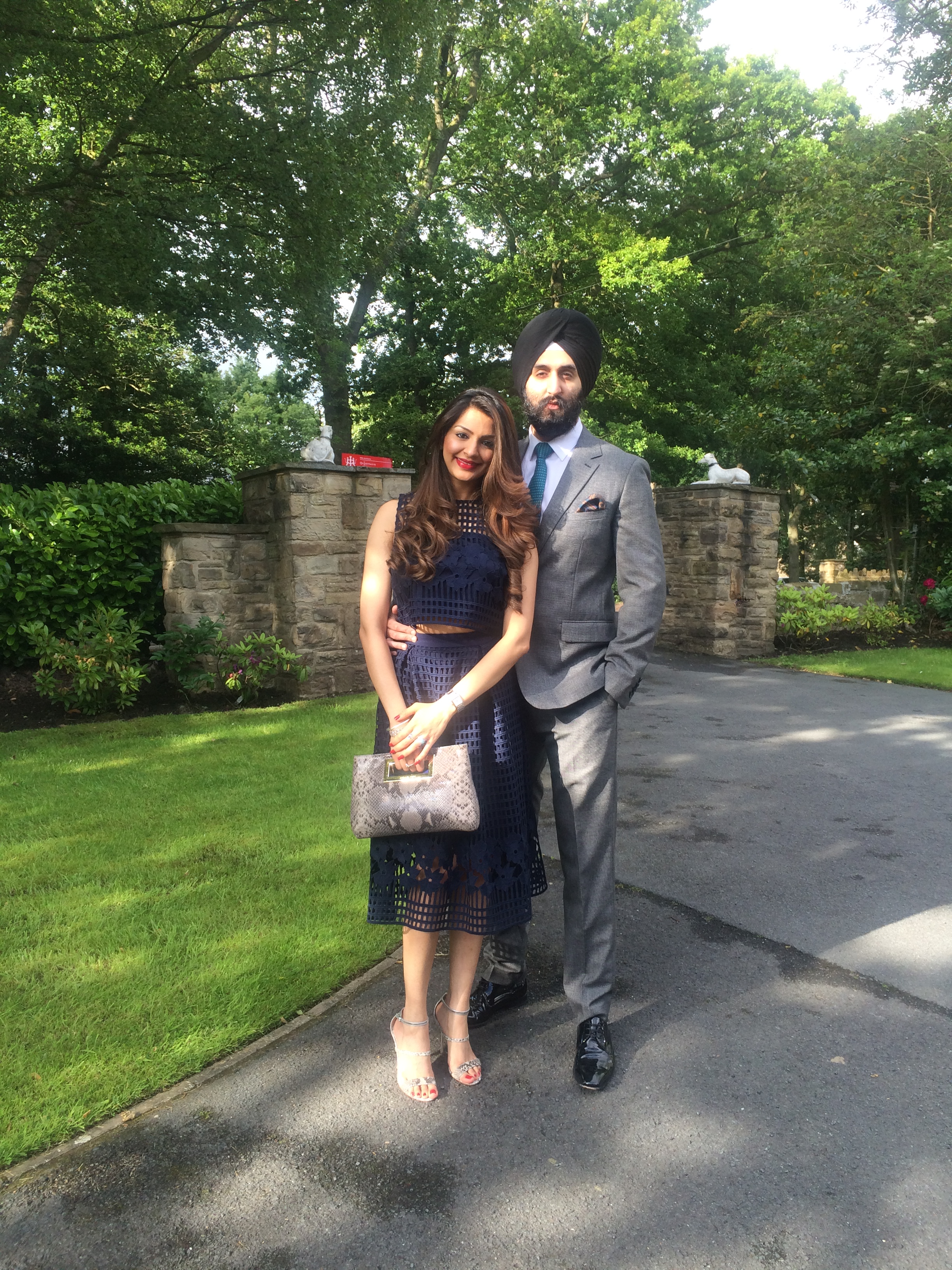 Simran Chatha (BSc Mathematical Sciences, 2008) and Subegh Singh Srao (MBChB Clinical Medicine, 2010)
'Subegh studied Medicine and I studied Mathematics at the University of Birmingham, starting in September 2005. We both have different memories of how we first met! I first met Subegh at a mutual friend's birthday party towards the end of first year. Subegh first recalls meeting me at the Hindu Society meet and greet in second year. I was society treasurer and was hosting the event with other committee members.
Our friendship throughout University grew with many evenings hanging out with friends at Victoria Halls after nights out on Broad Street, meals out at various eateries on Bristol Road and society events!
After admitting to our secret crushes from our time at university, we started dating in 2011 and got married in 2014! Our wedding was like a university reunion, especially as my mother is also a UoB alumnus! I thank God we both attended UoB, otherwise who knows how we would have found each other!
Thank you University of Birmingham for those amazing years and for introducing me to my soul mate!' Simran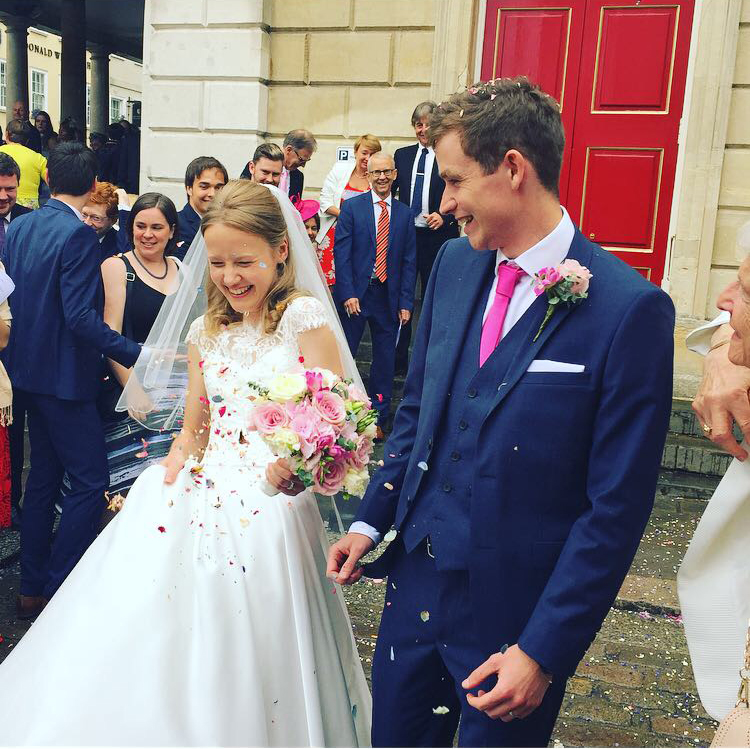 Harriet Paynter (née Rhodes) (MBChB 2014) and Sean Paynter (BSc Economics and Political Science, 2011)
'We met as freshers in 2008. I was studying Medicine and he was studying Economics and Politics. We both lived on the Vale and met as a course-mate of mine was sharing a flat in Shackleton with Sean. Our relationship blossomed through first year and survived two years living together in Selly Oak above a kebab shop on Raddlebarn Road. Last year we bought a house in Windsor together and became engaged; our wedding was almost exactly six years after Sean's graduation and was well attended by fellow Birmingham grads! We will always have very fond memories of Birmingham, the place we fell in love and made friends for life.' Harriet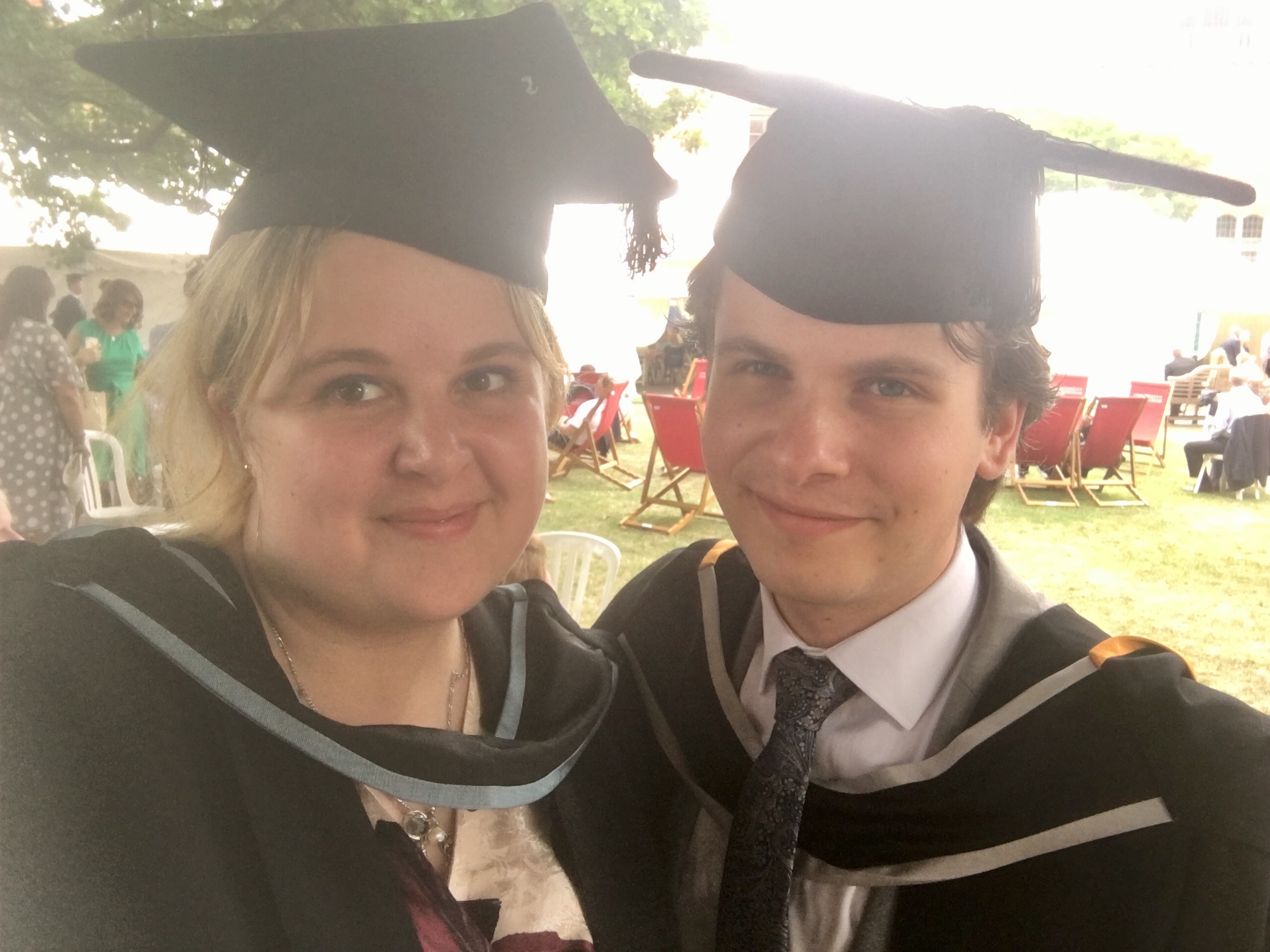 Ben Craddock (MSc Physics, 2017) and Katherine Draper (BA Theology and Religion, 2017)
'In a more modern way, my partner Katie and I met on Tinder! Her first message to me was "University of Birmingham woo!" and the rest was history. We are about to celebrate our second anniversary and are now living together in Harborne, whilst I do my PhD and she studies for her MRes. Neither of us want to leave the University. My favourite moment of campus romance is when, in my third year, Katie asked me to come outside the library where I was revising at about midnightish. I found her outside on the library steps, sat on the floor with hot chocolate, fresh dominos pizza and cookies. She was surrounded by candles and had brought blankets from home. We sat huddled in blankets and ate pizza by candlelight outside the library, with other late night students walking past looking at us oddly. It was amazing. Campus looked so perfect at that moment.' Ben
​

Did you meet your significant other at Birmingham? We would love to hear about it. Send us your story.