Many people meet their significant other while they are studying here at University. Here are a few stories of campus romances.
Campus romances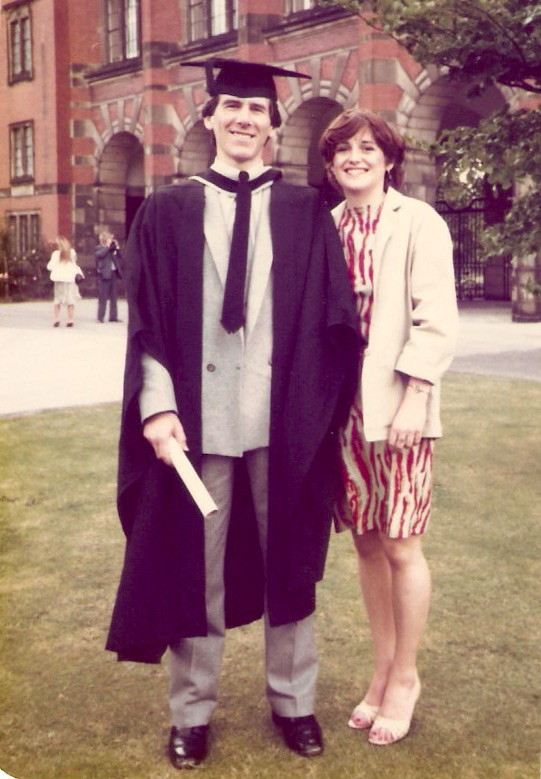 Jeremy Pinington (BSc Civil Engineering, 1981) and Jill Pinington (née Burrows) (BCom Industrial Economics & Business Studies, 1981)
'My wife Jill and I first met at the end of freshers week in September 1978 at the Lake/Wydd Hall launderette. She was with a new friend, Carolyn, and we (amazingly) were all doing our washing after only being at University for a week. Their washing machine had broken and after a few minutes of despairing glances and fluttering of eye lids in my direction, I closed my book, stood up, and purposefully strode across the wash room. "No worries let me have a look. I'm an engineering student," I said. Jill and Carolyn seemed to be impressed with my gallantry and I didn't want to spoil the illusion by explaining that I was a first year civil engineering undergraduate who really knew nothing about washing machines. I stuck my arm in the tub, wiggled their dirty washing around a while and declared: "Yes, it's broken." At that point, my dryer beeped its finished signal so I collected my clothes and bid the girls goodbye and told them it was probably best to contact the Hall maintenance team.
It took quite a few months to restore my reputation and win Jill over as we didn't start going out until the following March. We married in 1985 and celebrated our 31st anniversary last year. We have three children, Katie, Harriet and Oliver and all three are graduates. It was my 60th birthday last February and many friends from university attended my party, including Carolyn who, together with her husband Paul (also a Birmingham alumni), we see regularly to this very day.' Jeremy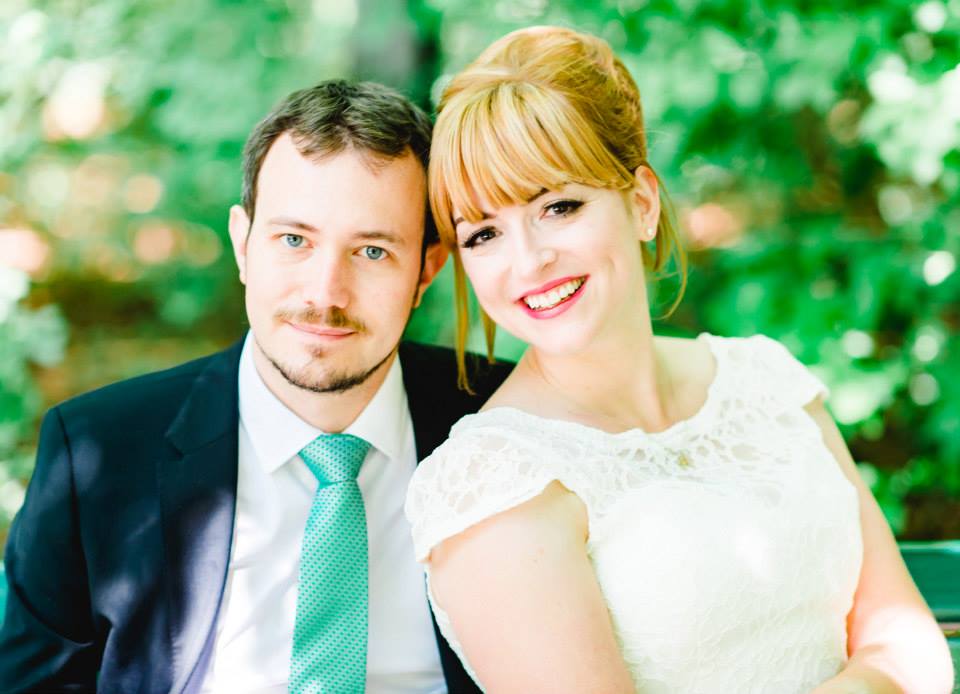 Catherine Marcolesco (BA German Studies, 2006; PGCE Education, 2007) and Alex Marcolesco (PGCE Education, 2007)
'After completing my BA, I went on to study for the PGCE where I met my future husband Alex! We both completed the course in 2007. Following my NQT year, I moved over to Germany to join Alex where I have been for more than seven years now. We got married in July 2015 and have now been together for nine years.' Catherine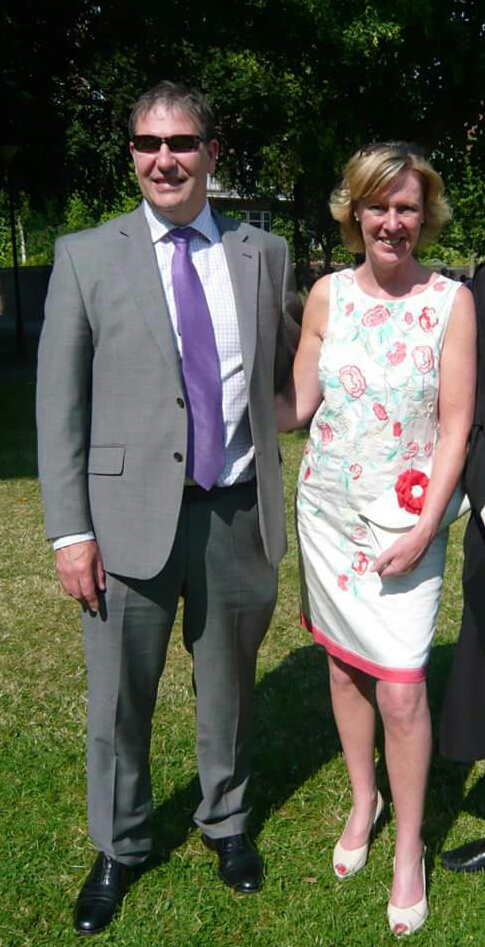 Richard Wantock (BEng&Man Mechanical Engineering, 1984) and Amanda Wantock (BA Theology, 1983)
'We met in our first term in Birmingham in 1980. Richard was living in Lake Hall and I was in Wyddrington (Shackleton today). We met through mutual friends in the Cellar Bar in the Student Union. This later became a regular meeting place, as the University Rugby Club tended to meet there. Rich played and I cheered from the touchline! We married in July 1986 and celebrated our 30th wedding anniversary last year. In the meantime we have brought up two lovely children- Sarah and Tom (who also graduated from Birmingham in 2013 and lived in Shackleton).' Amanda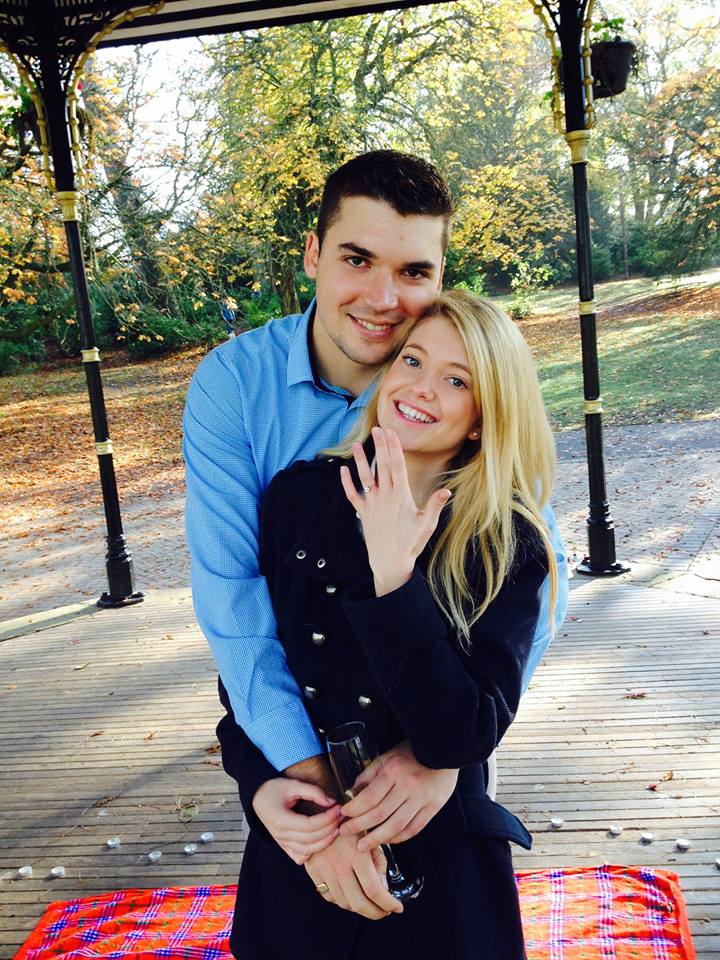 Naomi Matthewman (née Webb) (Current student Medicine) and Tom Matthewman (BA Ancient History, 2014)
'Tom and I met whilst studying at the University. I was in my second year and he was in his third year. In November 2015 we got engaged and were married last summer. We spent our first few dates revising together in the library as it was exam time!'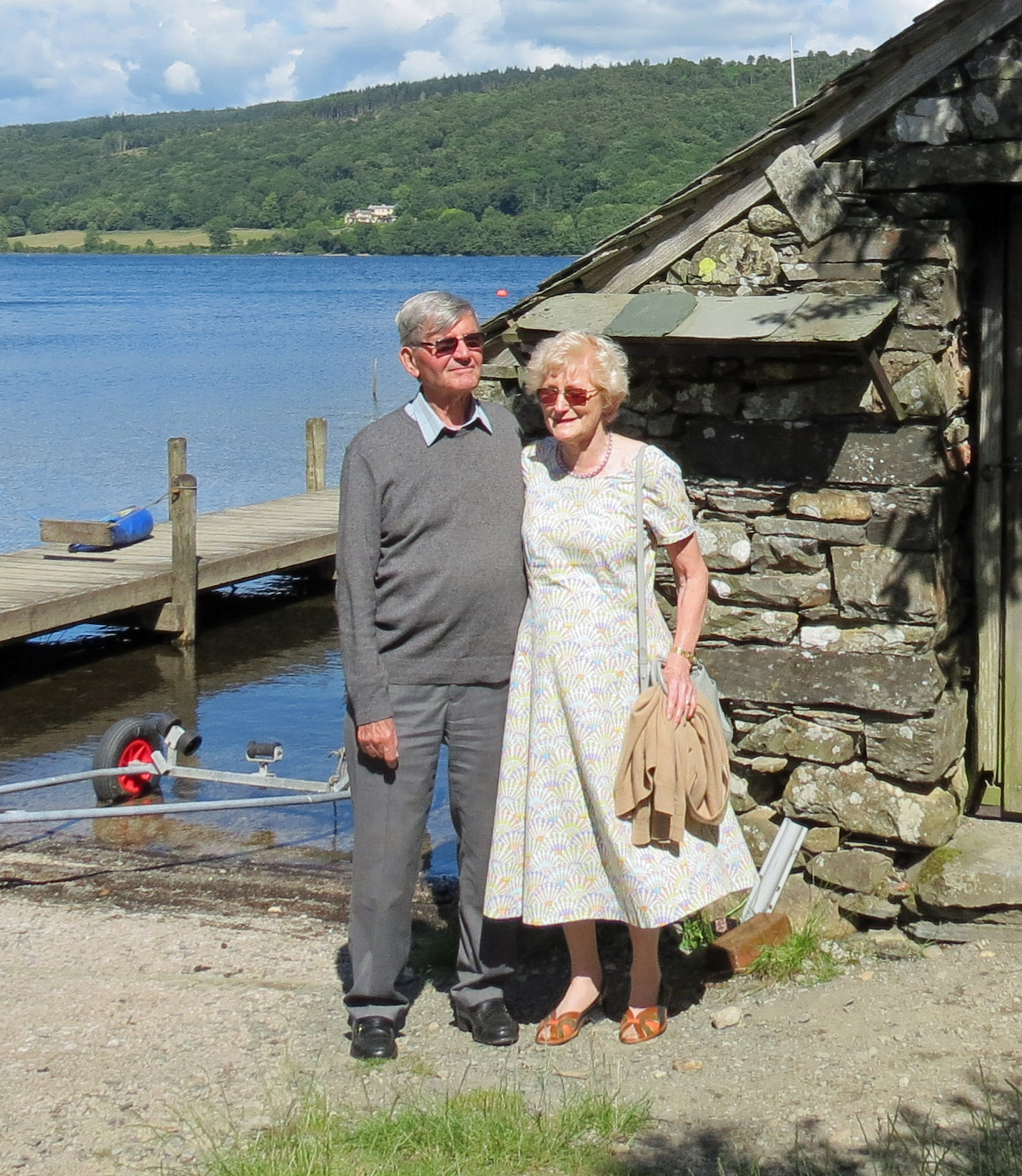 Mary Oughton (née Palmer) (BA Geography and Physical Education, 1955) and Keith Oughton (BSc Electrical Engineering, 1954)
'We met in June 1952 at the University sailing and rock climbing summer camp on the shore of Lake Coniston. The site is now the fully equipped University Priestley Centre, but in the 1950s it was simply camping under canvas. Our initial mutual attraction blossomed during the week at camp and we have been together ever since. We returned to the summer camp in 1953 and 1954, married in 1955 and celebrated our diamond wedding anniversary in 2015 with a dance for our friends. When our children were old enough in the 60s and 70s we returned to Coniston with them several times to sail and walk in the fells. Our later interests turned to sea sailing and then to English and Scottish country dancing, to which we now devote much of our time - while we still can. We called in at the Priestley Centre recently on the way to the Scottish dancing summer school and were very impressed with all the facilities now available there. We are hoping to visit the Priestley Centre again this year to join the 70th anniversary celebration of the first Coniston summer camp.' Mary and Keith Photo: Priestley Centre on Lake Coniston in July 2016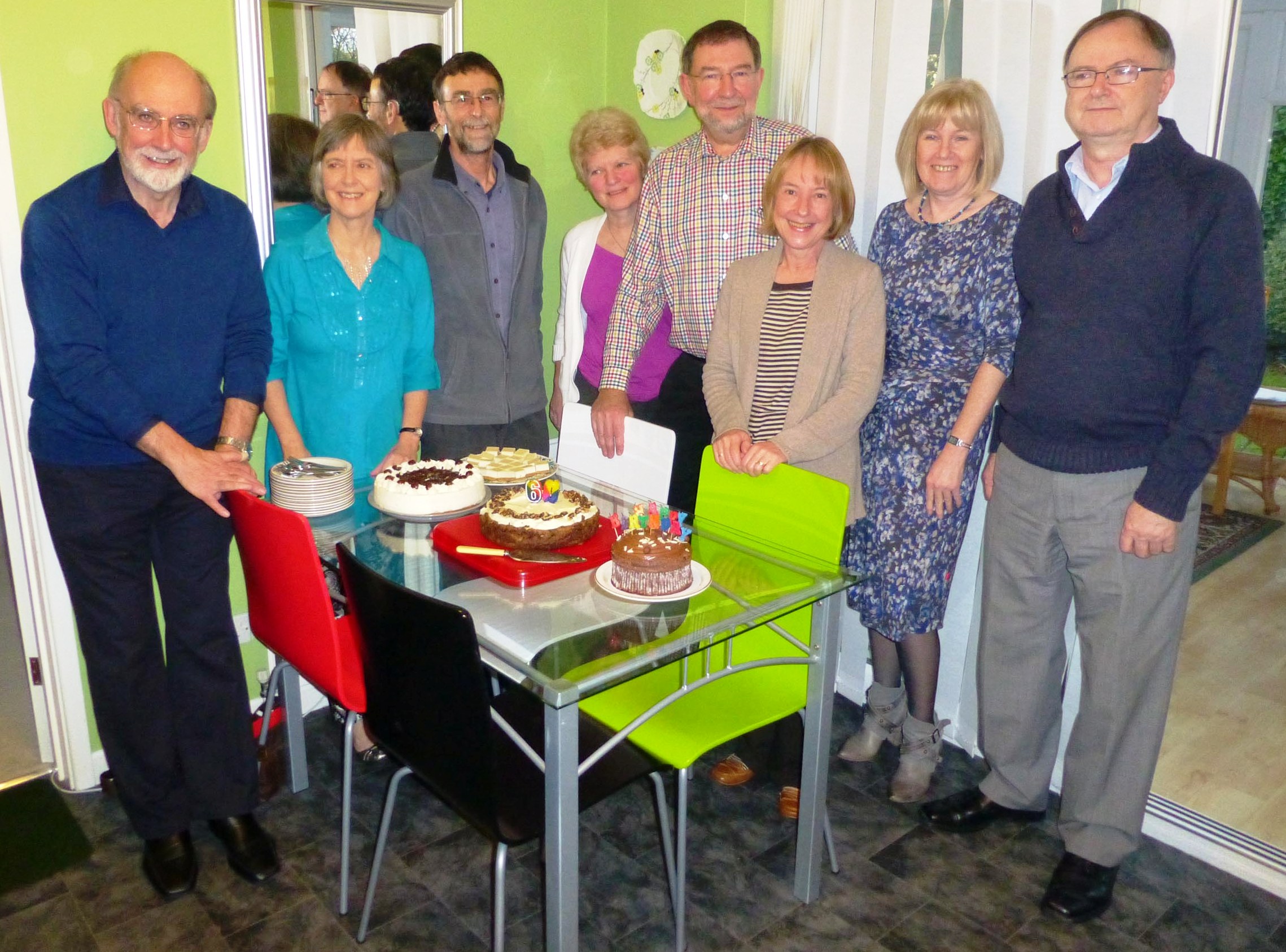 Carol Peacock (née Jenner) (BA French Language and Literature, 1975)
'At a party to celebrate my 60th birthday a few years ago, there were three couples who 'found romance' while studying at Birmingham, plus two other Birmingham alumni. Another couple who met while at Birmingham were unable to come. Since then, we've all been celebrating our ruby wedding anniversaries.' Carol
Left to Right John Dillon (BSc Chemistry, 1969) Carol Peacock nee Jenner (BA French Language and Literature, 1975) Mike Peacock (BSc Physiology, 1970; PhD Physiology, 1974) Maggie Guy (nee Steiner) (MBChB Medicine, 1976) John Guy OBE (BSc Chemistry, 1971; PhD Chemistry, 1974) Olive Lewenz (nee Bailey) (BSc Mathematics, 1970) Yvonne O'Bryne (nee Gibbons) (BA Geography, 1975) Sean O'Bryne (BSc Biological Sciences, 1970)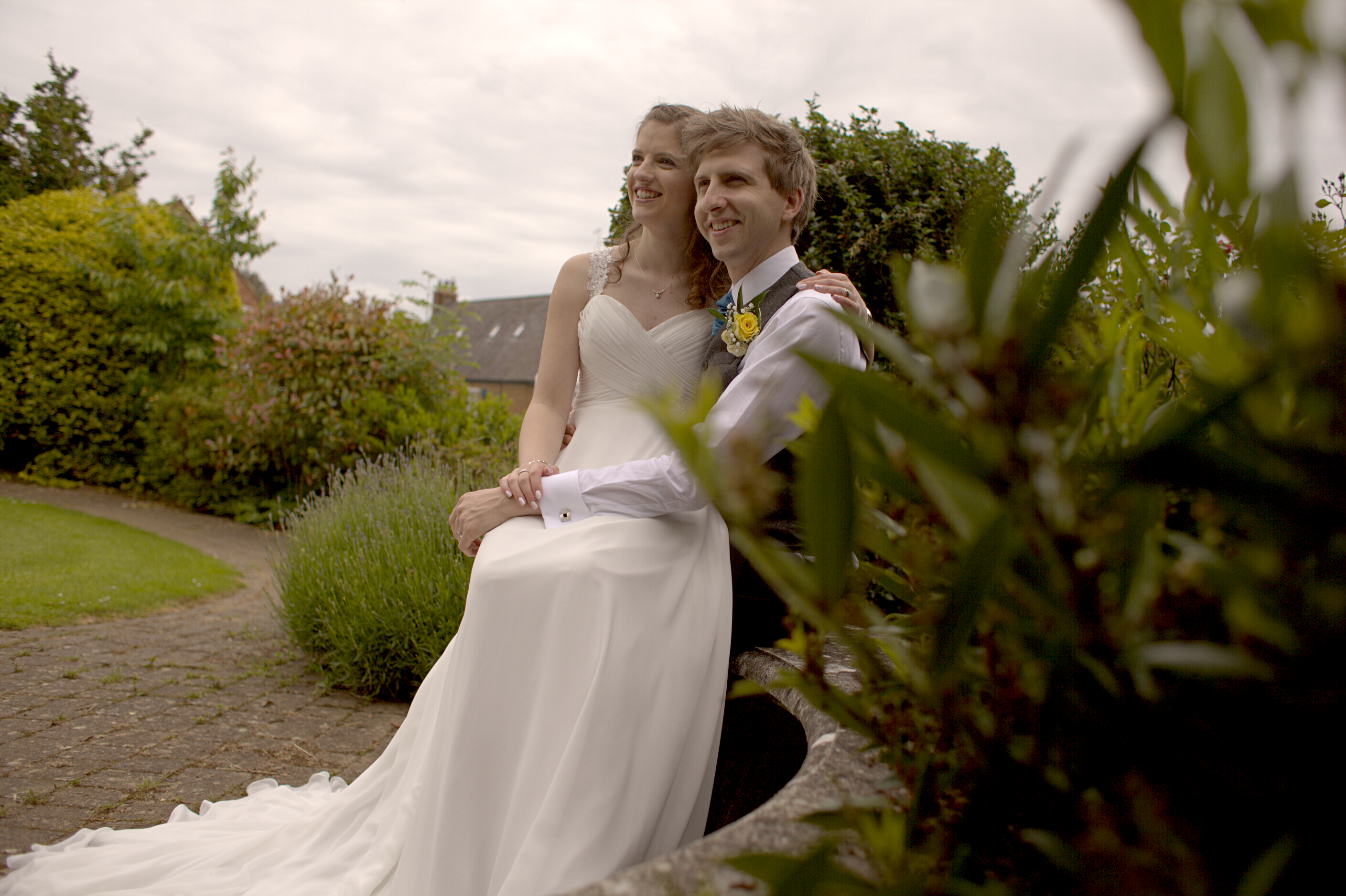 Kelvin Rose (MEng Civil Engineering, 2012) and Katherine Rose (née Jenner) (BSc Environmental Science, 2014)
'Katherine and I met at the Photographic Society (Photosoc) at Birmingham about four-and-a-half years ago. I ran the society as President/Secretary between 2009 and 2011, and I wanted to run one last event, before I graduated, for the society that influenced a lot of my university experience. I inflated most of the 1,000 balloons we used for this last event- a "balloon party", but it was worth it in what turned in to what I suppose many would call a whirlwind romance. We spent some of our early dates at the Winterbourne Botanical Gardens. I graduated shortly afterwards in July 2012, while Katherine graduated on a beautiful summer's day in July 2014. On 11 June 2016 we married near Katherine's hometown of Brixworth, Northamptonshire.' Kelvin
Photo Credit: Zoe Posnette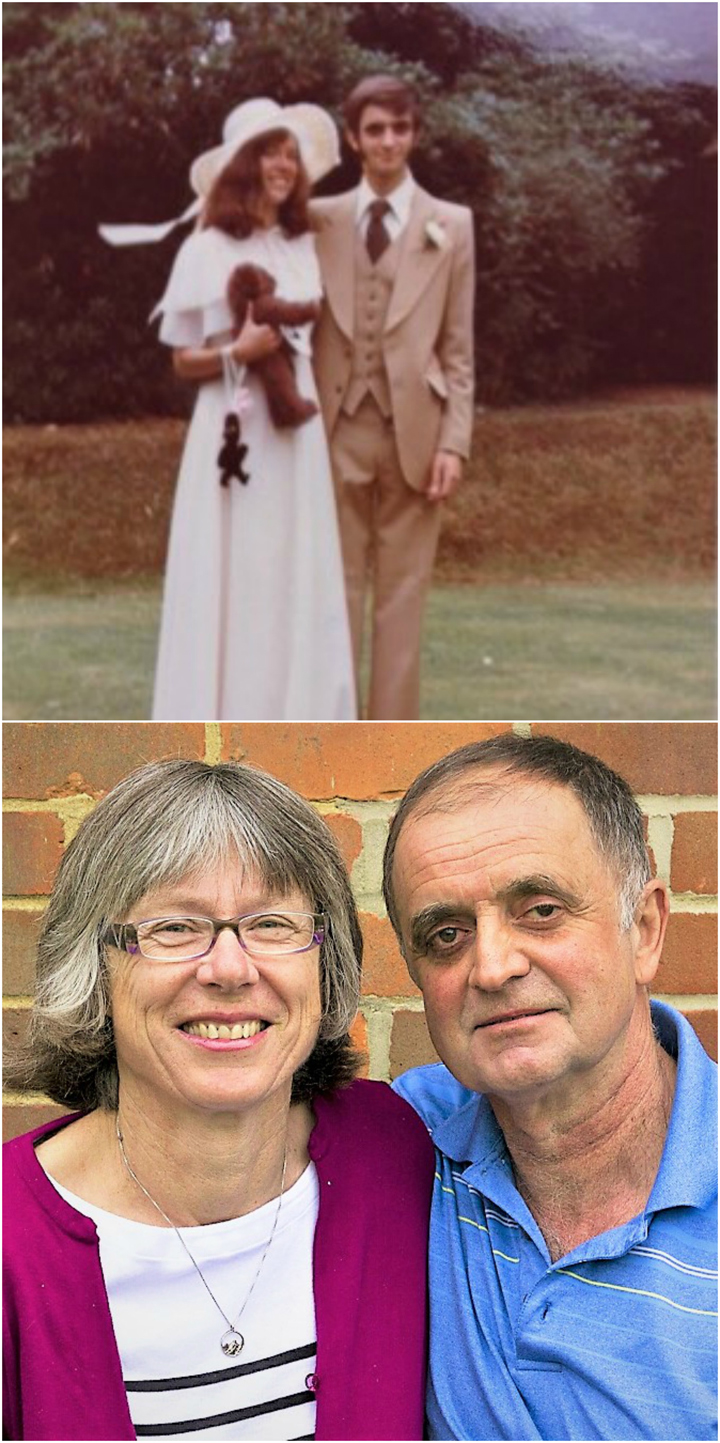 Peter Lewis (MSc Meteorology and Climatology, 1972) and Avril Lewis (BA German Studies and Physical Education, 1975; PGCE, 1976)
'We met in November 1972, in the Chaplaincy where we were attending a birthday celebration of fellow athletics team member Moira Niccol (BA Physical Education and Social Administration,1973). Peter had just completed his degree in Meteorology and Climatology and was "persuaded" by self-styled unofficial B.U. Athletics Team Coach, Chemistry Professor Dr. Mike Hayes to stay on for a PhD - but in Physical Metallurgy and take on the duties of Captain of Men's Athletics for the year. We were "introduced" on the dance floor by Dr. Hayes and that was it. Over 45 years later we are happily retired in Nova Scotia, Canada. Unfortunately, the PhD was never completed and we were married after Avril's graduation in 1975. Peter had a brief teaching career at Bromsgrove School and as an Aviation Meteorology Instructor at the now long defunct British Airways Training College in Hamble before we emigrated to Canada in 1982. In his athletic career, he competed in the World Student Games in 1975 and went on to represent Great Britain and Wales at 800m. Avril, who captained the women's athletic team, completed her PGCE at Birmingham in 1976 and held college lecturing positions in Bromsgrove and Southampton. In Canada, Peter returned to Meteorology, and after training as a forecaster for the Canadian Weather Service, held various positions in research, training and management over a 25-year career. Avril took time out from her teaching career to be a "stay at home mum" for our son Daniel. This was well repaid: Daniel made the Canadian High School's debating team and won a scholarship to Princeton University. He is now completing his PhD in Economics at Harvard.' Peter and Avril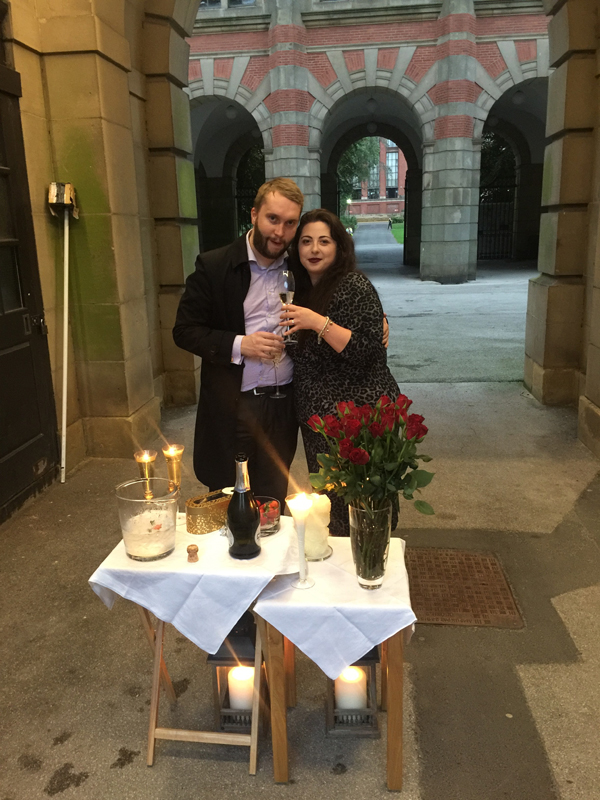 Clare Doolan (BA English and History, 2010) and Aaron Stapleton (BSc Maths, 2012)
A campus romance resulted in a romantic proposal under Old Joe for alumna Clare Doolan (BA English and History, 2010). Former staff member Clare was surprised when her partner and fellow alumnus Aaron Stapleton (BSc Maths, 2012) popped the question under the arch of the clock tower, which he had filled with candles and roses. The scene was set with the help of Aaron's parents, and also Clare's brother Rob Doolan, who works at the University and contacted Security Services to ask permission. 'Old Joe was the perfect place for the proposal,' said Clare, who thought she was going out for dinner in Harborne when Aaron persuaded her to come back to campus on the pretence of collecting a parcel.
'We're both very attached to Birmingham and settled here because we first started dating when Aaron was still doing his degree. Until recently I also worked here as an Applications Advisor. 'When Aaron got down on one knee, I was completely taken aback. Initially I didn't want to go near Old Joe because I thought it had been set up for someone else. When we first started going out he used to pretend to propose in Selly Oak Sainsbury's, so I wasn't convinced it was real.' The couple are still planning their wedding arrangements, but hope to get married in Warwickshire in 2017 or 2018.
Did you meet your significant other at Birmingham? We would love to hear about it. Send us your story.