Resisting the rule of the Taliban was just the start of Maiwand Rahyab's career path as a civil society activist in Afghanistan.
While warfare has riven Afghanistan for decades, the authoritarian dictatorship of the Taliban in the 1990s was a new low for the country's way of life.
But for Maiwand Rahyab (Chevening Fellow: Democracy, Rule of Law & Security, 2006) the experience of living under Taliban rule played a large part in shaping his determination to improve the fortunes of his countrymen and women.
Growing up in the northern city of Mazar-e-Sharif, Maiwand had witnessed the effects of the devastating civil war that left much of the country's population as refugees. The Taliban then took control in 1998 and immediately imposed a draconian version of Sharia law, including brutal oppression of women.
Maiwand says: 'When I was in high school, I and a group of classmates wanted to plant some trees in our schoolyard. From there we began to help out young children in kindergarten, providing them with opportunities to play sport and access schoolbooks.
'When the Taliban took over, they banned women from working and girls from attending school, which energised us to do more to help others. At some point we had to take a risk and make a stand, and we were prepared to do this.'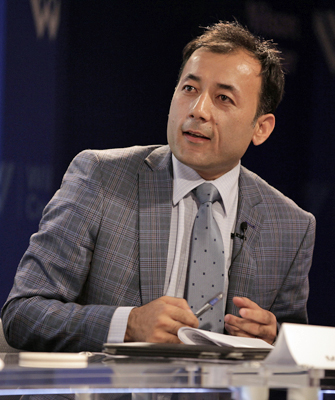 The group set about secretly establishing home-based schools for girls in their own family homes, as well as organising workshops and training for young men and women. The activity ran the risk of public floggings or worse if caught.
The ousting of the Taliban in late 2001 would gradually lead to the introduction of democracy in the country, but after more than 20 years of armed conflict, the very concept of a civil society would be alien to many.
Maiwand took it upon himself to try and make a difference by, in his words: 'Promoting civic engagement, community participation and holding government to account.'

He serves as the Executive Director of the Afghanistan Institute for Civil Society with a mandate to raise the role and relevance of civil society institutions, lobbying the government and assisting organisations and activists to carry out their work effectively.
And while there is still some way to go before a peaceful and safe society exists, he insists the nation has moved significantly forwards.
'Afghanistan has gone through so much in the last ten to 15 years and comparing then with now is very difficult, because it feels like a different country,' he adds.
'On a couple of occasions when I wanted to make a phone call to someone abroad, I actually had to cross the border to Pakistan, whereas now we have mobile phone coverage and use of the internet.
'Almost half of the students currently at university are women. The economy is in a better state. People have a say in the governance of the country: we had quite difficult elections but nevertheless we were able to go out and vote.'
'At some point we had to take a risk and make a stand, and we were prepared to do this.'
Maiwand spent time at Birmingham after applying for a Chevening Fellowship funded by the Foreign and Commonwealth Office. Having just completed his undergraduate degree in law and political science, the programme available at the University was particularly appealing.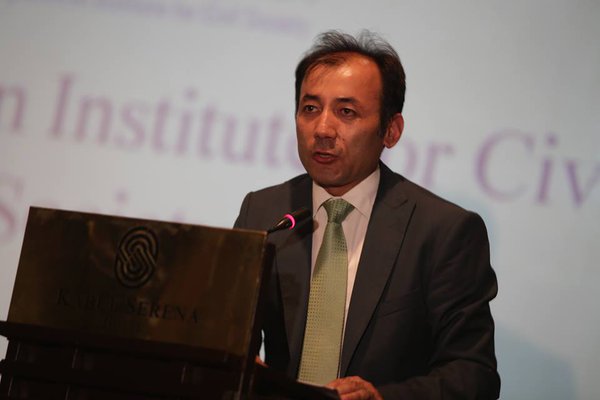 He adds: 'Studying at Birmingham was very inspiring. It showed me that there was a lot to learn and how many opportunities were out there. I feel I've come of age in the past 15 or 20 years and want to play my part within my generation of rebuilding my country.
'We don't want to go back to the time of the Taliban or become refugees again. We have no option but to make Afghanistan work.'