We're always delighted to hear about alumni reuniting but Old Joe may just have a new record for the distance from Birmingham where it occurred.
Mike Stones (BA French Language & Literature, 1974) contacted us with a lovely story of his chance meeting with his old University cricket First XI team-mate Paul Walmsley (BSc Physics, 1974) in New Zealand in December.
Mike (known as Mick while at Birmingham) was in New Zealand to visit his son Michael and watch the nation's cricket team host England in the Test Match series.
He explains: 'We arrived at Hamilton for the Second Test and put our deck-chairs on the grass bank near a couple of others, one of which was occupied by a lady.
'When her husband returned to his seat five minutes later, we said hello and then immediately realised that we knew each other. It turned out that Paul was also visiting family, and after 44 years apart we spent two very enjoyable days reminiscing.'
Both men would go on to teaching careers after graduating, with Mike keeping up his sporting connections as Master in charge of cricket at Repton School in Derbyshire.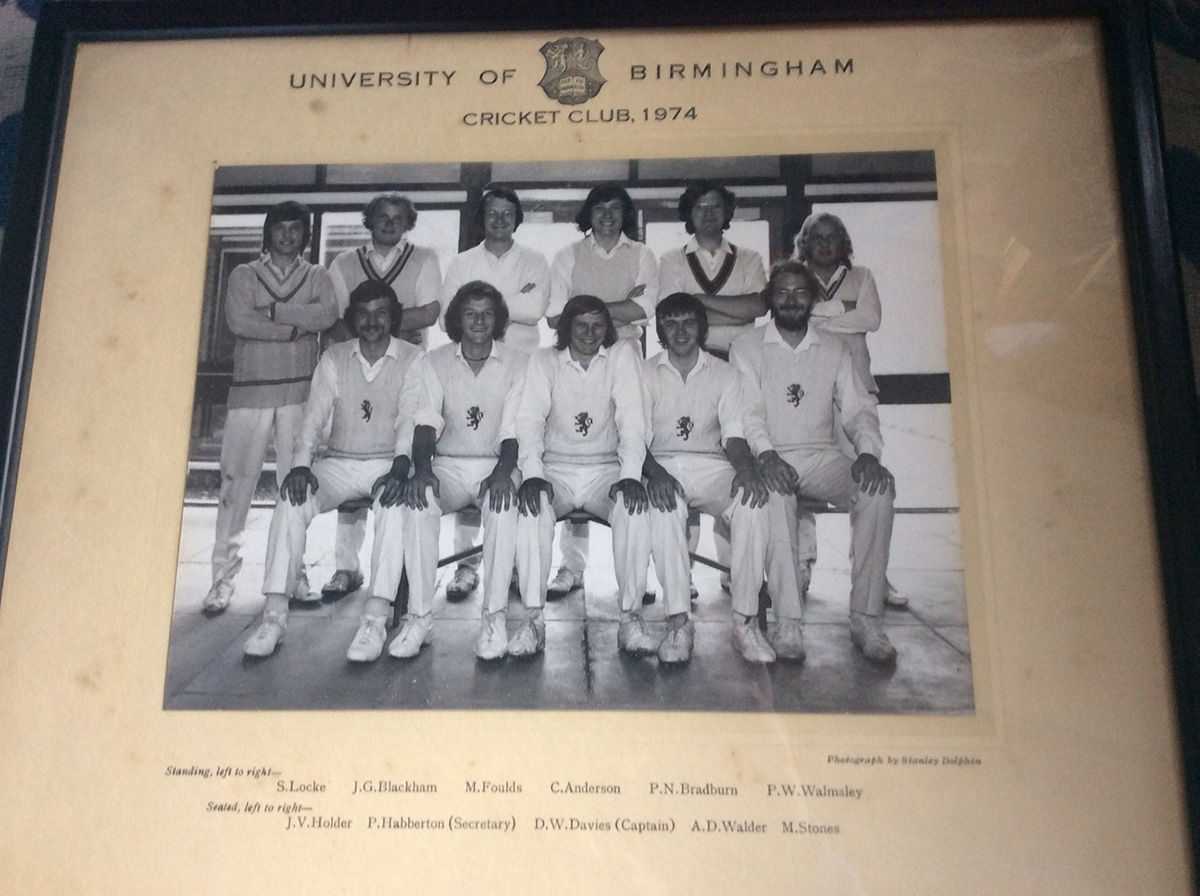 The University cricket team, 1974
Mike Stones is far right, sitting, with Paul Walmsley standing behind him.