Whether you meet in halls of residence, lectures, societies or nights out, University is a place to make friends for life. Five friendship groups share their stories of meeting.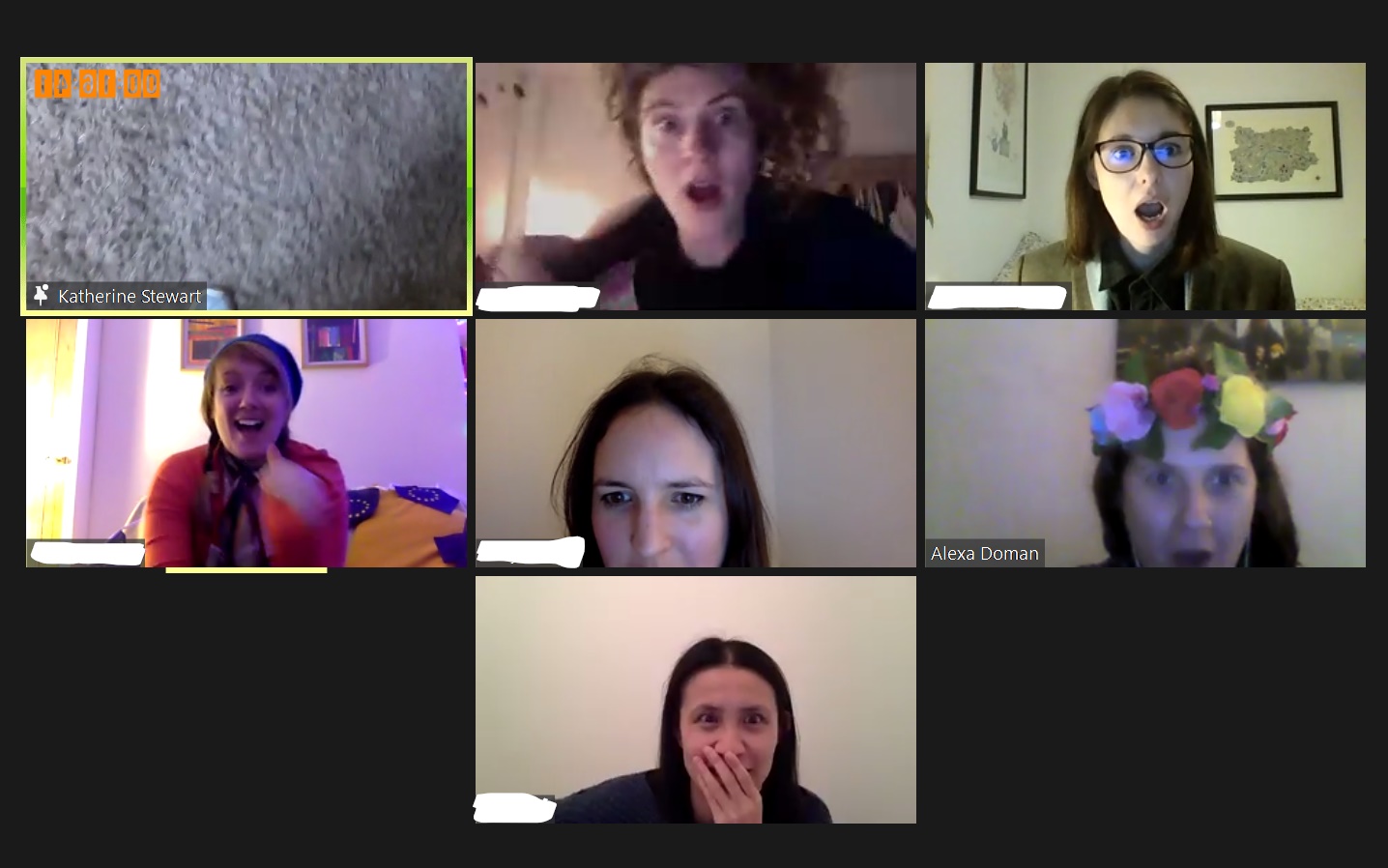 Freshers friends since 2006
Alexa Doman (BA History and Political Science, 2006) says: 'Our friendship started as all the best ones do, in Maple Bank in 2003. We all met early on in Freshers Week and if I'm honest we haven't looked back.
'Since University various members have lived and worked in Uganda, New Zealand, Japan, Canada and Spain. But despite the distance we've always managed to keep in touch by running our own "Film Club" evenings and holidays together.
'We've reconnected even more during the pandemic because the friendships are so truly special. We started doing Zoom calls and quizzes, with these evolving into a daily morning song share on Whatsapp as we decided we wanted to create the ultimate playlist! Most recently for my birthday we completed an online Escape Room together. As you can see from the photo, we got very involved!
'This friendship circle has been such a support over lockdown and I am so grateful to them for being in my life. We truly are forever friends.'
Maple Bank mates since 1980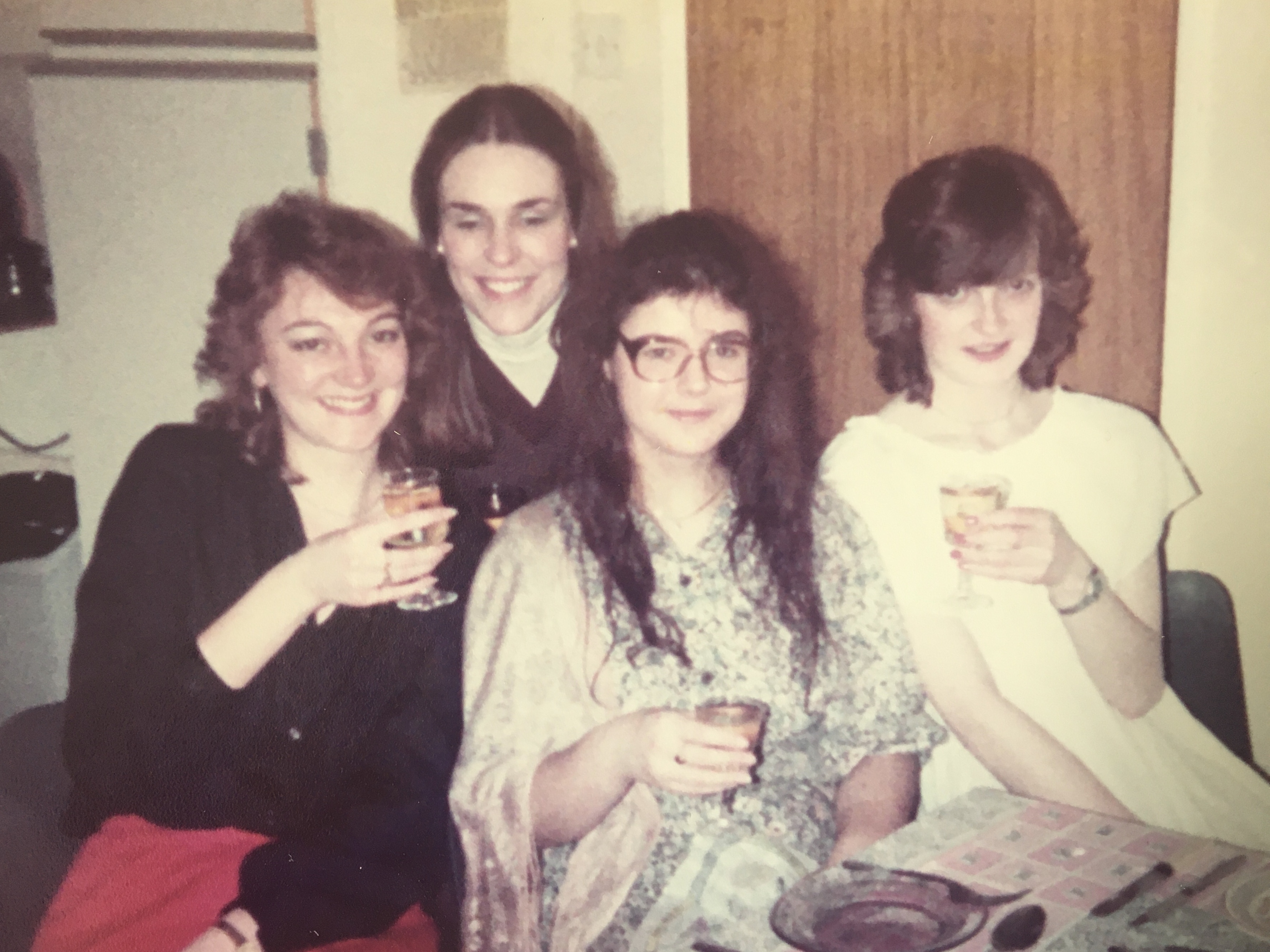 Ika Částka (LLB Law, 1983) says: 'Four of us shared a flat at Maple Bank back in the 1980s and we're still friends today, even though we are scattered across the country. I studied Law, Vicki Webb (née Evans) also studied Law, Denise Vernon studied English and Classics, and Clare Fidler studied Music, Drama and Dance. The photo is of us at Vicky's 21st birthday party at the Maple Bank flat.
'Vicky and I become solicitors, Denise a lecturer at University of Salford and Clare is a private tutor for music, drama and dance. We've succeeded in staying in touch since we left University and our spouses all know each other now too.
'Lockdown has encouraged even our technophobe members to embrace WhatsApp and we have our own little group where we keep in touch. We've shared some old photos of Maple Bank parties and reminisce about our time in Birmingham – fond memories for all of us. A group of people brought together really by accident has led to lifetime friendships.'
Gun Barrels buddies since 2001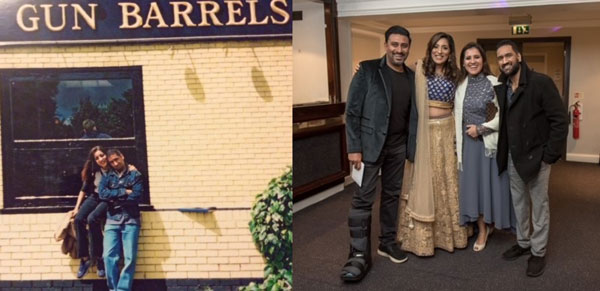 Jas Dhesi (BA Media, Culture and Society, 2001) says: 'I met my friends for life whilst at the University and it was one of the best times of my life.
'We still meet regularly 20 years later and check in on one another. It was wonderful to meet people from different cities and countries and to learn about different walks of life.
'The picture to the left is from 2001 and the one to the right is 20 years later. We met on a bridge on campus and one of my friends (in the pic to the left, Tej Matharu) was handing out flyers to a club night. We have been friends ever since. We have children of our own now but make sure we meet once a year. During lockdown we have texted, Facetimed and have a WhatsApp group which we use to regularly keep in touch.'
Maths friends since 2004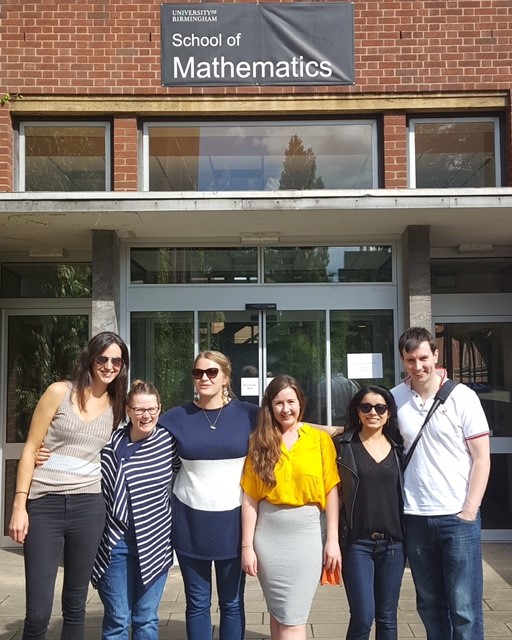 Nausheen Hussain (BSc Mathematical Studies, 2007) says: 'My friendship group of six met on our Maths course back in 2004 and graduated in 2007. Since then, we have met up a minimum of three times a year – hiring a house in Wales in January, a summer BBQ in London and the Birmingham Christmas markets, we love going back to Brum!
'For the ten-year anniversary of our graduation, we all met up on campus with our other halves, had a picnic and reminisced on our University days, the Vale and our long lost student accommodations like Hunter Court and Mason Hall.
'Since then and during the pandemic, we catch up more often - once a month - via Zoom, playing quizzes and seeing each of our families grow! Our ties to the University of Birmingham are strong and we have such fond memories of our campus, especially those Fab N Fresh nights!'
Griffin Close chums since 2000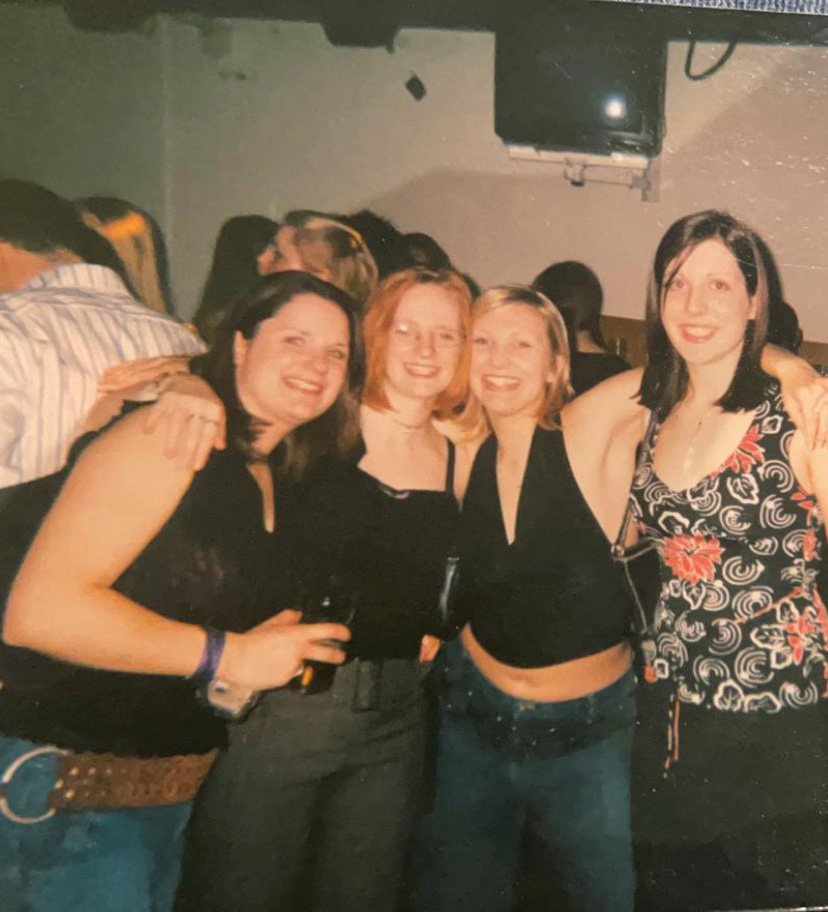 Kerry Moulton (MEng Biomedical Engineering, 2004) says: 'The four of us met at Griffin Close in 2000 and we lived together for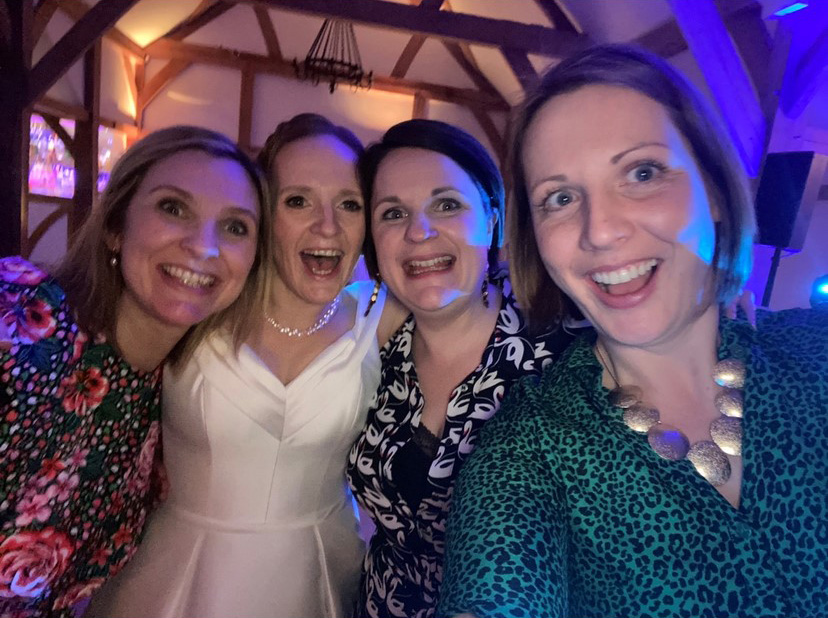 three years before we graduated. I also met my husband at the University. I now work for Microsoft and live in Berkshire. Molly is a Doctor and still lives in Birmingham. Jess is a PhD doctor and works in Cancer Research, living in Surrey. Emma works with charities to provide research, insight and evaluation and lives in Essex. We try to get together twice a year and are still very close.
'To the left is an old photo from 2000 photo and to the right is one from Jess' wedding in Feb 2020. We always have lots of fun reminiscing when we meet up and we keep in touch via WhatsApp. Molly and her husband are both doctors and have been working hard during the pandemic so we're planning a spa trip to recover from that and the home-schooling as soon as we can.'