While the world has had to focus on COVID-19, what has been happening in the struggle against the other Big C, cancer?
One in two of us will be affected by cancer in our lifetime, and it remains the most common cause of death in children over the age of 1 in the developed world. With the NHS heavily focused on COVID-19, cancer resources have come under huge pressure over the past year. With delays to screening and diagnosis there are huge unknown implications for cancer patients, and the need to significantly improve treatment has never been more urgent.
Birmingham is on the brink of making three major cancer breakthroughs, which could help to transform lives.
1: Kinder treatments
Whilst 8 out of 10 children now survive childhood cancer, the treatments can have very toxic and long-term side effects, including the risk of infertility and secondary cancers later in life. However, researchers including Professor Pam Kearns, Director of the Institute of Cancer and Genomic Studies, are determined to find more effective and less toxic treatments for all types of childhood cancer. Professor Kearns explains: 'We aim to give children diagnosed with cancer the opportunity to take part in a clinical trial to help us develop new and better treatments.' Find out more about ground-breaking clinical trials to improve cancer treatment.
2: Better drugs to improve quality of life
Brain cancer kills more adults under 40 than any other type of cancer and is notoriously complex and difficult to treat, as most drugs to treat cancer are deliberately designed NOT to penetrate into the brain, to protect patients against nasty side effects. The University of Birmingham is leading one of the world's largest brain cancer drugs trials aiming to develop better drugs and improve the quality of life for patients. The Tessa Jowell BRAIN MATRIX trial brings together real-patient data to find new and better treatments to improve the quality of life for cancer patients. Find out more about the challenges of treating brain cancer and the innovative BRAIN MATRIX trial.
3: Faster treatment for bowel cancer
Bowel cancer is often diagnosed late as the symptoms are easily mistaken for something else, and a drug that is life-saving for one patient could be useless for another. Professor Andrew Beggs is working on a faster way to find the right treatment for each patient by creating 3D models (AKA "avatars") of tumours from patient samples. Different drugs are then tested quickly and painlessly on the mini-tumour outside the body, to ensure the patient gets the most effective treatment first time and as quickly as possible. Find out more about the benefits of personalised bowel cancer treatments.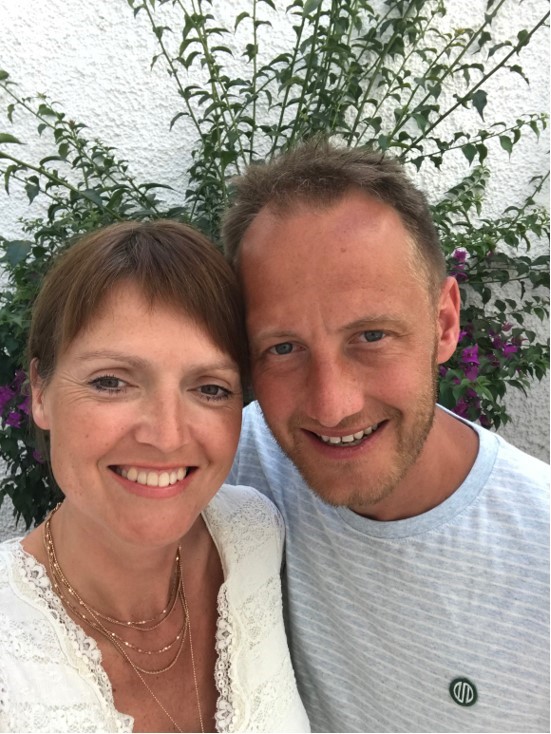 Cara De Faye, a donor to Andrew's work, says: 'We chose to give to Birmingham after my husband Lee was diagnosed with stage 4 Bowel cancer. I was struck by the compassion and understanding of the researchers in Birmingham, and their drive to help find a solution for us. They have shown real integrity, honesty and ability throughout, and I have had every confidence in them even through the difficult Covid restrictions. We believe that this research can answer unanswered questions, and help saves thousands of people like Lee.'
Our researchers need your help
Birmingham is one of the world's leading cancer research centres and is at the cutting edge of advances. You could help bring these treatments to patients quicker. Find out how you can help by watching the video at the top of the page, make a donation or sign up to an online event on 10 June to learn more about the pioneering work being undertaken by Birmingham scientists.