Alice, Azaylia and Hannah left their families with a mission; to help other children experiencing cancer. The three foundations founded by their parents are working with experts at University of Birmingham to seek new and better treatments. The families are able to share their experiences and challenge scientists to take the kinds of risks that can result in exciting breakthroughs.
Alice Wakeling spent over half her life undergoing treatment for rhabdomyosarcoma. When the cancer returned a second time, the seven-year-old asked: 'When will they find me a treatment?'
For her parents, this question became their mission. Her mum Sara says: 'We want to see more options for children in relapse, plus kinder treatments that do not leave survivors with the devastating life-long side effects we see now.'
Families experiencing the heartbreak of losing a child are often determined to stop others going through the same thing in future. Their selflessness could one day lead to ways to prevent some childhood cancers, or lead to new and better treatments with fewer side effects. As Hannah's mum Wendy says: 'Children's cancers desperately need more investment.'
Azaylia's mum Safiyya says: 'Many cancers affecting children are classed as "rare", so they don't receive much research funding. Our aim is to get researchers the funding they need to make breakthroughs that can be offered to children wherever they are in the world, so we can make children's cancer truly rare in future.'
Alice, who wanted to go to school with her friends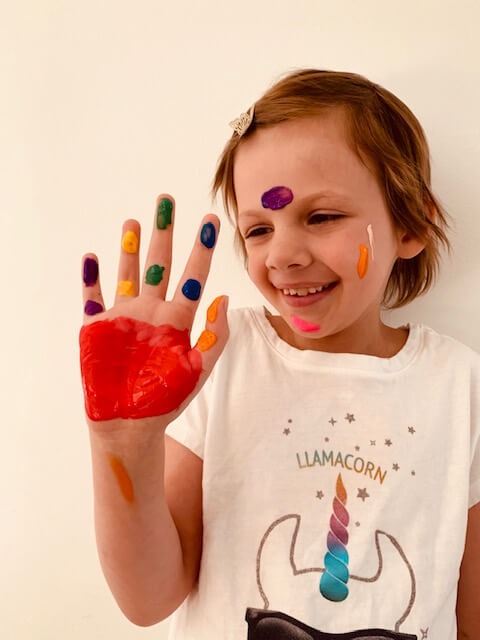 In her last weeks, Alice made a wish. She said: 'I wish I had a normal life. I should be at school having fun with my friends.' Her parents Sara and David Wakeling founded Alice's Arc to work with scientists and clinicians on rhabdomyosarcoma research, the type of cancer Alice had, which is the most common soft tissue sarcoma occurring in children and young people.
Sara and David are working with other parents impacted by rhabdomyosarcoma, to come together to pool funds and create a powerful voice for change. David says: 'We created a network of Arcs to honour the journey of others affected by rhabdo. We now have 13 Arcs across the UK and Northern Ireland. We pool our fundraising for research to improve survival and minimise long-term side effects.'
The difference Alice's Arc is making
Alice's Arc is supporting research at Birmingham to improve treatment for children with fusion-negative rhabdomyosarcoma (RMS), which can occur in the face or skull and is responsible for about 75% of all newly diagnosed rhabdomyosarcoma. Led by Dr Susanne Gatz, the project's ultimate goal is to identify new and tailored treatments for RMS patients that can feed into established academic clinical trials and create more treatment options.
Azaylia, the little lion
Azaylia Diamond Cain was nicknamed "the little lion" for her bravery by her parents; former Coventry City footballer Ashley Cain and Safiyya Vorajee. They raised funds to take their baby daughter to Singapore for a revolutionary treatment that was their last hope, but Azaylia's myeloid leukaemia deteriorated before they could travel. They set up The Azaylia Foundation in her memory in 2021, to mobilise the huge community who had supported Azaylia to raise awareness and funds in order to advance the early diagnosis and accelerate the availability of new treatments for childhood cancer.
Vital research equipment to unlock the secrets in Azaylia's cells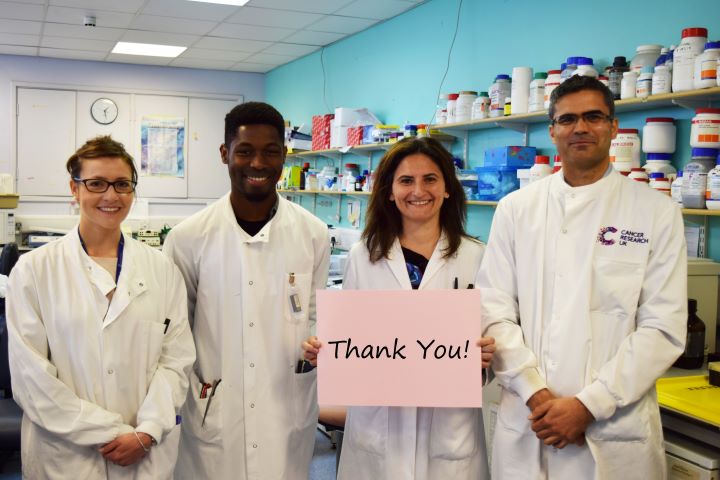 Safiyya talks often with Dr Frank Mussai at the University of Birmingham, who she calls her superhero. Dr Mussai explains how they are working together to support other children like Azaylia in the future: 'Ashley and Safiyya donated some of Azaylia's cells to our team and we continue to use them in our research.'
The Azaylia Foundation has also donated £120,000, which has enabled Dr Mussai's team to buy a cell sorting machine for the lab. This innovative new equipment will speed up discoveries by quickly separating cancer cells from normal blood and tissue cells.
Hannah, who just wanted her hair back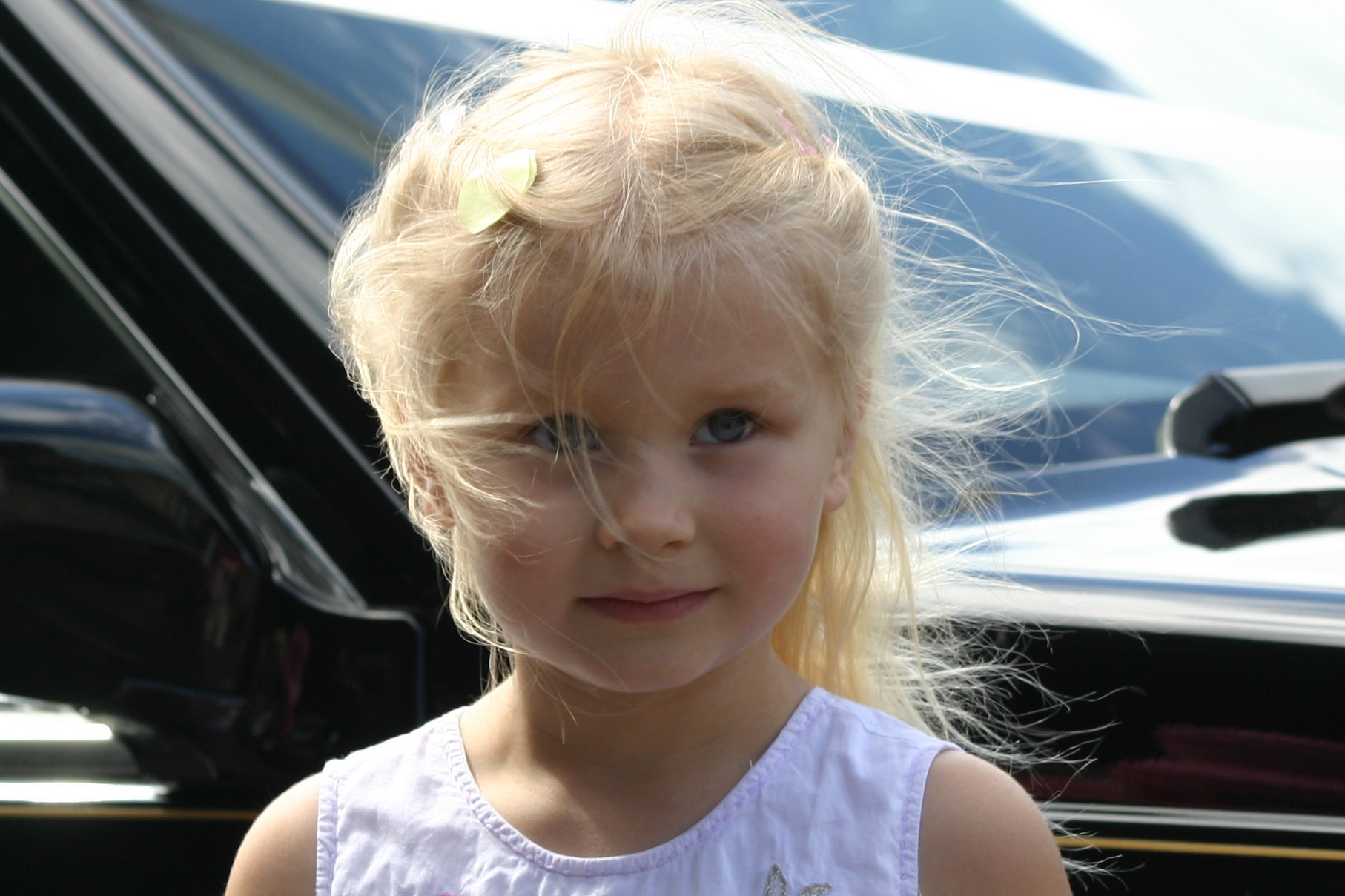 One of the many challenges of kidney cancer treatment for Hannah was losing her hair. Her parents Wendy and Simon searched high and low for a suitable wig during her treatment and when they found one, it had a hugely positive effect on Hannah.
Even after Hannah passed away, Wendy and Simon were overwhelmed by offers of financial and practical help. These were soon followed by those who wanted to donate their own hair to create the real-hair wigs, and raise sponsorship along the way to make these beautiful wigs and fund new treatments. Her parents, their friends and Hannah's junior school founded The Little Princess Trust to help children feel beautiful, while funding research to reduce side effects and improve survival of all childhood cancers.
Helping turn the immune system back on
Since 2016, The Little Princess Trust has contributed £17m to over 90 childhood cancer research projects UK-wide, including several at the University of Birmingham amounting to £1.3m. The Trust is currently funding work at the University on targeting "suppressor cells". Cancer cells can escape being targeted by our natural defences if the body's anti-cancer immune response is switched off. Addressing this could make existing treatments more effective. The Trust is also supporting work led by Dr Suzanne Gatz on giving a more targeted and personalised response to recurring cancer in children.