Two 18-year-olds sit their A-Levels. Both get good grades. Only one gets to go to university.
What makes the difference? It can include so many things; belief that you belong, a stable home to return to, finances, and what you know (or don't) of university and graduate careers.
If study is to be truly open to everyone with potential, we need to help more people get a taste of university life. That's why Birmingham is so proud to have welcomed a record number of over 470 Access to Birmingham (A2B) students to campus in September 2019, as part of our Pathways to Birmingham programme.
A successful path to university starts long before a UCAS application. If young people don't have the advantages their peers take for granted, they often need support through secondary school into University. Depending on their circumstances, pupils need practical support; financial support that a low-income family cannot provide, information on how to care for an ill parent while studying every day, or where to go when term ends if they have left foster care. They also need mentors who can help them find their passion, advice on what A-levels to study and visits to campus to see where they would live and how they would learn.
Some of this year's A2B students took part in the Academic Enrichment Programme, an immersive five-day residential school on campus, giving students an insight into the full university experience, including taster lectures on a range of academic subjects and a few nights in University accommodation. This programme has been proven to significantly boost the chances of year 12 students (age 15 or 16) from less advantaged backgrounds and from non-selective state schools attending a prestigious Russell Group university.
What difference does Pathways to Birmingham make?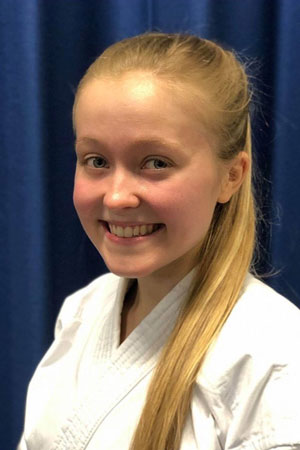 Sophie Prosser, studying BSc Sport, Exercise and Health Science
'Being the first person in my family to go to college, let alone university, the decision was daunting. This adventure of a lifetime would not have been possible without the help and guidance given to me on the A2B programme. The alumni who support A2B have made me believe that I can achieve anything no matter where I came from, and have inspired me to help local pupils that are in the same position I was with concerns about university.'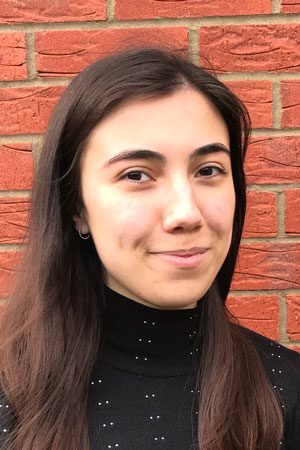 Beyza Altinsoy, studying BNurs
'This scheme helped me even before university; workshops on campus, a mock interview with real nursing lecturers, and the motivation to get higher A-level grades than my teachers were expecting. As a student nurse I feel very overwhelmed by many things, like lectures and placements - but finance no longer one of them. A2B will pay for train/bus tickets to and from placements, which are up to one and a half hours away.'
From school to graduation: How A2B helped Moz
You can change a young person's life through education
The A2B scholarships, part of the Pathways to Birmingham programme, are almost entirely funded by the generous support of alumni, who want to enable others to follow in their footsteps. Over 470 young people needed our support this year – together we can help change their lives. Give, volunteer or spread the word.