Enthusiastic students and staff joined in to shout about the University's fundraising and volunteering campaign Birmingham In Action in October. These Campaign Makers helped give hands-on demos across campus, spreading the word about life-changing research and support for students. Here's why they got involved:
Charlotte Pollard
Final year International Relations student and Student Fundraiser Supervisor
'Talking to alumni from our call room gave me an insight into the amazing scholarships and the diverse range of research at the University having an impact across the world. I wanted more people to know about it. Personally I care about the Bright Minds in Birmingham programme, having friends who have received scholarships I can see how much it really means to them and I think everyone should have access to education. I feel really proud to know I am part of something making an impact on people's lives in so many ways.'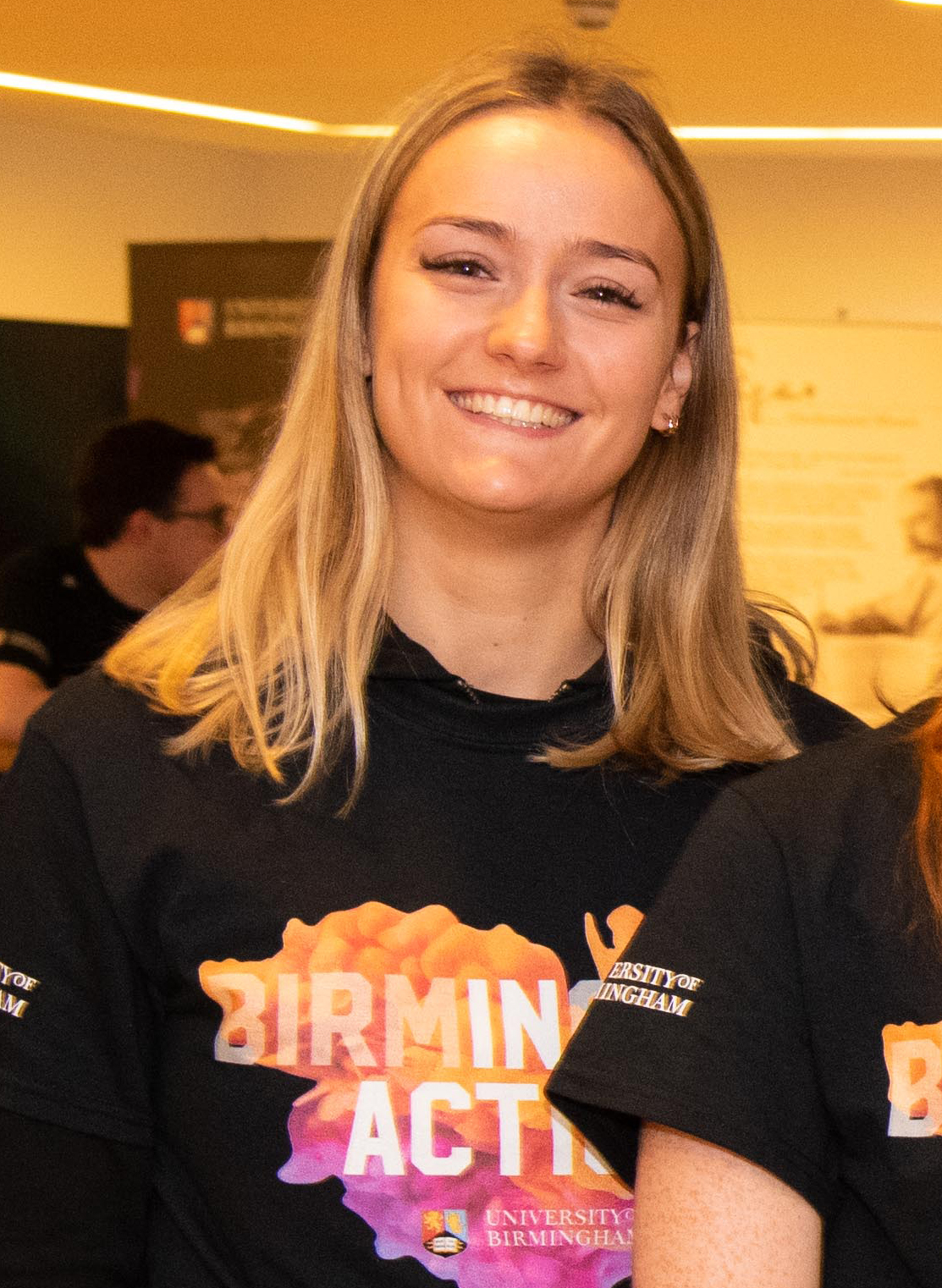 Zoe Green
Final year International Law and Globalisation student and Student Fundraiser Supervisor
'I wanted to help to promote the charitable side of the University to my peers on campus. It was really nice to see how many people were asking how they could get involved. I like that volunteering plays such a key role and that the campaign covers so many topical societal issues; from making sure those with potential to come to university aren't stopped by their financial situation, to the environment and youth mental health. I think research is so important in areas like mental health and is crucial to help prevent future problems.'
Charlotte and Zoe are both part of our Student Fundraising team. Thank you to everyone who has shared their experience and expertise with current students and who has supported the campaign with a gift over the phone.
Richard Swain (MA English Language and Applied Linguistics, 2016)
Postgraduate Marketing and Student Recruitment Officer, College of Life and Environmental Sciences
'Birmingham In Action has really captured people's interests, and I feel very proud to have been a part of its exciting launch. It was great talking to people on the day and seeing how passionately they responded. The campaign touches on so many key issues that affect our lives today- there is a programme in the campaign that will resonate with everybody. We may not be able to change everything by ourselves, but by tying all of these strands into one concentrated drive, the campaign allows us to work together and really make a difference.'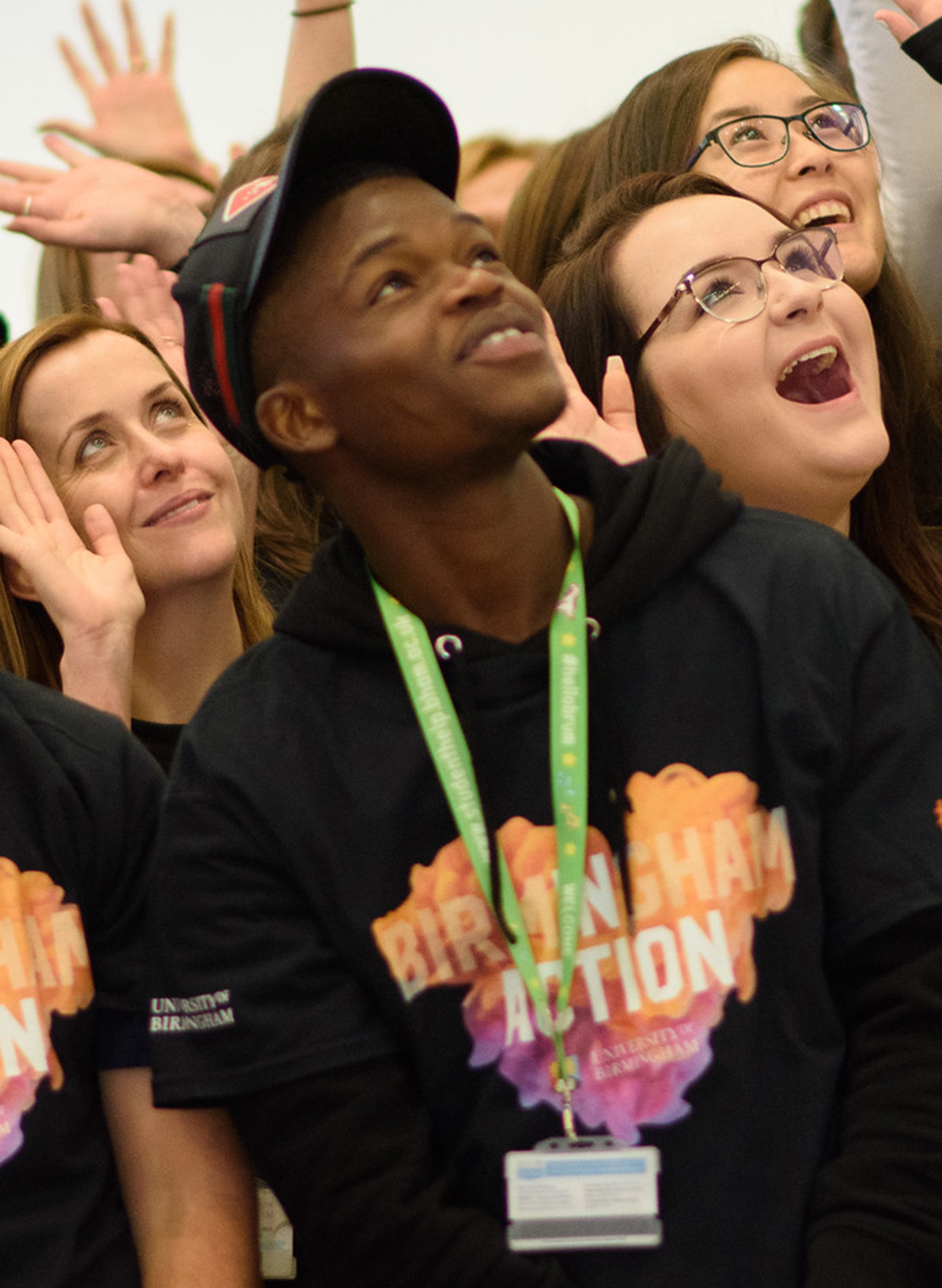 Blessing Nhundu
Second year Sport and Exercise Sciences Student
'I saw how successful the last campaign (Circles of Influence) was so I wanted to take part in this one. The campaign covers so many topics- environment, education, mental health. I personally care about everyone getting an education and the Bright Minds in Birmingham programme because I'm an A2B student and it has really helped me. I loved speaking to alumni and seeing how happy they were to see how the money they donate is helping students like me.'
Danielle Blackburn (BA Drama and Theatre Arts, 2014)
Student Recruitment Officer, College of Medical and Dental Sciences
'I wanted to get involved because I am proud to be part of an institution making a difference. The Bright Minds In Birmingham programme is important to me as I was the first person in my family to consider studying, but being from a low-income background and not knowing any graduates myself I didn't think higher education was for me. Luckily, my college tutor convinced me to go for it. I am so glad I did, because the networking opportunities, access to a mentor and financial aid offered to me at the University of Birmingham inspired me to achieve more than I thought I was capable of. Shortly after graduating, I started working at the University and I chose to mentor an A2B student as a way of giving back to the institution that has helped me so much.'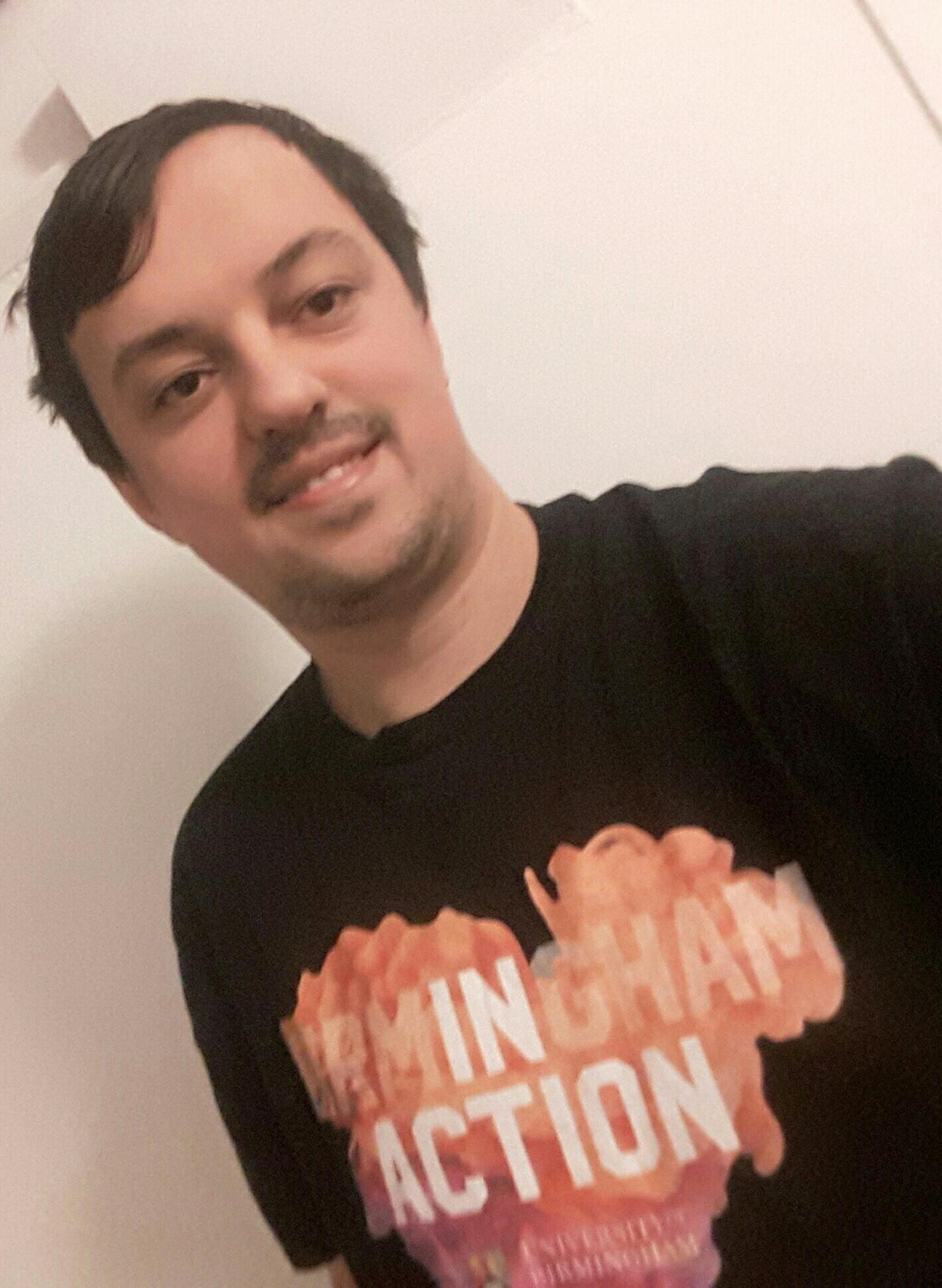 Danny Gregory
First year Undergraduate Programme Administrator; School of Sport, Exercise and Rehabilitation Sciences
'I really like the volunteering aspect of the campaign. I'm an active volunteer already as the Recruitment Lead for the Nightline Association*. I think the extra day for staff to volunteer and contribute to the campaign in this way is so important. I've already got mine booked and I know other people in my team have been discussing ideas for how they can get involved since this extra day has been announced. Volunteering not only gives back to the community but also gives you so many opportunities as well. I also wanted to help spread the word about the variety of research at the University that is making a difference to people's lives around the world. I enjoyed meeting the researchers and putting a face to the amazing work.'
*The charity which oversees student-led, confidential, non-judgemental listening services across the UK and Ireland.