Serious injury is usually the bane of a professional athlete, but in the case of British middle distance runner Sarah McDonald (Medicine, Fourth Year) it proved to be the making of her.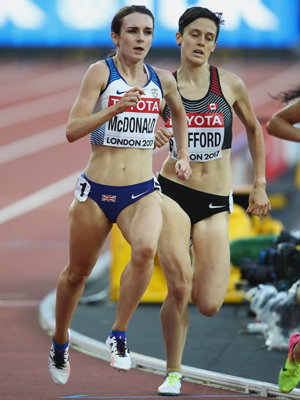 The 24-year-old had grown up dedicating her time to figure skating, competing in national competitions, but she was forced to abandon the ice following surgery on both hips eight years ago.
An extreme injury
'I was putting a lot of stress through the joints when landing jumps and it started to cross-over into everyday life if I put too much weight on one side,' Sarah explains.
'Eventually I went to see an orthopaedic surgeon who diagnosed the most extreme case of iliotibial band syndrome [an injury to the ligament that runs down the outside of the thigh, from the hip to the shin] he'd ever seen and I had to have operations on both sides.'
Running to recover
Sarah was out of action for about six months but as her recovery progressed, she started to jog as a way to keep fit. Her competitive nature meant that one lap around the block soon became two, then three and she soon found herself at her local athletics club.
Her rise to elite-level 800m and 1500m races has been rapid and she adds: 'It's been a bit of a crazy journey. I ran in the 800m at the English Schools Championship the summer before I came to study at Birmingham and didn't make it out of my heat.
Motivated by her University club
'I remember going to the sports fair at the University and trying to decide whether I should join the athletics and cross-country club, when I saw one of the runners I had competed against at that championship a few months earlier.
'She asked if I wanted to come along for a run with them, and I found I could keep up. That was the point where I thought I should join the club.'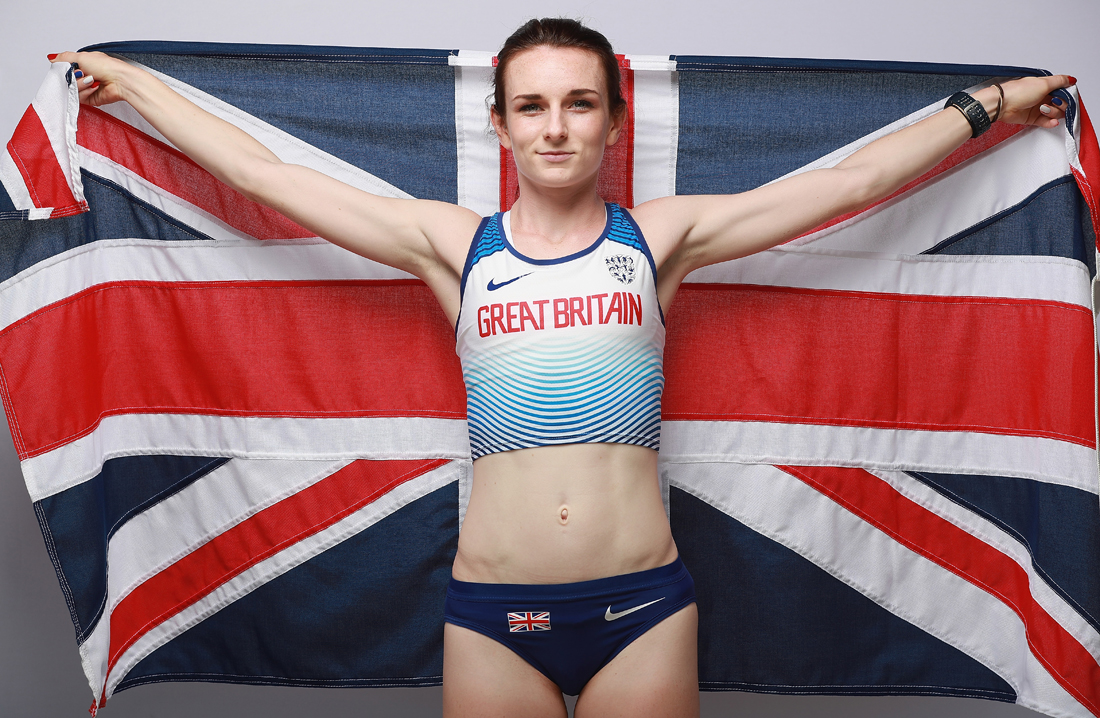 Inspiring occasion
Less than two years later Sarah would take part at the 2012 British Universities & Colleges Sport (BUCS) Championships, which were held in London as a test event for the Olympic Games. She was delighted to make the 800m final, finishing seventh, and says the occasion was key to pushing her on to greater heights.
'It was incredibly inspiring and I will always remember that event,' she says. 'We went down the tunnel, exactly like the Olympic athletes would, and I found I was really nervous waiting for the race to start.
'At that stage I never would have thought I would be back in the same stadium in front of thousands for the IAAF World Championships in 2017. It's been a real rollercoaster.'
A difficult decision: athletics versus medicine
Having come to the attention of British Athletics, combining her athletics career with her studies has proved to be a difficult juggling act. Heading to Australia for the Gold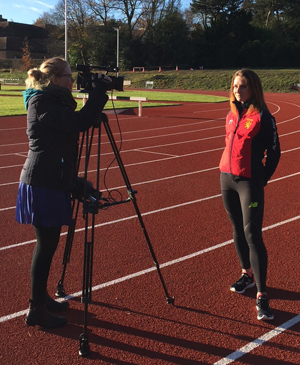 Coast 2018 Commonwealth Games (currently ongoing in Queensland) meant she was not able to take her medical exams, instead deferring her studies midway through her fourth year.
Once she returns home she will be sitting down with course tutors to consider her future, and Sarah acknowledges that she will have a difficult decision to make.
'Now that I'm on the world class performance plan and am receiving funding from the National Lottery I feel I have to put everything into my running. The 2020 Olympics is my number one goal now and the support I've had from the scholarship team and Medical School has made that possible.
'Becki Knight (BSc Physiotherapy, 2002) - my physiotherapist at the Sport & Fitness Centre - is always available, even when I'm overseas, to reassure and support me if I feel like I have a little niggle.'
Regardless of whether she ends up working full-time in running spikes or with a stethoscope, Birmingham is very much Sarah's home, having bought a house in Harborne.
She says: 'My accent may change when I'm back up in Newcastle but I do think of myself as an adopted Brummie, so I'm really looking forward to the 2022 Commonwealth Games.'
Stay up to date with Sarah's adventures on Twitter, and find out more about elite sports scholarships at Birmingham.
Images supplied by Getty Images, British Athletics and UBSport
Support Birmingham's stars
Here's a list of more current students and alumni of the University to follow at the Gold Coast 2018 Commonwealth Games:
Elise Dixon (Badminton) – Jersey
Jordan Trebert (Badminton) – Guernsey
Amy Costello (Hockey) – Scotland
Hywel Jones (Hockey) – Wales
Delyth Thomas (Hockey) – Wales
Bex Condie (Hockey) – Scotland
Non Stanford (Triathlon) – Wales
Iona Lake (Steeplechase) – England
Bethan Partridge (High Jump) – England
Joel Makin (Squash) – Wales
Ciara Horne (Cycling) – Wales
Tina Evans (Hockey) – Wales
Xenna Hughes (Hockey) – Wales
David Kettle (Hockey) – Wales
Have we missed anyone? If you know of any more Birmingham students and alumni taking part in the Games, please let us know.