Middleweight boxer Tommy Langford (BSc Sport and Exercise Sciences, 2011) chose to study for a degree before pursuing a career in the ring – and believes he has benefited as a result.
While boxing is known as "The Sweet Science" by many fans, higher education is seldom seen as the basis for a career in prize fighting.
Alumnus Tommy Langford decided to do things differently.
The British middleweight champion has established himself as a leading contender in his weight class.
Before turning professional, however, he spent four years at the University on a sports scholarship, where he combined lectures with a gilded amateur career that included multiple titles and his appointment as captain of the England team.
Having taken up boxing aged 11, the teenage Tommy faced the question of how to make the most of his ability. His parents encouraged him to think about mixing sparring with studying.
He explains: 'My Mum and Dad are both teachers and they have always been really hot on education. They said to me: "If you're really serious about boxing and want to take it as far as you can, you've got to carry on to university."'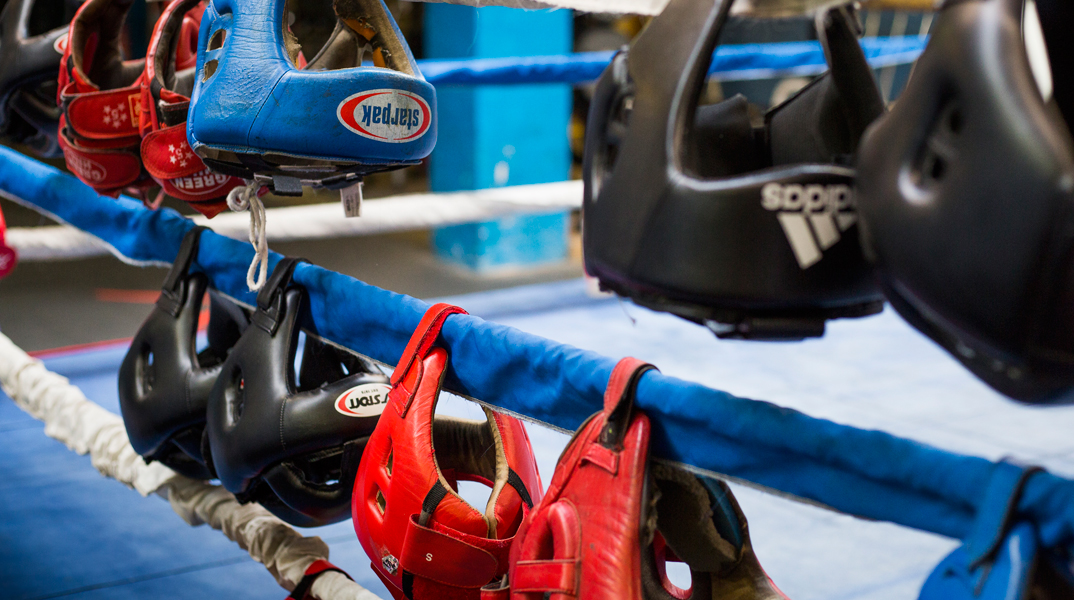 Following their advice proved a wise decision. Living in Birmingham allowed him to team up with coach Tom Chaney, who he had met through an England teammate and who still works in his corner today.
His enrolment at Birmingham also brought other benefits: the scholarship gave him time for the punishing training regime required of elite fighters, while his degree offered valuable guidance on paring his six-foot frame down to the middleweight limit of 11 stone 6 lbs.
He adds: 'I learned loads through sports science that has helped me in my career. The nutritional side was particularly important: I'm in a weight-making sport, and knowing about the level of fuel that you need and identifying the things to cut back on helps massively.
'I also use the psychology to this day. I feel that I am quite mentally strong, and that comes from the stuff I learned at university.'
In addition to talent and toughness, success in the boxing ring is built on discipline. For Tommy, this meant missing out on certain aspects of student social life.
'The lads who I lived with were great – they understood that I often couldn't go out, although they thought I was mad. I'm still pals with all of them and they come to watch me fight,' he says.
Tommy's former flatmates are invariably joined in the audience by his wife Leanne (BSc Psychology, 2010), who he met on his first day at the Hunter Court hall of residence. They are now proud parents to son Freddie and are expecting their second child in January.
'Without university, I wouldn't be who I am today,' says Tommy. 'I would recommend anyone who really wants to pursue sport to carry on to university.'