As the University launches a new Institute for Mental Health, Old Joe explores youth mental illness and how researchers are working to improve care and outcomes for young people experiencing mental health problems.
Mental health, particularly young people's mental health, has become a critical issue in society. Stories of patients being treated in hospitals miles from home due to lack of and social media use leading to depression and even suicide are repeatedly in the headlines.
Professor Matthew Broome (MBChB Medicine, 1997), Director of the Birmingham Institute for Mental Health, wants this to change.
'On one hand, there is a shocking amount of stigmatisation of people with mental health conditions. On the other, people with severe mental health conditions, such as psychosis, are experiencing real distress and often need more support than they and their families can access. These services are underfunded in the NHS, despite recent calls for parity of provision in physical and mental health care,' he says.
'The Institute will bring together academics, policy makers, and clinicians from across the University, NHS Trusts and third sector to make a step change in the mental health of our young people and society.'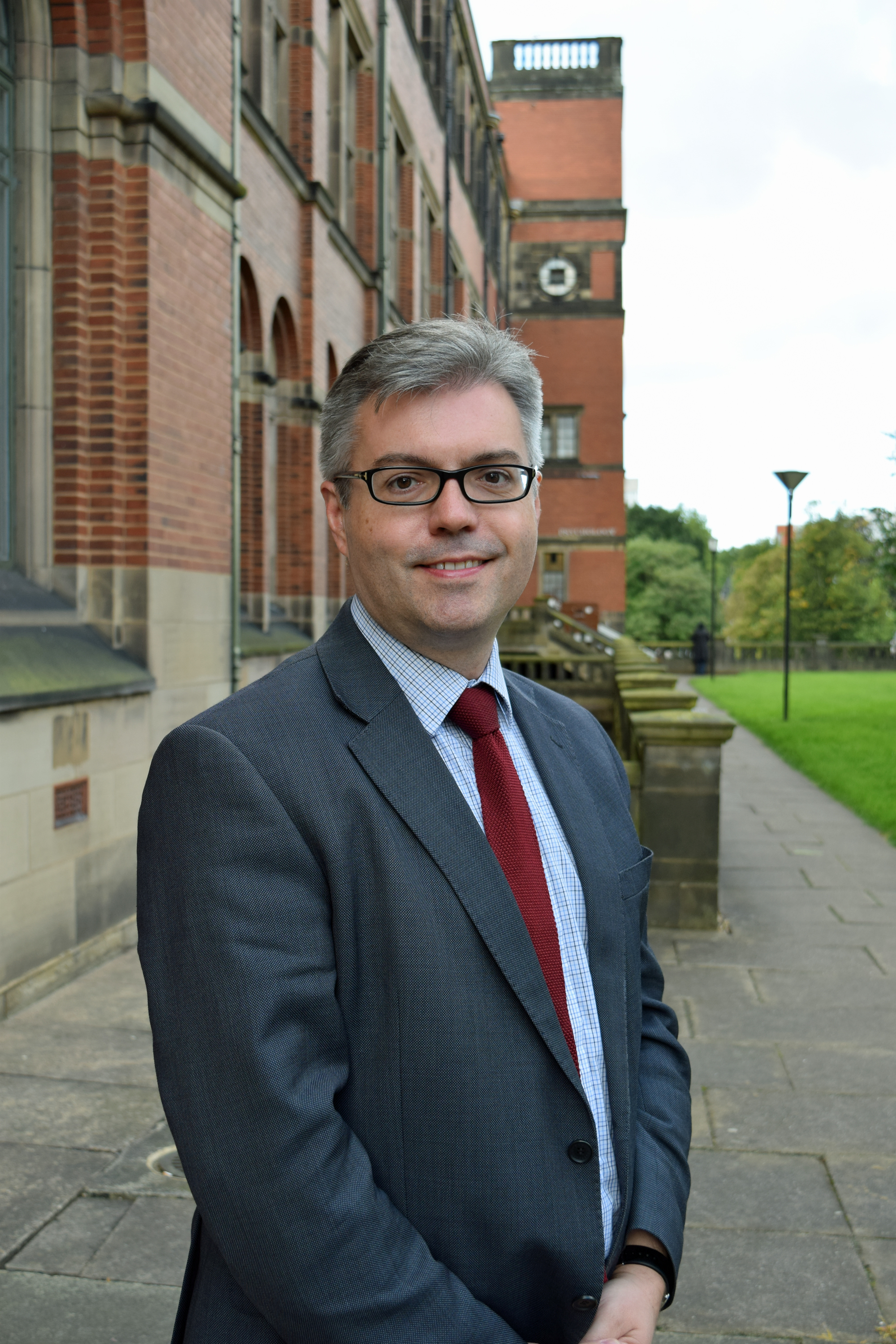 Birmingham's population is among the youngest and most diverse in Europe, and appropriately the Institute's research will focus primarily on young people. Three-quarters of lifetime mental disorders begin before the age of 25 and Matthew says recent years have seen a marked increase in young people accessing mental health services.
One factor in this rise may be the economic recession, as suicide rates have increased since the downturn.
'We're seeing more young people troubled by self-harm, eating disorders, and depression and anxiety. Young people are experiencing more stress at school and can be at risk of developing body image disorders after spending time on social media,' he says.
'As a civic University, we're keen to help local young people. There's currently a great concern about young people and their families. It's important to intervene and help people before they get very ill.'
The Institute has created a unique research-led partnership with ForwardThinking Birmingham, the city's mental health partnership for 0–25-year-olds. This is the only organisation in the UK to offer continuity of service throughout the adolescent years into adulthood. Previously there had been a breach in services at a time when young people were most likely to be looking for help.
The Institute also benefits from a strong ongoing collaboration with Birmingham and Solihull Mental Health Foundation Trust, a key provider of adult mental health services across the city. The partners will work together to deliver the aspirations of the NHS Five Year Forward View. The strategy aims to increase funding, improve services and reduce waiting times for mental health patients in England.
Teaching will be another focus, and the Institute will run interdisciplinary PhD and Masters programmes, joint PhDs with the University of Melbourne, and will integrate youth mental health themes into our undergraduate courses.
The new Institute is unique in its interdisciplinary approach and the high quality of its cognitive neuroscience (the study of how the brain enables the mind). A Medical School alumnus, Matthew was drawn back from the University of Oxford because of the opportunity to work with colleagues from other disciplines across campus.
'We're keen to use discoveries from neuroscience and psychiatry and translate them into improved patient care,' he says.
An example of this is research into the links between childhood trauma and subsequent mental illness involving Dr Rachel Upthegrove (MPhil Psychiatry, 2001; PhD Psychiatry, 2011), Clinical Senior Lecturer in the Institute of Clinical Sciences.
'For some people, early adversity can activate inflammatory pathways in the brain that are associated with psychosis later on in life. So trauma may actually change the brain's biology,' she says.
Rachel is working to identify early clinical and biological markers of developing mental health problems, including psychosis. Ultimately, this could lead to clinical trials of new medication or other therapies to treat mental illnesses.
Rachel's main research area is symptoms and early intervention in first episode psychosis, which is most common in people aged 16–25.
'If you get really good treatment really early on, you can ameliorate the impact, reduce hospital admissions, decrease risk of completed suicide and improve young people's chances of returning to work or study,' she says.
'In an ideal world, a full package of treatments would be available quickly in non-stigmatising ways.'
She is calling for a more positive dialogue around mental health in society: 'The way the media portrays mental health is just not right. Yes,
there are people who have long-term problems, but there are also many people who get better, just like any other branch of medicine.'
Academics in Social Sciences will help the Institute's aim of making a sustained impact on public mental health policy. Work in this area has already begun with Professor Paul Burstow, former Minister of State for Care Services, chairing the 7th University of Birmingham policy commission, due to report in spring 2018.
The commission's focus is on mental health promotion and illness prevention across society. Children and young people are a particular target and the report will be making recommendations on building resilience and early interventions in schools.
'The costs of failing to deal with mental illness land primarily within our education system. There is a huge dividend to be had by investing upstream early in tackling mental health problems,' Paul says.
'We need to move away from an approach that's primarily based on the illness and shift to focusing on prevention.'
Dr Karen Newbigging, Senior Lecturer in Healthcare Policy and Management, whose research focuses on how mental health services are designed and delivered, agrees. She describes mental health as a complex area with no 'magic bullet' but says dialogue to date has neglected to recognise the impact of people's backgrounds on mental illness.
'We have to consider people's foundations. The quality of parenting, early relationships and the conditions in which they live are really important,' she says.
Learn more about the Institute at bit.ly/2xNRKKa
If you are interested in supporting mental health research at Birmingham, please email giving@contacts.bham.ac.uk