Hockey star Lily Owsley is just one of a group of University of Birmingham students and alumni aiming to make their mark at the Rio Olympics and Paralympics. Old Joe talked to the sport's official Rising Star of the Year.
It says much about the determination of Lily Owsley (Second year, BSc Sport and Exercise Science) to be one of the best hockey players in the world that the 21-year-old chose to take a year off from her degree in order to have the best possible preparation for the Rio Olympics.
Lily said: 'As soon as I made the decision to take a year off from university I felt a big weight lift off my shoulders. I was quite apprehensive about doing this initially, as I've found studying to be a good escape from hockey.
'But training for an Olympics is so time and energy-consuming and I didn't want either my sport or my studies to suffer, as I am very passionate about getting a good degree.'
A fine all-round athlete, Lily only started playing hockey at the age of 13, having excelled as a runner and as a footballer in Bristol City's junior women's team.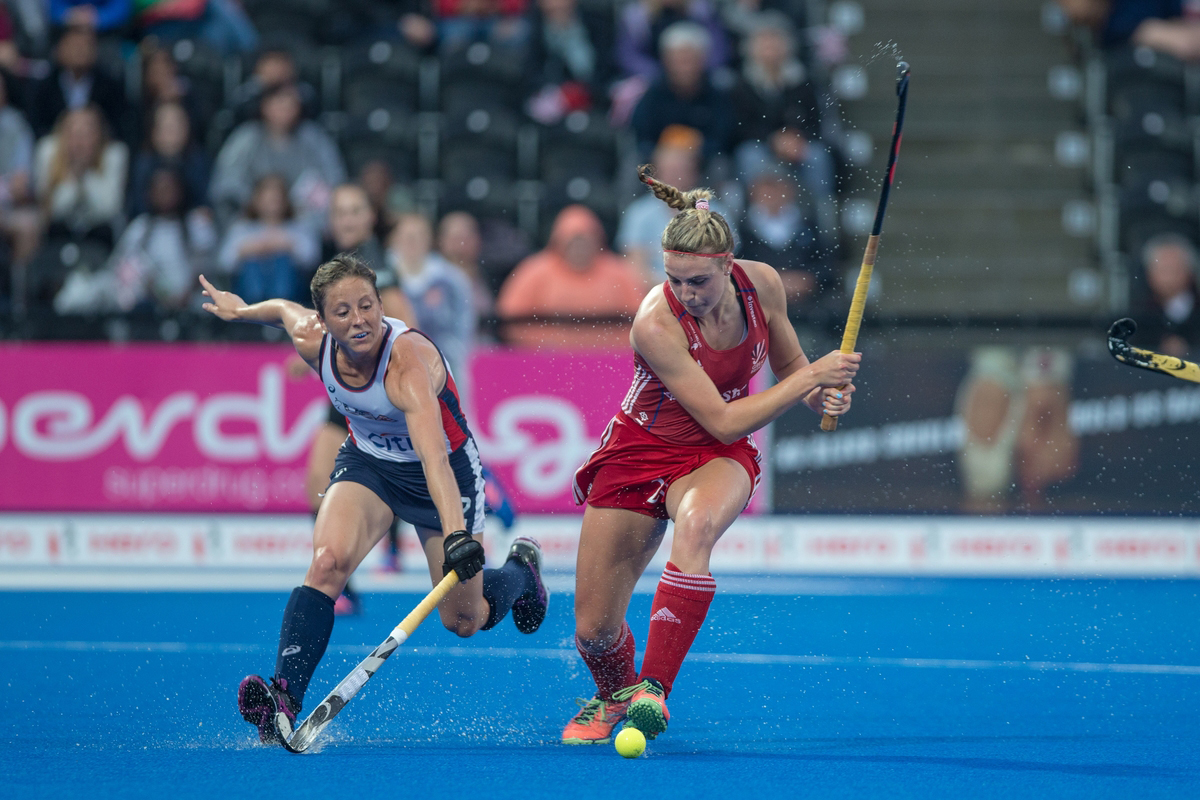 Picture: Ravi Ghowry
But she quickly got to grips with hockey's stick skills and was playing for England's age group sides within two years, making her senior international debut at the age of 18 – only months after watching Great Britain in action as a spectator at the London Olympics in 2012.
'If someone had told me at London that I would be taking part in the next Olympics I would have laughed at them,' she adds. 'I was looking at the players in London and couldn't believe how fit and skilful they were.
'But soon after I was called up for trials and saw up close their determination to be the best, and the advantages you get from training daily.
'You have to buy into that culture if you want to succeed and as one of the most competitive people in the world, I wanted to be part of it.'
That commitment requires sacrifices be made and Lily is extremely grateful to the University for accommodating her playing commitments, including sending examiners to the team's hotel when matches clashed with exam time last year.
Birmingham's Rio stars
Old Joe interviewed Lily before she headed to Rio and played a leading role in Great Britain's team claiming their first-ever Olympic gold in women's hockey. Here's how the University's students and alumni got on in both the Olympics and Paralympics.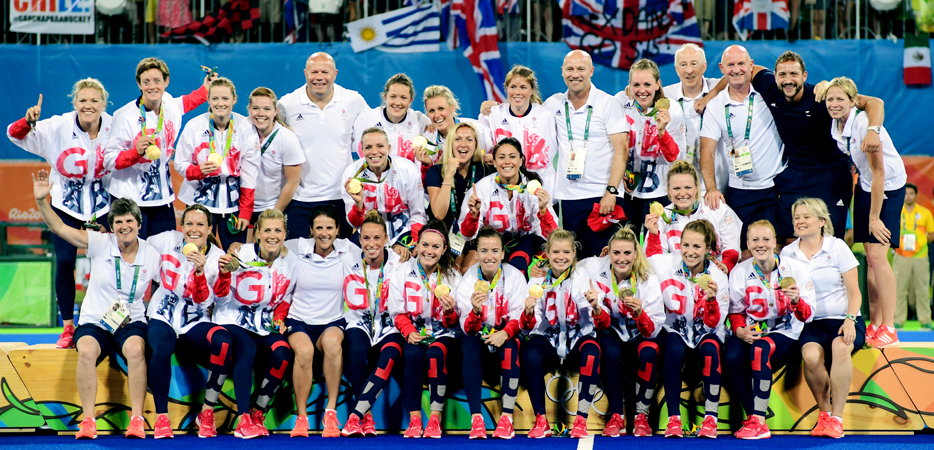 Team GB Women's Hockey
Having swept through their group with five wins out of five, Great Britain saw off Spain 3-1 in the quarter-finals and then beat New Zealand 3-0 to reach the Olympic final against two-time defending champions the Netherlands. In a gripping match, Great Britain twice came from behind to end normal time at 3-3. They then won the penalty shoot-out 2-0 with goalkeeper Maddie Hinch saving four Dutch penalties to claim their first-ever Olympic gold.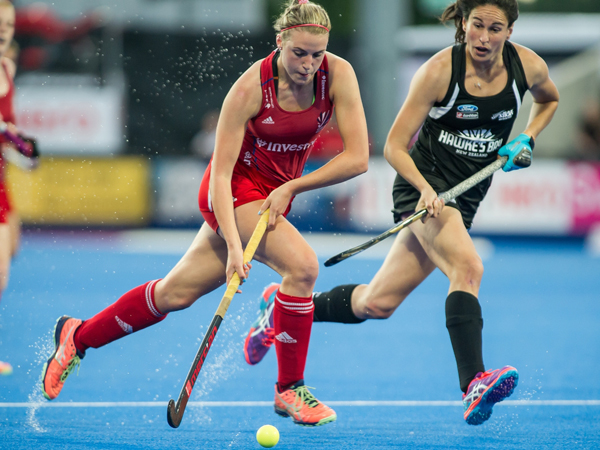 Lily Owsley and Sophie Bray
Great Britain's hot-shot striker was one of the star's of the tournament, scoring four goals - including the third strike in the quarter-final victory over Spain. Lily (Second year, BSc Sport and Exercise Science) also set Britain on their way to the gold medal with the opening goal against the Netherlands in the final. Sophie (BSc Psychology, 2011) was a mainstay of the team, scoring twice in the group stages of the competition. Image credit: Simon Parker.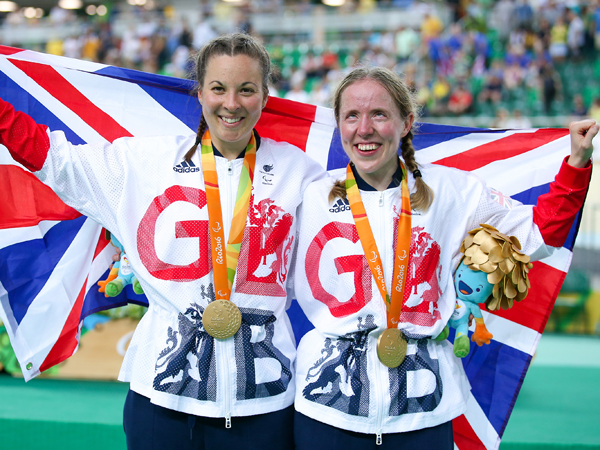 Lora Turnham
A visually impaired cyclist, Lora (BSc Physiotherapy, 2010) and pilot Corrine Hall won gold in the Women's tandem B 3km track pursuit race, and followed up with a bronze medal in the Women's tandem B time trial.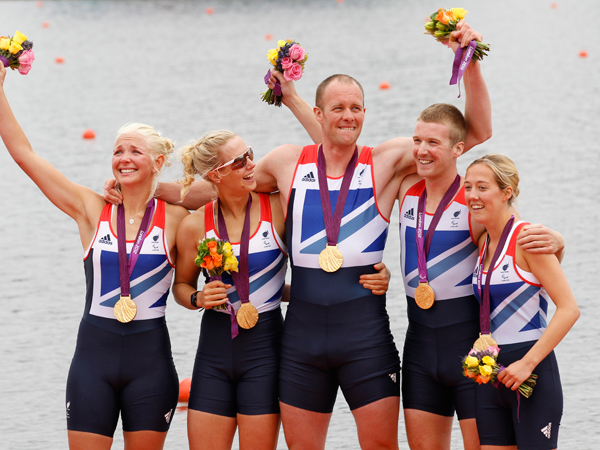 Pamela Relph
The adaptive rower successfully retained her Olympic rowing title in the Mixed Cox Four. Pamela (BSc Physics, 2011) is on the left of the picture.
She said: 'I've got quite familiar with sitting in my hotel room doing an exam while an invigilator looks on. I think I did a couple of exams in Spain and one in London last year.
'There was even one match where I had an exam in the morning and then had to jump straight on the team bus for the game in the afternoon – I actually did really well in both!'
You could win some UBSport clothing if you can answer this question: At what age did Lily make her senior international debut? Enter here by 31 December 2016.