At the age of 30, Henrietta Brealey (BA English, 2012; MSc Public Management, 2013) was appointed as the youngest Chief Executive in the history of the Greater Birmingham Chamber of Commerce (GBCC). She told Old Joe about her path to the top and how she's helping the city thrive.
Henrietta Brealey is quick to acknowledge that pursuing a career in policy and campaigning is not necessarily a likely ambition for young people.
As she puts it: 'I wanted to be an actress as a kid. I had a lot of enthusiasm and energy, but lacked the talent!'
However, her openness to trying something new and pushing herself to the next level would open the right doors for her while at the University.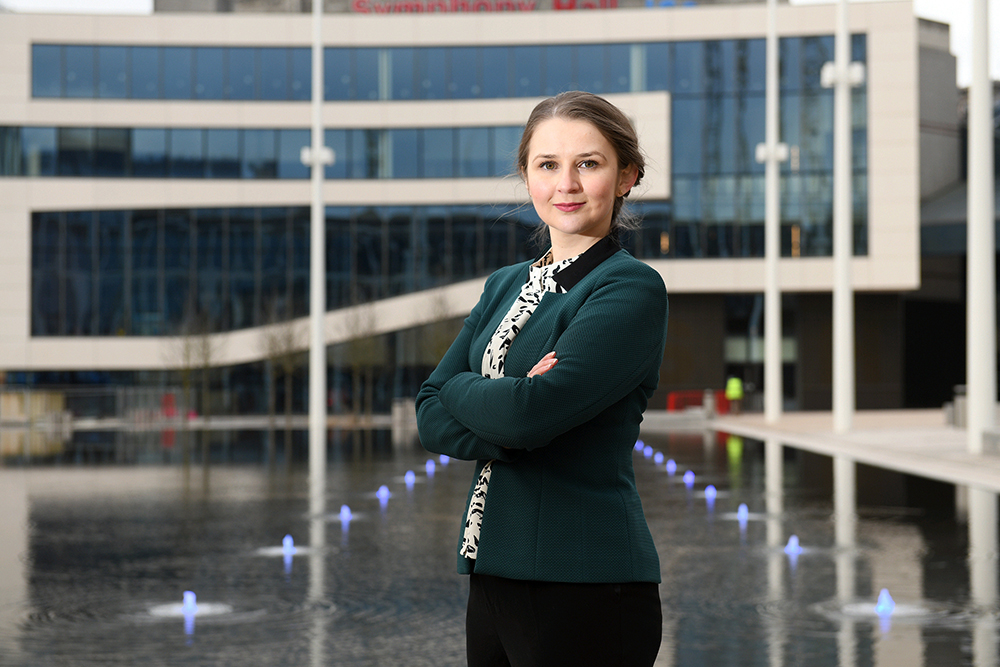 How a mentor opened up an internship
Working as a Student Development Assistant at the Guild of Students, she learned about the UpRising Leadership Programme, an external programme designed to bring together diverse cohorts of potential young leaders and teach them how to understand and access power, for the good of communities.
That sparked an interest in policy and campaigning and from there, Henrietta started on her career path. She explains: 'I had a fantastic mentor through the programme called Mark Reeves, who is now Editor-in-Chief for Trinity Mirror in the West Midlands, but at the time was running a public affairs company.
'He got me thinking about the different options for working in policy and public affairs, and put me in touch with my former manager at the Chamber of Commerce for the internship that got me started here.'
Challenges or opportunities?
It's the capacity to help shape Birmingham's economy and communities for the better that she finds particularly interesting. She adds: 'You meet so many businesses, so many different types of civic organisations, and get to be part of all the big moves affecting the region.
'Both the pandemic and Brexit have thrown up unique challenges for businesses here. Birmingham's city centre was significantly affected by COVID-19 – there's a lot of research that shows that city centres have been harder impacted than local centres, particularly mid-week.
'Yet there are also unique opportunities to embrace. The Birmingham 2022 Commonwealth Games will be a fantastic opportunity to bring domestic and international visitors into the city and really kick-start the cultural, hospitality and visitor economy environment.
'Then there's HS2, with two stations contained within the GBCC – Curzon Street in Birmingham and the Interchange in Solihull. They're already generating a huge number of jobs and developing a good pipeline for investment.
'And as "the city of 1,000 trades" with a significant focus on international trade, the transition to net zero carbon emissions presents an opportunity for us to lead the way as the cradle of a green revolution.'
The post-pandemic world: hybrid working and experiences
Henrietta explains that many Chamber members are following the global trend of a permanent adjustment to hybrid working. While some are expecting employees back in the office five days a week, and others have gone to the opposite end of the spectrum, the majority are somewhere in the middle; splitting time between office work and digital meetings, service delivery and events.
She also expects that city centres will start to change, with much more emphasis on offering an 'experience'. She says: 'People want to be able to "do" stuff, not just "buy" stuff – tap into local cultural opportunities or fun activities.
'I think it's been incredible how the business community at large has been able to respond so quickly to the pandemic and adapt their business models,' she adds.
Keeping connected to the University
Henrietta started working part-time at the Chamber while studying for her Masters degree in Public Management, and says she still draws on what she learned from some of those modules even in her current role.
She has also maintained her connection to the Guild of Students as an external trustee, offering guidance on governance and good practice, and is currently a mentor with the University's Alumni Leadership Mentoring Programme.
'I've been incredibly fortunate that opportunities have come up at the right time for me,' she concludes. 'If I could give anyone a bit of advice, it would be to say that it's not your job to tell you you're not ready. If you're interested in a role, put yourself forward – just do it.'
Could you offer mentoring or an internship that could help young people like Henrietta find their passion, their confidence and their voice? Current students and recent graduates want to learn from alumni who have been there before them. Visit the Birmingham in Action website to start sharing your experience and expertise.