COVID-19 has had a huge impact on the education sector, forcing universities, schools and colleges to quickly move learning online, and cope with ongoing restrictions and uncertainty. Local and national lockdowns, periods of self-isolation, and personal and family circumstances have meant young people have had very different experiences since March 2020. We talked to those learning and teaching during this time, and to Dr Karl Kitching, Reader in Education Policy, about what long-term lessons can be learnt.
Mapping education in Birmingham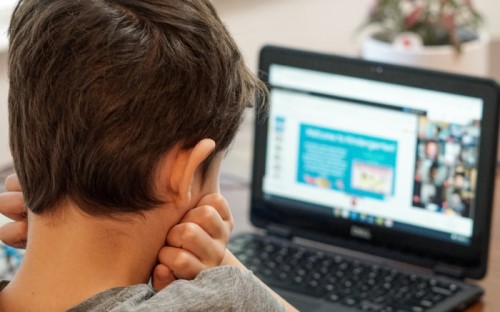 From initial chaos to ongoing uncertainty, the challenges to teaching and learning have been felt by everyone, from the youngest nursery pupils, through to university students, teachers and parents.
In response, as schools moved into the first lockdown, a team from the School of Education at the University of Birmingham established the Birmingham Education and COVID-19 initiative. This collaboration with Birmingham City Council sought to understand how education adapted in the city during the pandemic. Using a parent survey, interviews and surveys of children and young people, they found a very fragmented picture.
Disparities in support and experience
Dr Kitching explains: 'During the first lockdown we found those who were already disadvantaged or with a special educational need were more likely to face challenges, and young people having really variable experiences of remote learning.
'There were a lot of issues around devices and access to broadband, with teachers and schools also struggling with the changes and finding it very difficult to respond effectively to students' needs. Experiences were also impacted by parents' ability to support their children, and preparedness and expertise in online teaching within different learning environments.'
Learning from adversity
The term learning loss – a loss of skills and knowledge due to a gap in education – has been coined in the last year, with some fearing a "lost generation" of those negatively affected by homeschooling. However, despite Zoom fatigue for both educators and young people, some groups have benefited from the move to online learning.'
There are definitely benefits around accessibility.
Dr Karl Kitching
'Within universities, recording and captioning lectures has real benefits for international students or those who may struggle with the speed or language used, and this has now been somewhat normalised.
'I've been so impressed by how students have held it together under such difficult circumstances, and managed to engage in learning and in some cases thrive.'
Can you future-proof education?
Although the future is impossible to predict, what lessons can we learn from the last 18 months that may help us going forwards? For Dr Kitching, we need to start with the basics. 'Access to broadband, IT hardware and software should be treated as a basic public education resource, just as school buildings once were, and be made available by governments to all children and young people. Extra support for teachers at all levels is really needed for online teaching, including issues around student privacy and expectations within online learning environments. And finally, more research is needed.
'We really need more research into the long-term impact of the pandemic on education, especially on more vulnerable groups.'
The student experience: online friendships and practical courses
Jodie Murphy, first year English and Drama student, says: 'Doing a course like drama online is really different. I was lucky to be able to come onto campus and meet people at the start, it's a small course and we've banded together with things like group chats. Connecting via social media has been really important. I've had to think differently, doing physical work and creating pieces in my room is tough, but the lecturers and seminar leaders did lots to help and adapted seminars based on what worked.
'I think lecturers now really understand the process of delivering online. I've tried to get on campus as much as I can too, and meet as many people as I can. I've learnt that change is really difficult, and you have to be open minded and adapt.'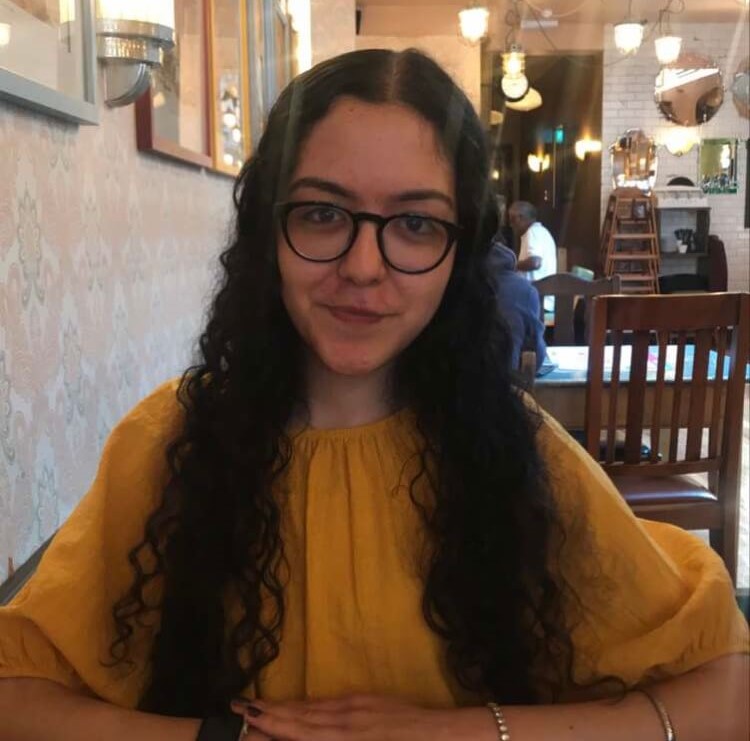 Kallam Nandra, first year sociology student, says: 'Making friends online has been quite difficult. Understandably, all my first year lectures were recorded and most of my seminars have been online, so although this has been a really flexible way of studying, many including myself have missed informal opportunities to meet coursemates. Breakout rooms can sometimes feel strained, but online seem more relaxed.
'We've needed to do it this way to keep everyone safe, and next year I'm hoping to stay on campus. I am really excited to have the opportunity to meet new people and widen my circle of friends.'
The teacher perspective: online classes and pupil wellbeing
Kwesi Mills (PGDipEd 2019), a teacher at Four Dwellings Academy, says: 'I was three-quarters of my way through my newly qualified teacher (NQT) year when the first lockdown happened. I'd been focused on passing the year, putting theory into practice and getting to grips with the admin.
'It was really hard at first; we were setting work remotely and working with a really reduced timetable, but a majority of the students were simply not engaging with the work. When the students struggled to do the work they could email me, but how do you explain fractions in an email? I started recording short instructional videos to be sent out with the work, which seemed to help.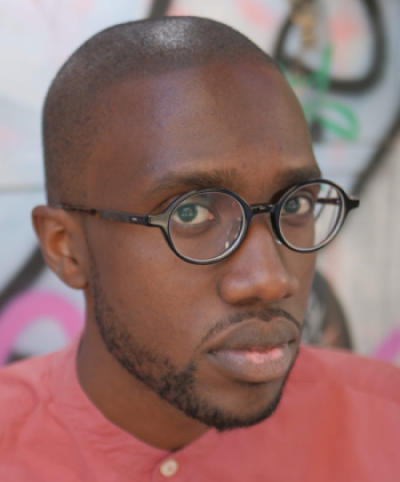 'We weren't taught about online learning during teacher training, but as things continued we got better at it – using Google Classrooms and trying to be more interactive. There were some positives: I didn't have to deal with behaviour issues in the classroom, so had more time to explain. I went in once a week to cover children still in school, but found long days spent in front of the screen exhausting.
'When pupils came back into school it was difficult again, we had to retrain them to focus. There were behavioural issues and lots of anxiety. I'm still processing the effects of the year, and so are the kids. I'm trying not to put too much pressure on them regarding the learning time they have lost.
'There have been benefits, these kids have achieved so much and schools have managed to adapt their technology and meet the kids where they are at. I hope it will make us look at the bigger picture and think about the mental health of our kids. This past year has taught us education has to be about more than just passing exams.'
Could you help future students access university? Pupils in their last years of school have faced so many challenges during the pandemic. Outreach programmes in schools, summer schools that introduce young people to university life, mentoring, and academic/financial support can help them overcome barriers to accessing a university education. Find out how you can get involved.