Millions of people around the world have had COVID-19 and our thoughts are with all those who have lost a family member, friend or colleague. Over the last year, your University has been working round the clock to help those affected by COVID-19, tackling everything from the impact on cancer patients to air pollution.
Below is a snapshot of the work taking place across campus and beyond.
Six reasons to be proud of your University's response to COVID-19
Delivered PPE and hand sanitiser (filmed March 2020)
Over 190,000 items of personal protective equipment (PPE) were donated through the University to the NHS, care homes and other essential workers, by labs and research groups, partners and local schools. This included 500 face visors, which were 3D printed by Chemical Engineering researchers. Additionally, experts in the Collaborative Teaching Lab made hand sanitiser for frontline social care workers (video made before social distancing and mask guidelines).
The 'have you got it' test (filmed July 2020)
Professor Alan McNally helped create the UK's first and biggest Lighthouse Lab, which vastly increased the number of tests the UK could carry out each day – plus the UK's first academic testing lab. In addition, Professor Andrew Beggs set up a rapid testing lab for local NHS staff in just six days, capable of testing 5,000 healthcare workers a day. As accurate as the NHS's gold standard test, our labs remain ready for any future waves of the virus.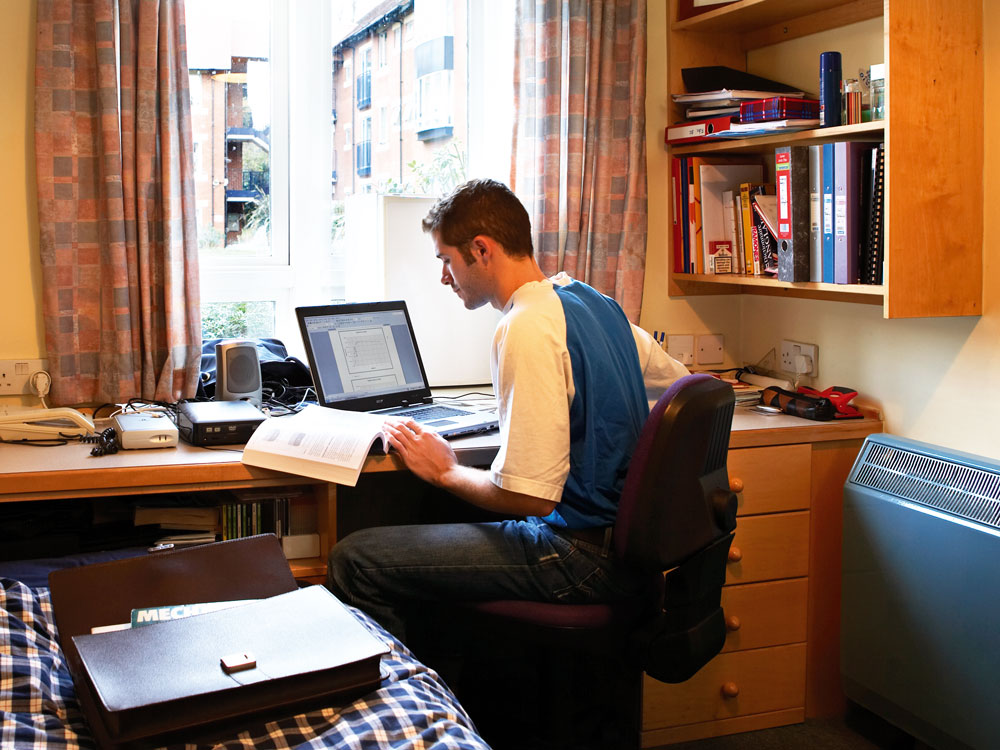 Supporting students in unexpected hardship
We cancelled rent for all students in University halls who chose to return home, supported international students who were unable to travel and quickly set up online learning. Many students had lost the part-time jobs they were depending on to afford food, bills or rent in private housing, so we helped many through the University's Hardship Fund, which received three times as many requests than normal from students in urgent need of help.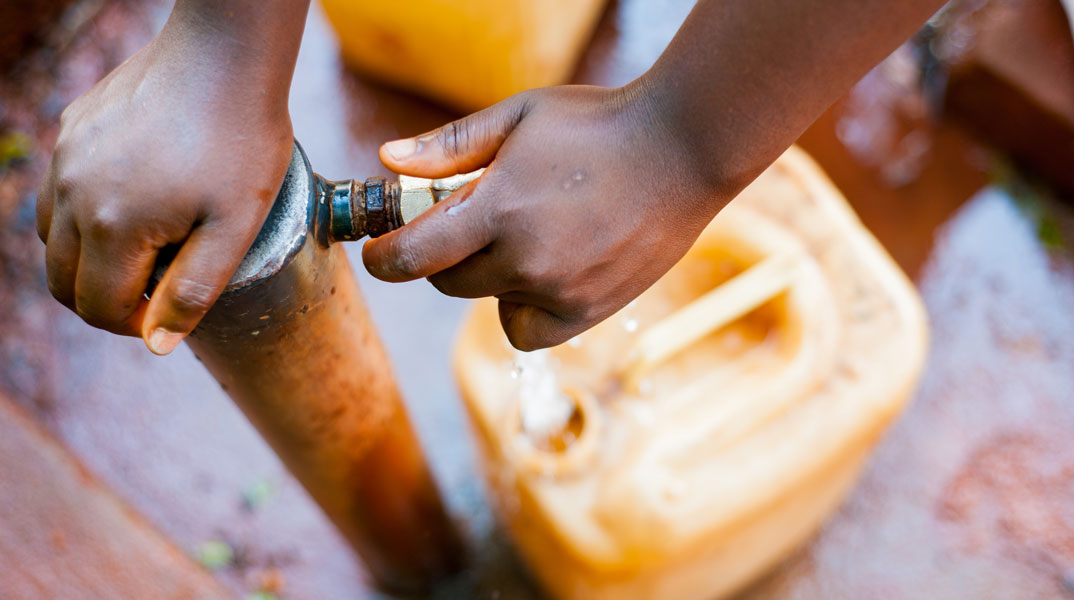 Supporting people globally
Handwashing can be a lifesaver. How do you do it without clean water? Professors David Hannah, Iseult Lynch and Stefan Krause highlighted how knowledge of water availability, quality and access can help us understand the impact of the virus and develop strategies that can make the biggest difference in combatting the pandemic. In addition, Professor Jenny Phillimore's research on how the virus increases the suffering of the world's most vulnerable refugees was featured in The Guardian.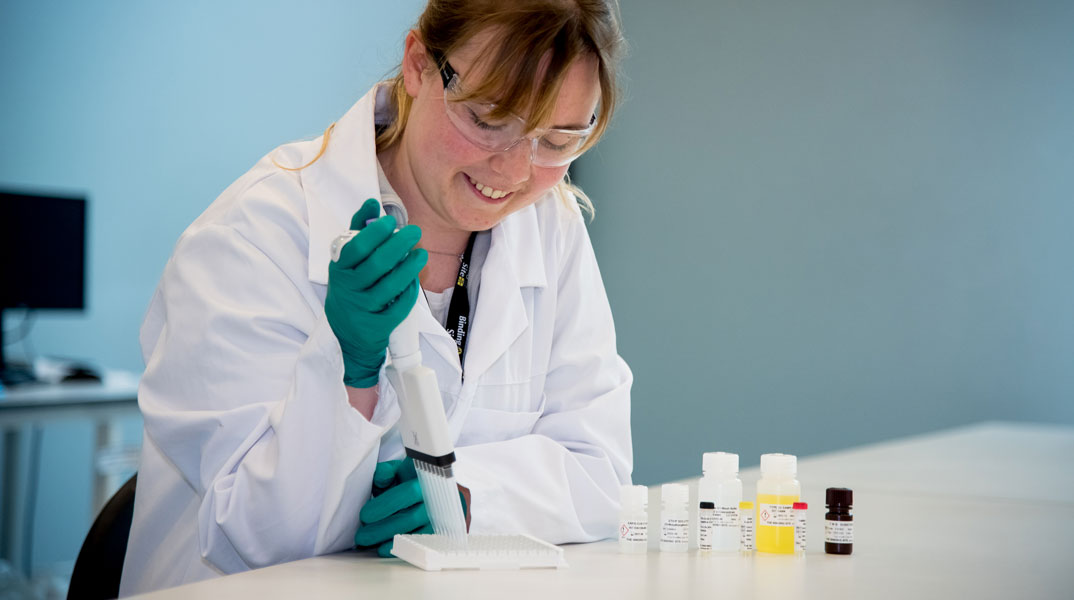 The 'have you had it' test
Professor Alex Richter (MBChB Medicine, 1996; MD Medicine, 2009), Professor Adam Cunningham and their team have developed antibody tests to help us understand big unanswered questions, such as whether antibodies will protect us from getting the virus again. Antibody tests need to be sensitive enough to tell whether someone asymptomatic has had it, and be specific to COVID-19, as we already have antibodies that recognise other coronaviruses like the common cold.
Heroes wear masks (filmed April 2020)
Professor KK Cheng advocated early on in the pandemic for the role of masks as an important means of controlling the source of infections. In The Lancet he argued that mask wearing 'shifts the focus from self-protection to altruism, actively involves every citizen, and is a symbol of social solidarity in the global response to the pandemic.'
Watch Professors Nick Loman, Alan McNally, and KK Cheng discuss how Birmingham is playing an instrumental role in tracking the virus in our webinar Mapping the Virus (1 hour 16 minutes), hosted by Alice Roberts, Professor of Public Engagement in Science at the University.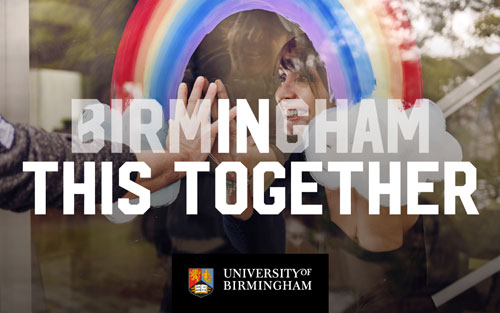 Want to help our response to the virus? Support our emergency appeal Birmingham In This Together. Thank you to everyone who has made a gift to support students in hardship and develop research faster.