We are immensely proud of the University students, staff and alumni who volunteered to help their communities during the COVID-19 pandemic. Meet some of our superheroes.
Medical students lend a helping hand to the NHS
Alice, Emma, Jess and Lydia (pictured above) set up the 'Birmingham Medical Students Helping Hands' Facebook group to connect medical students with NHS staff who needed support with non-clinical tasks. Volunteers delivered prescriptions, provided childcare, supported with school runs and helped with shopping.
Medical students also volunteered in a variety of roles in local hospitals. The 'Birmingham Med Students for Action' group placed more than 500 students in hospitals and coordinated group training as NHS 111 call handlers to support the West Midlands Ambulance Service throughout the pandemic. Medical students volunteered more than 100,000 hours of their time to support people affected by COVID-19, through these and other amazing projects.
Doctor Opera and Doctor DJ
Alex Aldren (Intercalculated BMedSc, 2011; MBChB Medicine, 2014) trained as a doctor but pursued his dream of becoming an opera singer after graduation. During the pandemic, with many of the theatres closed, he returned to medicine to help in the NHS frontline and brought joy to the patients and NHS staff he's worked with by singing opera.
Fellow doctor and graduate Kishan Bodalia (MBChB Medicine, 2019) also lifted the spirits of those on the frontline by launching 'NHSessions', a virtual DJ session which he hosts from his kitchen in his hospital scrubs!
Students supporting Selly Oak
To help vulnerable members of their community, students set up the 'Selly Oak's Community Response to COVID-19' volunteer group on Facebook. Over 1,600 members have since joined; helping to collect and distribute food, pick up prescriptions and run vital errands for those in self-isolation and NHS staff at the QE Hospital. Thanks to generous funding from Santander Universities, students were able to purchase more food for those in need. Read more from one of the co-founders, Sarina in Life in Lockdown.
Keeping families in touch
The HKBN Group, whose senior management includes Billy Yeung (PGDip Business Administration, 1987; MBA, 1988) and Adrian Watt (BEng Electronic and Electrical Engineering, 1990), mobilised to help those in need in Hong Kong.
This included a free month of broadband for every customer, two years of free broadband for 10,000 disadvantaged families, tablets for care homes to ensure residents could keep in touch with their families through video calls, and three-month learning and career opportunities for 100 graduates who are entering a difficult job market.
Developers invent solutions to pandemic problems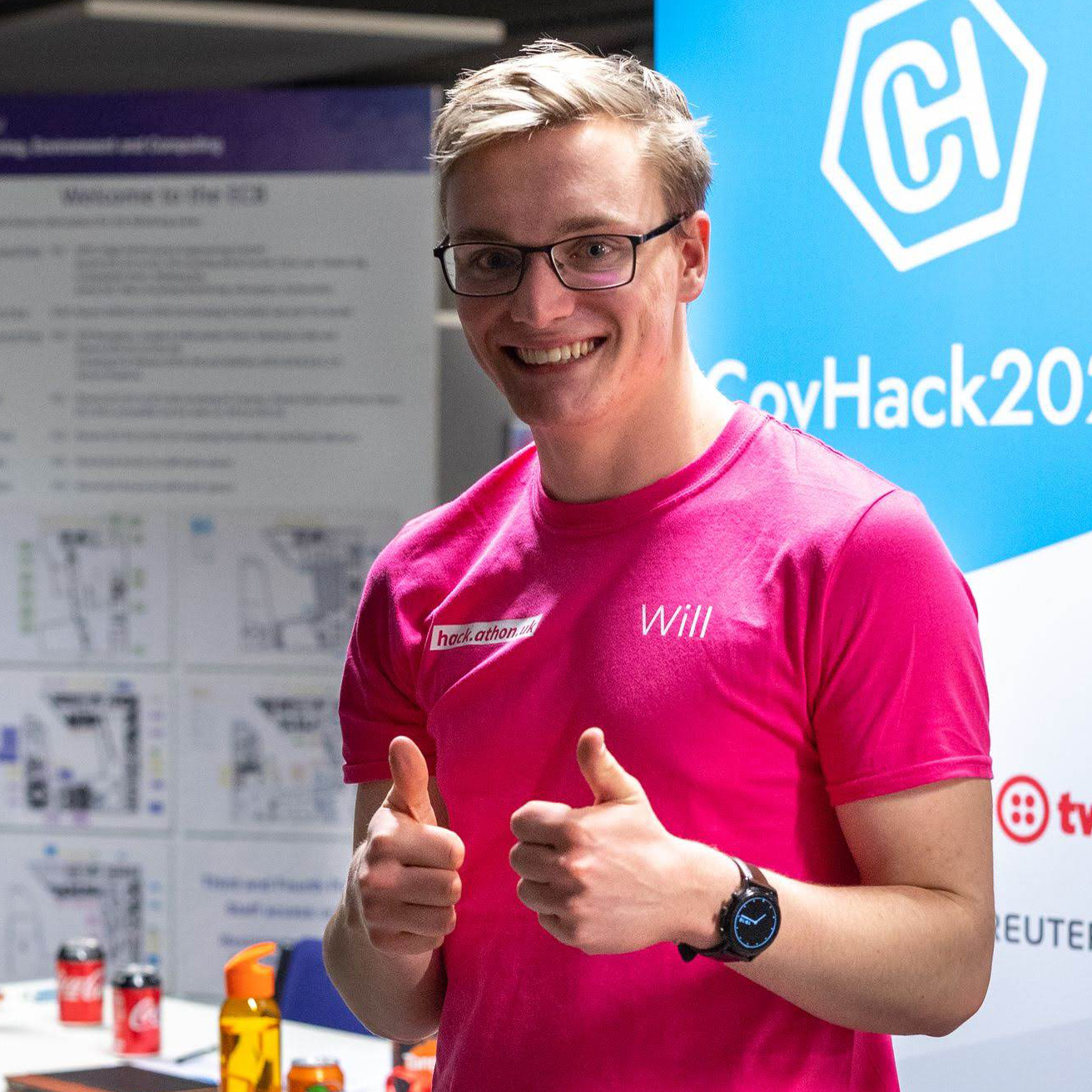 Will Russell (Third year, Computer Science) took part in the co-ordination of a global 'invention marathon.' 'Hack Quarantine' saw professionals and students (some from Birmingham) work round the clock to build solutions to issues caused by the pandemic.
Staff Spotlight
In addition to collecting hundreds of boxes of PPE for the NHS and creating hand sanitiser for frontline social care workers, many University staff balanced working full-time with volunteering in the community.
Sheila Boniface, Deputy Director of Operations (Education) in the College of Engineering and Physical Sciences volunteered with BEAT charity as an 'Echo Peer Coach', helping parents of people with eating disorders, a service urgently needed during lockdown as anxiety levels rose. She was inspired to help because of her own daughter's personal experience with anorexia.
Dean Worrall, who works in Timetabling and Examinations, volunteered with his local community support group, helping elderly people access food and pick up prescriptions.