To celebrate the NHS's 70th year, Old Joe explores how you and the University contribute to the NHS, with examples from patient care, groundbreaking research and management.
Over the last 70 years, Birmingham's alumni and researchers have helped revolutionise care within the NHS, including Nobel Prize-winning discoveries that led to new treatments and medicines for cancer, the first variable-rate pacemaker controlled by the patient, and an understanding of several genes involved in HIV. Every year, Birmingham produces around 370 doctors, 120 nurses and 70 dentists.
To celebrate 70 years of the NHS, Old Joe meets some of the dedicated NHS professionals who studied with us, and look ahead to the next healthcare breakthroughs on the horizon. We are proud to bring you snapshots from all five colleges across the University.
Designing healthcare for a whole community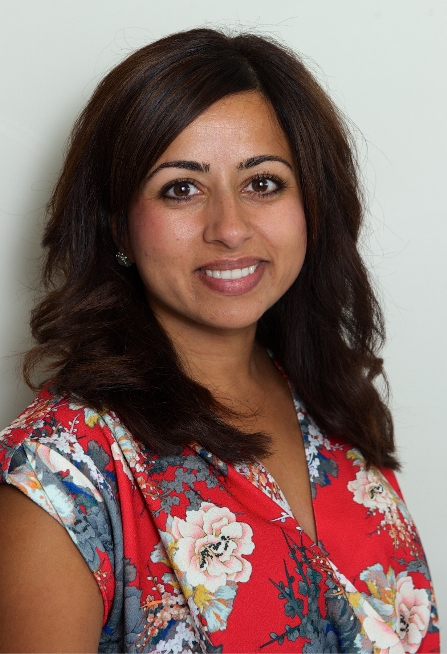 Delivering high-quality care with limited resources is one of the key challenges of the NHS. Birmingham's Health Services Management Centre (HSMC) is helping educate many of the NHS's skilled healthcare leaders, who fight for both patients and staff.
Nikki Kanani (MSc Healthcare Commissioning, 2014) loved working as a GP, but couldn't understand why, despite all the dedicated people working to offer the best possible healthcare, patients weren't getting joined-up care across different services. 'I didn't want to see people fall through the gaps. So the Deputy Chief Executive of the NHS Trust I trained at asked me, "Why don't you do something about it?'''
Three years at Birmingham gave her the practical tools she uses today. 'It really hit the mark for me. It was phenomenal to see first-hand how national and international healthcare leaders think and work.'
From GP to commissioning
On graduating from HSMC, Nikki chaired the Clinical Commissioning Group in Bexley, then became one of the few Chief Clinical Officers still working as a part-time GP to see the challenges – and changes – from
both sides. 'Commissioning isn't just about the money. It involves predicting the future needs of your community. We're so proud that people are living around 15 years longer now than when the NHS was founded. Now we need to make sure those are a good 15 years, with the best possible quality of life.'
Nikki is also focused on keeping staff motivated and offering them work-life balance, in what can be an emotionally difficult job. 'It's not just a nice thing to do; the data shows that the more staff feel heard, cared for and consulted, the better the outcomes we create for patients.'
Empowering more women to study the sciences
Together with her sister Sheila, Nikki speaks in schools to encourage more young women to use their skills in STEMM subjects (Science, Technology, Engineering, Maths and Medicine). 'To support the whole population the NHS cares for, I believe we need to be diverse across our staff groups too. 'Our dad was a refugee, living in a tent when he arrived here, so we were incredibly lucky to have a chance to study at university. It's so rewarding to speak to disadvantaged young people who have only ever heard "no" and prove that anything is possible.'
Inspired since childhood
Nikki's lifelong NHS journey has just taken her to a new challenge on an even bigger scale, as Deputy Director of Primary Care at NHS England. 'I think I was destined for the NHS, and Birmingham helped make it a reality. My parents met studying pharmacy, so as a baby I played (safely!) in a basket on the chemist counter while they helped the local community. It planted something in me, not just about health, but about human interaction. It's the perfect way for me to serve my community.'
World expertise on breath-holding to revolutionise radiotherapy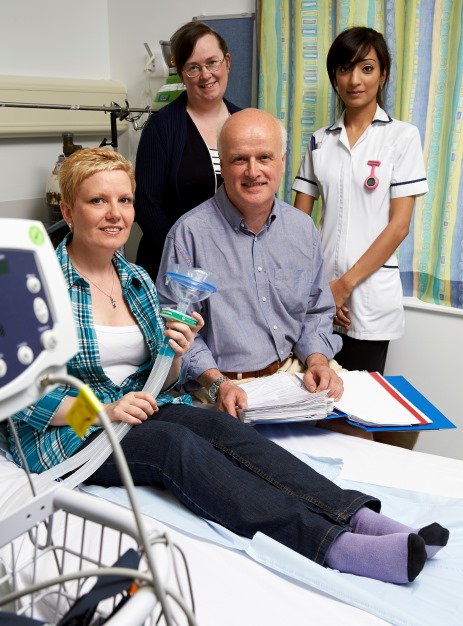 How long can you hold your breath? Few of us can manage longer than a minute, before we gasp for air.
In the School of Sport, Exercise and Rehabilitation Sciences (SportEx), the science behind breath-holding and its breakpoint has been the focus of fundamental research over the last 20 years and also a major interest to students, as a teaching aid to help understand basic physiology and with obvious applications to sport.
Recently, in collaboration with clinical colleagues, this world-class expertise is now being translated to the bedside to solve a major problem in radiotherapy, where X-rays (photons) are widely used to treat cancer. Most breast cancer patients, for instance, need to keep perfectly still for about two minutes of radiotherapy in each treatment session. But they still have to breathe and this respiratory motion means having to irradiate a moving target. So a margin of healthy tissue has to be irradiated to guarantee destruction of the tumour. It is damage to this healthy tissue that causes the short- and long-term side effects of
radiotherapy. Respiratory motion is a major problem for radiotherapy of all structures in the chest and abdomen (breast, oesophagus, lung, liver, kidney, pancreas, etc). A number of strategies are used to mitigate it with limited success.
More accurate radiotherapy
Dr Michael Parkes says: 'Being able to hit the cancerous tumour accurately is essential to avoid damage to other areas, including the heart muscle. Having a stable chest that we can target in one dose could be invaluable in protecting the surrounding tissue.'
In collaboration with the Queen Elizabeth Hospital Birmingham, Dr Parkes has developed a technique where healthy volunteers can hold their breath simply and safely for over five minutes. The QEHB Charity funded further work showing this can be easily achieved by patients with breast cancer.
Trials with patients

This revolutionary technique will next be trialled by patients with lung cancer, a patent application has been filed and the team is keen to collaborate further. For instance, this has a major application for treatment of patients with the exciting new technique of proton radiotherapy, which is now becoming available in the UK. This high-precision form of radiation therapy has greater ability to reduce doses to healthy tissues, but is even more sensitive to respiratory motion.
'Our goal is to help cancer patients get the best possible treatment with fewer negative side effects, less discomfort and a greater long-term quality of life.' Dr Michael Parkes is keen to hear from organisations and researchers about working together. Get in touch via alumnicommunications@contacts.bham.ac.uk
DID YOU KNOW? The University produces 120 physiotherapists each year through SportEx. Find out more about our undergraduate programmes and postgraduate programmes.
Engineering healthcare solutions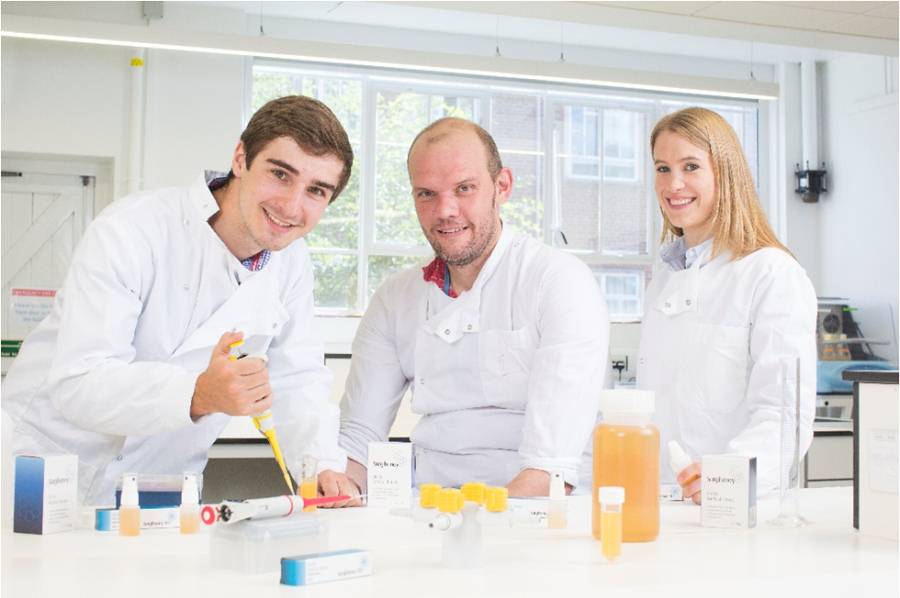 When damage goes beyond the body's own healing, innovative technologies and materials could help us get back to real quality of life.
Research in the College of Engineering and Physical Sciences has developed everything from materials that can replace bone, to new ways to detect brain injuries earlier. Now, two areas of research in the School of Chemical Engineering are using sweet natural substances – sugar and honey – to help us heal and protect us from infection after a traumatic injury.
Using the science of sugar to prevent scars
Liam Grover, Professor in Biomaterials Science, is developing a biomembrane dressing that, instead of simply shielding a burn from infection, actively delivers a key molecule that the skin can use to heal without scarring. Two out of three people who suffer burns experience problematic scarring that can affect the rest of their lives. Scars can restrict movement, cause discomfort and damage self-esteem, sometimes leading to social isolation.
Liam explains: 'The body contains a molecule called Decorin that gives damaged tissues the chance to heal normally without scarring. We can synthesise more of it, but we need to get the right amount to the injured skin as fast as possible. Traditional plastic dressings are designed to keep bacteria out, so they are too dense to deliver the healing Decorin.
'We are using molecules from sugar to create a gel that delivers the molecules like Decorin while limiting the chances of infection. This anti-scarring dressing can be freeze-dried and instantly activated using salt water, then applied before the skin starts producing scar tissue.
'We are so excited to see it in clinical trials right now and very proud to be creating something that could really change people's lives.' Find out more at www.birmingham.ac.uk/staff/profiles/chemicalengine...
A spray of honey
Dr Sophie Cox is taking inspiration from nature to fight antimicrobial resistance, which is set to be a bigger killer than cancer by 2050. The reactive oxygen released by honey could be the solution – if we can create an effective delivery system. Find out why alumni voted to support her research in our Old Joe article Sweet victory in research vote.