Eye drops could replace eye injections in a new treatment for sight loss.
A revolutionary new treatment for the leading cause of blindness in the developed world could start clinical trials in early 2019, following laboratory research at Birmingham.
Scientists led by biochemist Dr Felicity de Cogan from the Institute of Microbiology and Infection have invented a method of treating age-related macular degeneration (AMD) with a drug administered as eye drops.
About 200 million people worldwide will have AMD by 2020. The condition is currently treated with injections directly into the eye, which must be administered by medical professionals.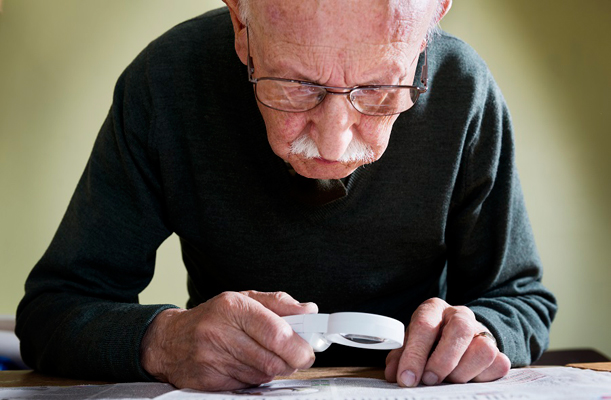 Results from laboratory tests so far show that the eye drops could have a similar therapeutic effect as the injected drug.
Dr de Cogan says: 'For several years, our team has focused on the challenge of delivering drugs to the back of the eye.
'From the outset, we realised that delivering drugs through eye drops would mean that patients can administer their treatment themselves, and this would be less costly, save time for patients and healthcare providers, and reduce the potential complications that can arise from injections.'
The scientists' pending patents for the eye drops are now with the US-based Macregen Inc, and a team of Birmingham researchers is working with the company to develop a novel range of therapies for AMD and other eye diseases.
The combined team is now accelerating proof of concept studies to confirm the validity of the therapeutic approach, with clinical trials to follow once these are completed.

---
New contact lens gets the green light
Researchers at the University have developed a contact lens that may help people with colour blindness simply by using a low cost dye.
While there are current products on the market such as colour filtering glasses to combat the disorder, they are expensive, bulky and incompatible with other glasses.
But a research team from the Department of Mechanical Engineering and the Healthcare Technologies Institute, led by Dr Haider Butt, used an inexpensive soft contact lens dyed with a non-toxic rhodamine derivative that enhanced the colour perception of people affected by red-green colour vision deficiency.
The team are also set to begin human clinical trials on a similar process to correct purple-blue colour blindness, and bringing together a number of dyes to make lenses perform for both red-green and purple-blue colour blindness simultaneously.