​From the age of 13, Gareth Neame OBE (BA Drama and English, 1988) knew he wanted to be a television drama producer.​
Now he passionately describes his 30-year career working in television, coming up with the idea for, and executive producing, the international sensation Downton Abbey.

Gareth says: 'I chose to study at Birmingham because I knew it would be the perfect course for my eventual career. There is such a literary element to my job in editing scripts and selecting material, and brainstorming with writers. I forget the number of times that I have encountered a text or wrestled with a point of drama and realised that I studied that at University.'
Within months of graduating, Gareth was working in TV drama at the BBC in Birmingham at the Pebble Mill studio, also in Edgbaston.
He then worked his way up from the floor into development and producing, becoming the BBC's Head of Independent Drama in 2000, producing groundbreaking shows at the time such as Spooks, Hustle, State of Play and New Tricks. He has run his own company since 2004.
'I am responsible for a production from the inception until the final stages of post-production and marketing. Editing is one of my favourite parts of the process, where you see the final product coming together.'
Discovering Downton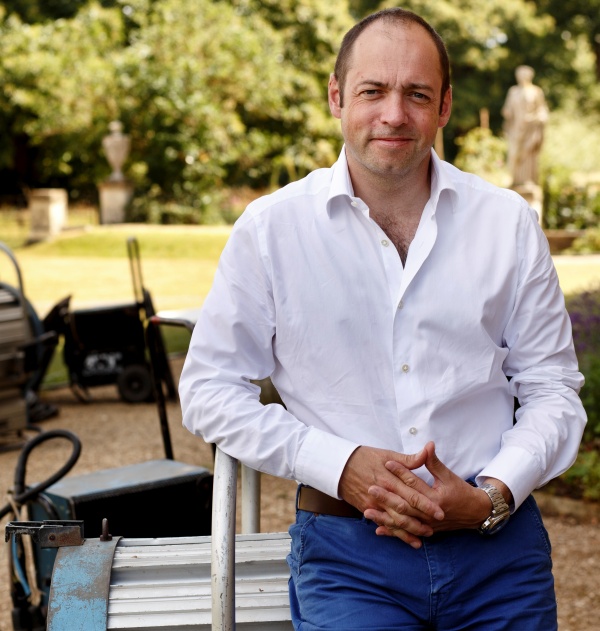 'I loved producing every hour of Downton Abbey and although the TV series ended in 2015, there is not a working day in the last decade where I haven't had something to do with the show.
'It may surprise people to know that it is the producers who often pitch ideas to the writers. The idea for Downton had probably been percolating within me for some years, but one day I came across an old episode of Upstairs, Downstairs. I was well aware what a perennial favourite this genre had been, but I thought if at the age of 40 I was too young to have remembered the show, there must be an entire generation of people who had never seen it. But I knew the subject matter (in the right hands) could be extremely popular.
'I was a big fan of Julian Fellowes' writing from novels and film, but he had actually never created a television show before. I said to him: "Why don't we take the territory you revealed to the world in Gosford Park but instead create a new episodic television show?" A few weeks later I had an email from Julian describing most of the eventual characters in the show. I am certain I unlocked something in him that had been there for years.' The show was viewed by millions of people and shown in every territory on the planet, becoming Britain's most successful scripted television export and the most-nominated non-US show in Emmy history.
Adds Gareth: 'You do this job to entertain people and when you find out you are delighting millions of people across the globe, and that all of those different people, with their different languages and cultures, can still relate to it... that is incredible.'
Gareth thinks the show's success is down to a combination of the elements of romance, family and comedy.
'Also, it is quintessentially British – and that really travels – there is a real appetite for our stories and settings. As a British producer I am constantly thinking what can I do that is unique to us. These are very modern stories told in contemporary ways but they happen to be set 90 years ago. Of course it is all dependent on the wonderfully written scripts and how exquisitely the characters are played.'
What's next? Gareth's current shows are The Last Kingdom (Netflix), Jamestown (Sky) and Lucky Man (Sky) and the highly anticipated Downton Abbey film is due out next year. He also wouldn't rule out returning to study at some stage.
He says: 'Over the last couple of years I started to turn my attention back to study. I'm not sure if I will get the time or opportunity but it is something that interests me.'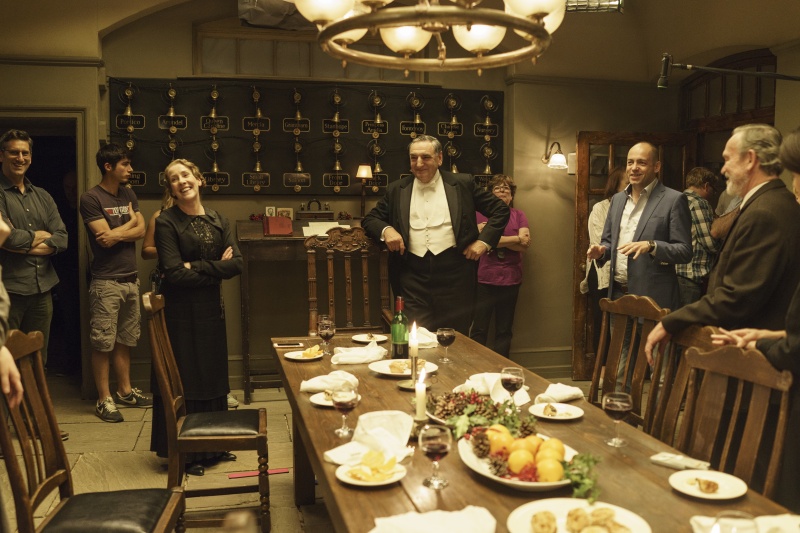 Did you know?

Downton Abbey went on to win 15 Emmys, 3 Golden Globes, a special BAFTA award and even a Guinness world record for most critically acclaimed TV Show
Gareth is the fourth generation of a remarkable dynasty that has made a significant contribution to film and television, beginning with his great-grandparents who were pioneer film-makers
Gareth is also preparing new shows with Julian Fellowes and has a slate of other projects in development
Birmingham connection

He directed Tamsin Greig (BA Drama and Theatre Arts, 1988) in a play while they were both undergraduates in the Drama department
He was a contemporary of Lee Morris (BA Drama and Theatre Arts, 1986) and went on to work with him on Any Human Heart
Jed Mercurio (MBChB Medicine, 1991) studied at Birmingham around the same time but their paths did not cross. They met later and have since collaborated on Mercurio's highly regarded series Bodies
Competition Time
To win a Season 1, Episode 1 script cover signed by Gareth and the cast, just answer this question: Name one of the television shows Gareth is currently working on. Enter the competition.
Competition closes: 31 January 2019.