​Many alumni hold fond memories of their academic teachers here at Birmingham. The trio of stories below highlights professors who have made a lasting impact.​
Terrific Teachers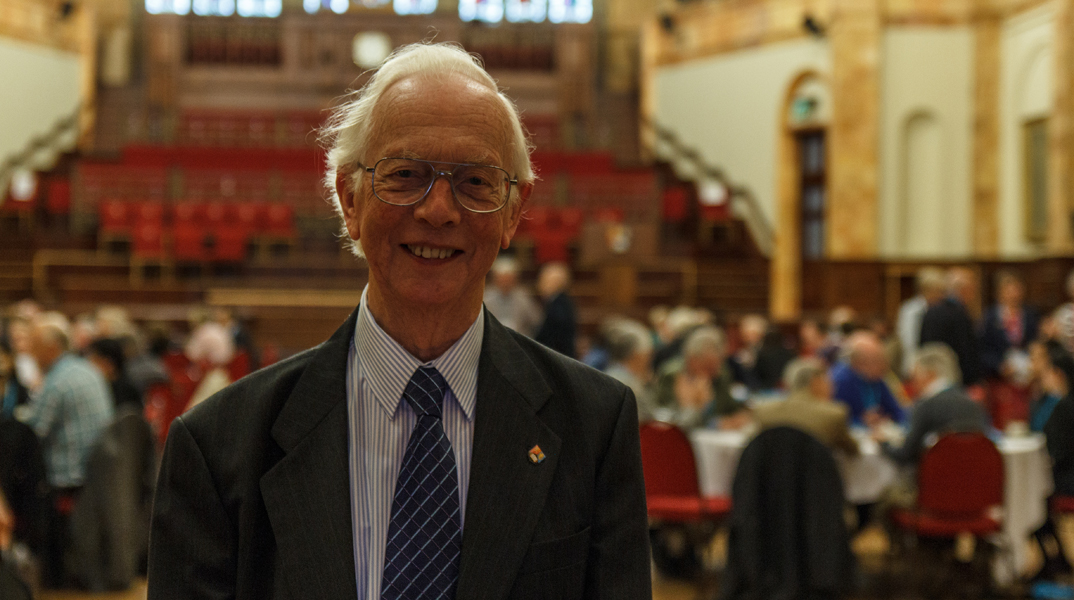 Recognising Joe
Professor Joe Biddlestone (BSc Chemical Engineering, 1958; PhD Chemical Engineering, 1961) has made a huge impact on the University since he arrived as an undergraduate more than 60 years ago. At our Alumni Reunion on 30 September, Joe's contribution to campus was recognised with the main lecture theatre in Chemical Engineering being renamed in his honour. Joe says: 'I was genuinely surprised and honoured to discover that a lecture theatre in which I spent so much of my working career was to be named after me. Thank you very much.' Joe has worked in various departmental and leadership roles, is a Birmingham stalwart and an Emeritus Professor. He has made a huge difference to the lives of the students he has taught and this new space will recognise that for years to come.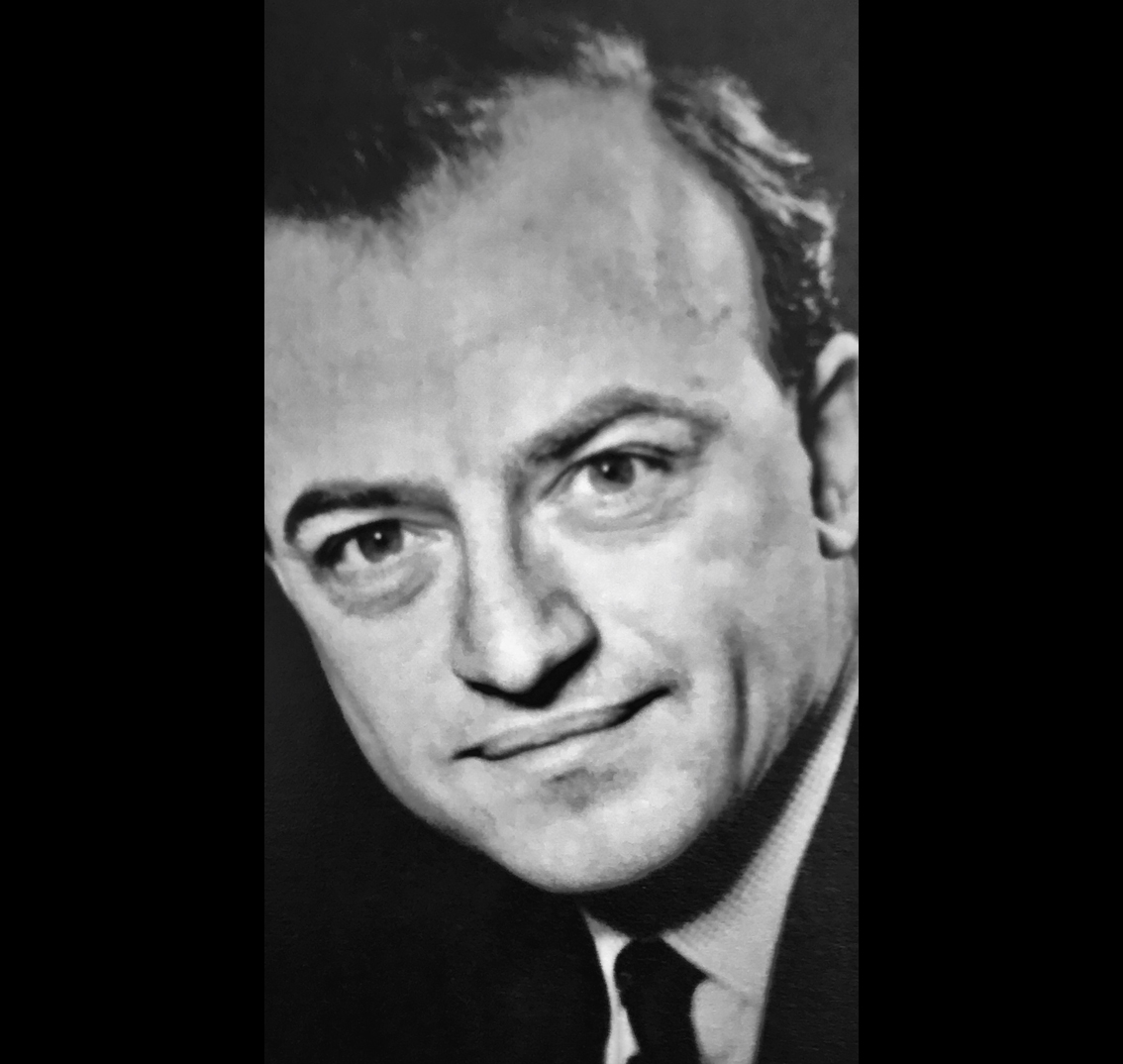 Remembering Professor Freddie Bakhtar
Professor Farhang Bakhtar (1929–2015), affectionately known as Freddie to many staff, students and alumni, first came to the department of Mechanical Engineering in 1949. He spent most of his life at the University, first as a student and then as part of the faculty. Birmingham became like home to Freddie. Over the years he touched many lives as a compassionate and humorous teacher, mentor, and colleague. To remember Freddie, his cousin Kay Bakhtar (BSc Civil Engineering, 1959) has founded the Professor Bakhtar Memorial Prize in Mechanical Engineering. Funded entirely by donations in Freddie's memory, the inaugural prize was awarded this year to the highest performing student in Thermodynamics. The inaugural prize was awarded to Weifan Song (Second Year, BSc Mechanical Engineering).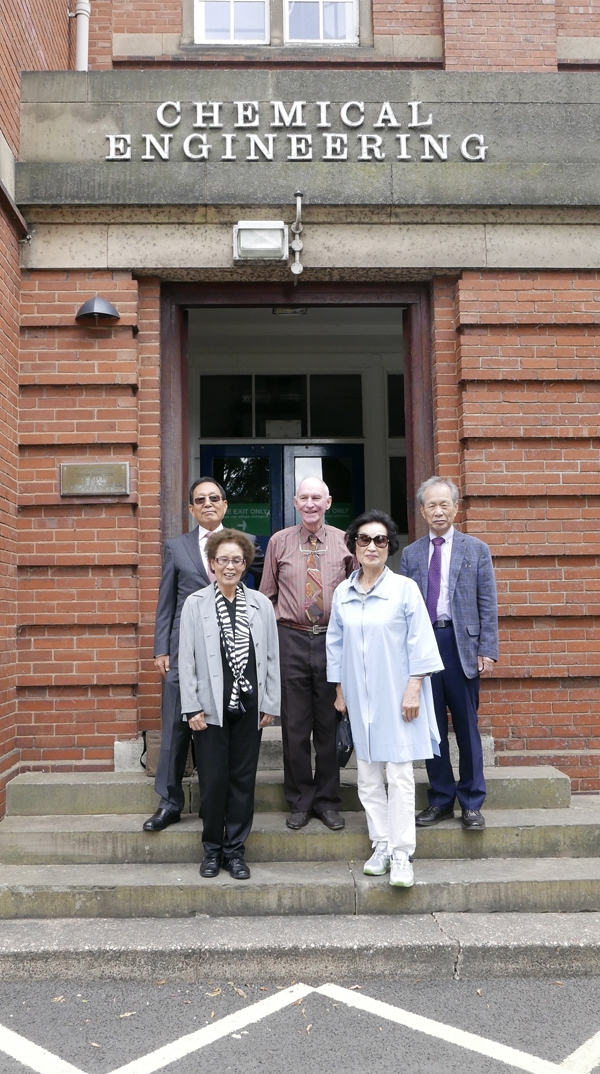 Alumnus Honours Tutor
Byung Won Park (BSc Chemical Engineering, 1971) remembers his time at Birmingham fondly and the impact Dr David Lihou (PhD Chemical Engineering, 1963; BSc Chemical Engineering, 1960), a former lecturer in Chemical Engineering made on him.
Mr Park has chosen to honour Dr Lihou by making a substantial and generous donation towards the new Collaborative Teaching Laboratory, which is currently under construction.
'I will always appreciate what Professor Lihou did for me,' he says. 'He tutored and guided me, but most importantly he helped me to grow my confidence. One memory that sticks with me is being invited on a weekend canoeing trip which meant a lot as I was far from home. I feel very fortunate and proud to be able to recognise him in this way.'
Mr Park is the founder of Modern Testing Laboratories, with 17 worldwide locations and with over 1,000 employees. He has been in the consumer products quality control industry for over 40 years and attributes his success to his engineering education at Birmingham.
Mr Park returned to campus this summer for a reunion with his friends of more than 50 years, who he met while studying in Birmingham. The group also had a very special reunion with Dr Lihou, who says:
'I really enjoyed teaching and helping students to succeed. It was such a surprise to be honoured in this way and was so nice to see Byung again. '
Picture caption: (Note: Photo of the group outside the Chemical Engineering building) Byung Park, Dr David Lihou, Dr Youn Lee (PhD Chemical Engineering, 1969) and his wife and Mrs Joungsook Oh (widow of Dr Saewoong Oh (PhD Physics, 1969)
We'd love to hear your memories of your favourite professors at Birmingham. Email alumnicommunications @contacts.bham.ac.uk to share your story