A new scheme to get more women active saw more than 300 students attend a special launch event at the new Sport & Fitness building this summer.
After receiving £25,000 from Sport England as part of the national This Girl Can campaign, the This Brum Girl Can 'Night In' event offered more than 20 classes and activities to take part in. A cool-down corner promoted ways to improve mental health through physical activity.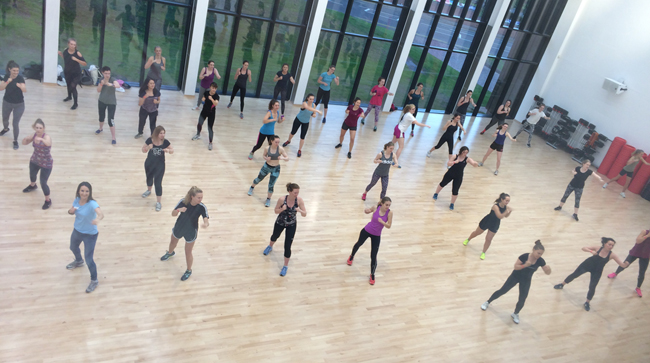 Feedback was extremely positive, as Nicola Kenton (MSci Geography, 2017) explains: 'The instructors in all of the sessions were so body positive. They didn't force you to do anything but at the same time were motivating you to try something new and push yourself as far as you could.
'The atmosphere in the classes was great and the studio where they took place was full for every single one. There were many red faces and the burn was felt but it didn't matter because we were all doing it together!'
A further ten free This Girl Can sessions have been running since the start of the current academic year.