More green-fingered citizens of Hong Kong are growing their own herbs and vegetables thanks to inspiration from University alumnus Mawin Cheung (MBA Strategy and Procurement Management, 1987).
Picture Hong Kong in your mind and you'll likely think of a bustling metropolis; a centre of modern architecture with more high-rise apartments than any other city in the world. You're unlikely to think of vegetable plots on those same apartment rooftops.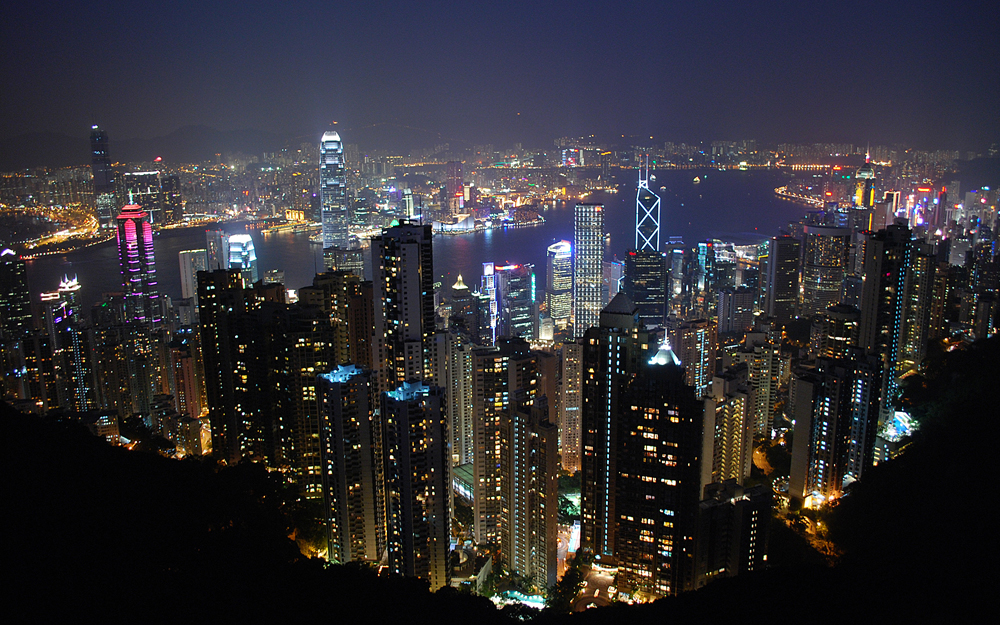 But those patches of green are becoming increasingly common among the urban landscape as more of the local population turn to organic farming in pursuit of a more healthy and balanced lifestyle.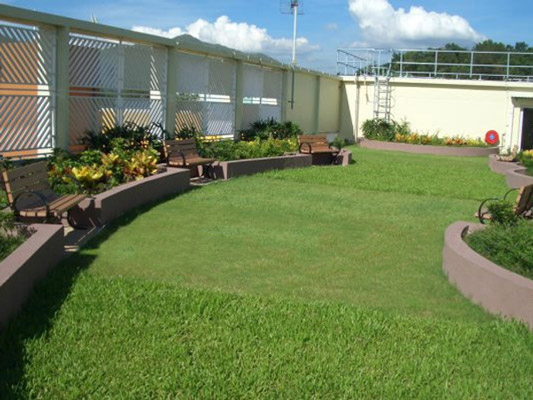 Former bank executive Mawin Cheung turned promoter of organic gardening in 2012 when he left his job to start Easy Organic Farming, a company that helps organisations and households establish portable organic gardens.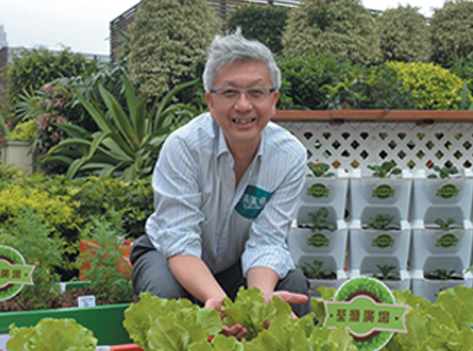 He was first inspired to change career path when he and his wife began growing their own vegetables and enjoyed the process so much, he thought others would as well.
'Mobile farming has become very popular among the city population, as gardening offers a great form of stress relief.'
'I want to enable communities in Hong Kong and beyond to have an opportunity to learn more about organic farming and to inspire people to grow their own healthy foods, even when living and working in the city," he says.
'Many think that farming is difficult, but it can be easy with the right set-up and knowledge of organic farming techniques. We provide a platform for urban people to enjoy the contentment of cultivation by offering a wide range of products, which are fun and simple to use.
'Mobile farming has become very popular among the city population, as gardening offers a great form of stress relief.'
Customers plant beans, vegetables or herbs on balconies, rooftops and backyards with the use of small 'mobile fields', and also can take part in farming and healthy eating courses from the company's 'Green Academy'. Classes on organic growing techniques can include crop rotation and regular fallowing to conserve soil.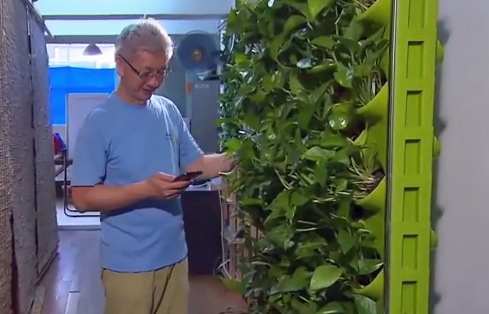 While Easy Organic Farming began by offering advice and products to individual consumers and expanded to provide farming and healthy eating courses to community residents, local schools and employers, it quickly began to find custom from larger businesses as well.
Professional farming teams are now working with businesses and major hotels in Hong Kong and Macau to deliver training programmes to their staff and help them to create their own small farms on the roofs and walls.
Mawin adds: 'Not only does this provide a great engagement activity for staff, but businesses are seeing the added benefits of general staff well-being, health improvements - particularly mental health - and carbon minimisation and energy reduction.'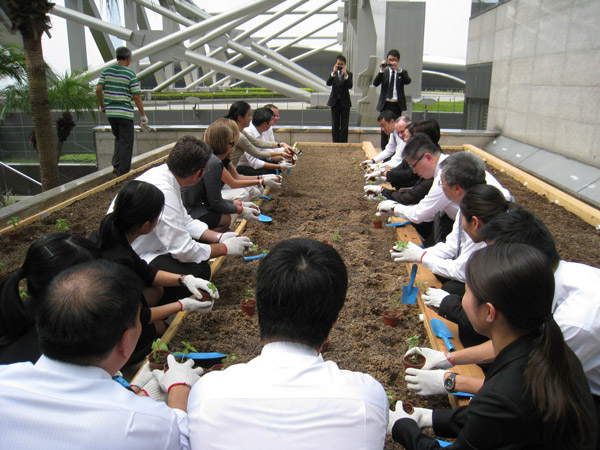 His clients now range from schools to corporations such as JP Morgan, which had his organic container gardens installed at the podium outside their offices in Sha Tin so staff could work on their herbs and plants.
As the business has gone from strength to strength, Mawin and his team have also grown passionate about food safety, the practices that preserve quality and prevent food-borne illness, as have their customers. Accordingly the company has moved to develop its delivery of 'Delicious Food Safety', and he is still ambitious to expand the organisation further.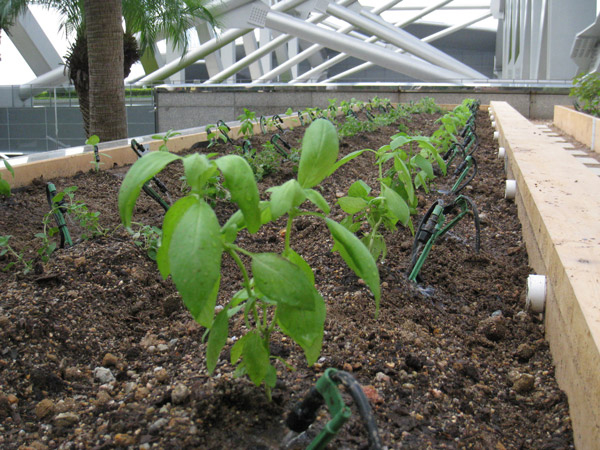 Mawin's status as a pioneer in sustainable development has seen him take the lead in other sustainable environmental solutions. He is Vice Chairman of the Green Technology Consortium, whose education centre is home to Hong Kong's largest food processing centre, powered by solar energy to provide a zero-carbon, self-sustainable farming system.
And the Consortium also helps hotels in Macau to recycle their food waste, as well as offer an on-site organic farming service that transports the fertilisers to organic farms in mainland China.