What makes you really happy? Every year, the University explores how we can achieve happiness – both as individuals and nations. This year Eve Pollard OBE - journalist, presenter, broadcaster and one of the first female editors of a national newspaper in the UK - shared the tips she has developed from her own life and interviewing others.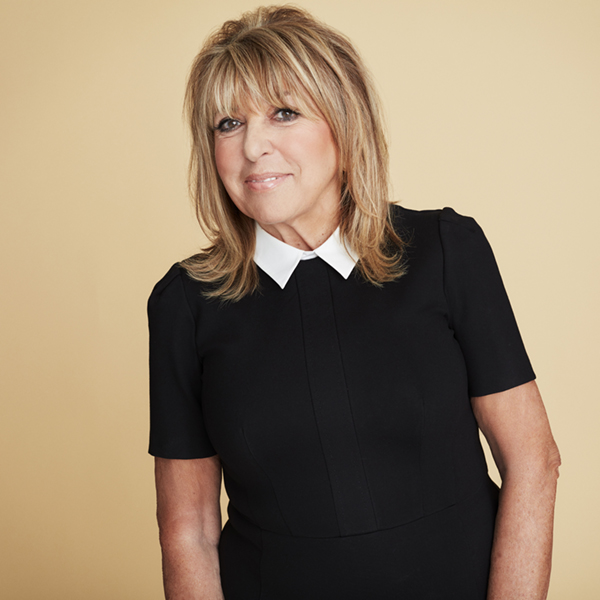 1: Seek happiness in yourself
'Don't rely on others for your happiness. Do you always involve someone you know for happiness to happen? Your partner, a friend, a parent, a child? Are you waiting to feel their approval or joy before you can feel it yourself?'
2: Repeat the things you enjoy
'To achieve happiness, I decided that I stood the best chance if I was to do the things I enjoyed, often. When I was young, trying something new or different was exciting. But over the years I've learned that that high wire effect doesn't bring me joy. Repetition works.'
3: Brunch
'I've enjoyed so many evenings entertaining guests, but I never felt really happy until the last person left. I've discovered the solution; brunch. You don't have to cook much, your guests are gone by lunchtime and no one gets drunk. It's a meal that makes me happy – no one can judge you on it and very little can spoil it.'
4: Give something back
'Giving something back means you get something back – happiness. I work with a medical charity, the Wellbeing of Women, that finances research on women's health and we've given money to this University for research. It means a lot to me.'
5: Say it out loud
'We have all had times in our lives when we think we will never be happy again – and then something wonderful happens and we are. When we've had a nice time, we should say it out loud, instead of just taking it for granted. The hard times are etched in our memories, but we can make an effort to make the good times memorable too.'
Watch Eve's happiness lecture in full on the University Facebook page.
Exploring happiness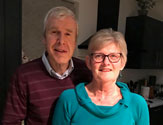 The Baggs Memorial Happiness Lecture is made possible thanks to a generous gift by alumnus Thomas Baggs in his will. His years as a wartime journalist focused him on the importance of happiness – what it is and how we can create it. The annual lecture has been delivered by guests from David Attenborough to Benjamin Zephaniah.
Andy Clifford, Thomas Baggs' great-nephew (pictured with wife Moira), says: 'My father, mother and myself attended the first of the Baggs Lectures, with my wife Moira joining us after the first two. In all I think I have only missed about three of them. We've enjoyed all of them and the different approaches the eminent speakers have adopted to address the subject.'