​From providing practical experience to discovering a potential career path or building networks, internships are an important part of the University experience. In turn, employers benefit from interns who can bring fresh new ideas to the business.
The College of Arts and Law Careers Network offer both the Experience Heritage and Experience Arts internship schemes which allow students the chance to get hands on experience in heritage and arts organisations across the West Midlands. Students are paid for their hard work and our alumni volunteers have helped to make some of them possible.

​Current Geology and Physical Geography third year student Kerys Meredew worked as the Education Intern at Lapworth Museum.
She says: 'During my internship I have been supporting family activities at the museum, and putting together loan boxes for schools to take out the collections to inspire their students. Before this, I had no idea what I wanted to do - now I know I could go into museum work with collections or education, as I have gained a lot of useful experience.'​

Thank you to all of our alumni who are making a big difference to current students through internships.
If your company can provide an internship to a University of Birmingham student get in touch and read about our 10,000 lives appeal aiming to provide life-changing opportunities, including internships, for 10,000 young people. ​
The impact of internships
Discover how both students and employers have benefited from other arts-based internships.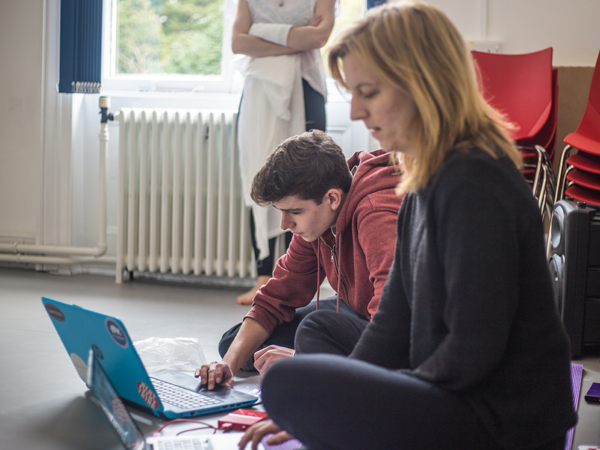 Lynnebec, a movement based theatre company
Elliot Mitchell, (Second Year, Drama and Theatre Arts) Intern Production Stage Manager: 'By being chosen to undertake an internship position with LYNNEBEC as a Stage Manager it has given me more experience in an area of Stage Management I have only a little experience in.

'Being able to see how it works in an industry setting has been so helpful for me to carry this on as a career. It has also been amazing fun and LYNNEBEC are so supportive and fun!'
Photo credit: Emma Jones (Instagram @emwajones)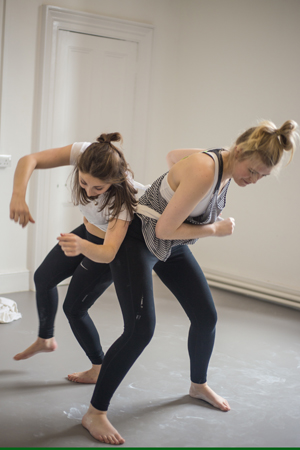 Lynnebec, a movement based theatre company
Jessica Barber (BA Drama and Theatre Arts, 2016) and Catherine Butler (BA Drama and Theatre Arts, 2016) Co- Directors of LYNNEBEC and Freelance Cultural Producers
'As Drama and Theatre Arts graduates of the University of Birmingham, we understand the importance of interning and volunteering as students to help develop and progress a career in the arts.

'With the help of the College of Arts & Law Careers Network, we are so pleased to be able to give a paid opportunity to students to help give an insight into the arts sector and add something unique to student CVs.

'It has been a pleasure having Elliot on board team LYNNEBEC as Production Stage Manager. His professionalism and dedication to the company has not gone unnoticed and has made a huge difference to the process of theatre making. We hope that we can work with Elliot again in the future!'
Photo credit: Emma Jones (Instagram @emwajones) Find out more about Lynnebec on their Twitter account @LYNNEBEC2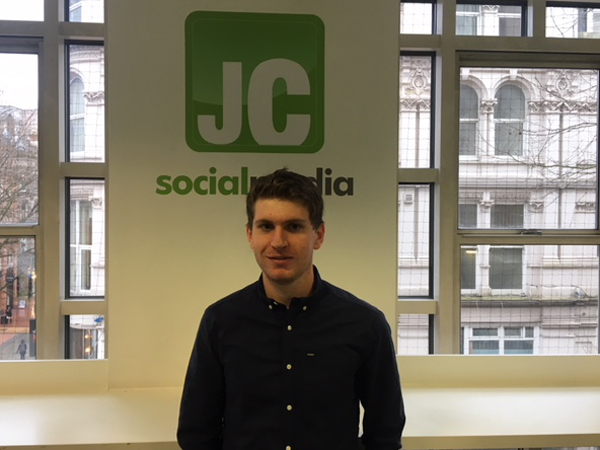 JC Social Media, a creative and strategic social media agency
Joe Connors (Second Year, History): 'My first few weeks at JC Social Media have been very enjoyable and I have learnt a lot in a short space of time. This experience will be invaluable to me when I leave university and I am grateful for the support the Experience Arts Internship has offered me.'
Emily Allen, General Manager: 'Having an intern in the office one day a week really helps the team to do even more for all our clients, adding value and going the extra mile to help them reach their goals. We're always happy to have young, bright, talented individuals in our office, so the internship programme is great for us!'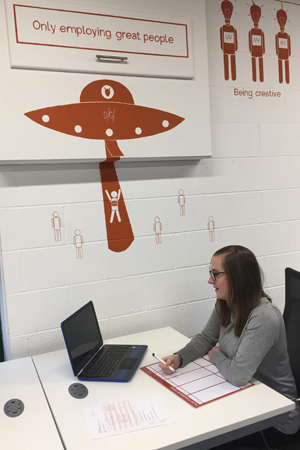 Digital Glue, a creative communications and design agency
Emily Hill (Third Year, History): 'There is a really strong team atmosphere here, everyone works together and is really supportive. At the moment I have two main responsibilities, preparing for their main charity event of the year and looking after marketing for one of their clients.

'It has been such a great experience because I speak to the client as well so I enjoy having that interaction. I found out about marketing as a career choice through the University career talks so that got me interested in it... I haven't had much marketing experience in the past so this is great. I feel like I have learnt so much already.'
Ciara Tomlinson, Junior Account Manager, (BA English, 2016): 'From day one Emily has interacted with real clients, she has been on the phone and has been given that responsibility of communication. Emily really stood out in her interview because she was really well prepared and came in with a plan, which really impressed us.'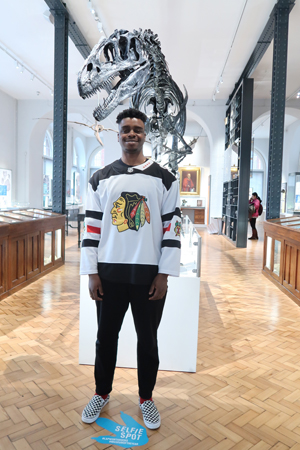 Lapworth Museum of Geology
Seunfunmi Tinubu, (Third Year, Law) – Marketing Intern at the Lapworth Museum
'I'm graduating in a few months with a degree in law. In contrast to my previous work experience in law, here I've been able to use my creativity.

'The staff are very supportive and I like being able to raise awareness of the museum amongst a new audience. Because I'm not from a science background, I've been able to see the museum from a different point of view.

'I feel I have a choice now between going into law or finding a marketing role when I graduate in a few months' time.'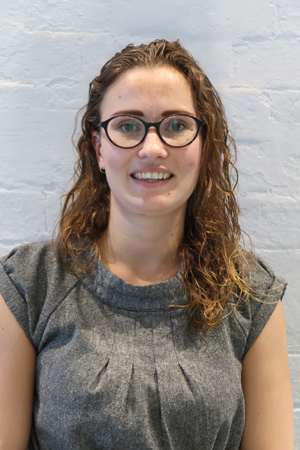 Lapworth Museum of Geology
Anna Chrystal (BSc Geography and Geology, 2013) Learning and Community Development Officer, Lapworth
'It's really fantastic to see undergraduate students getting involved with projects such as these on campus. It's equally refreshing to see Earth Sciences undergraduates not only keen to increase their subject knowledge, but also to see students from other disciplines actively engaging with the museum.

'Both Seunfunmi and our other intern Kerys have settled into their role and are developing some fantastic and innovative ideas relating to the Museums Marketing and Educational Programmes.'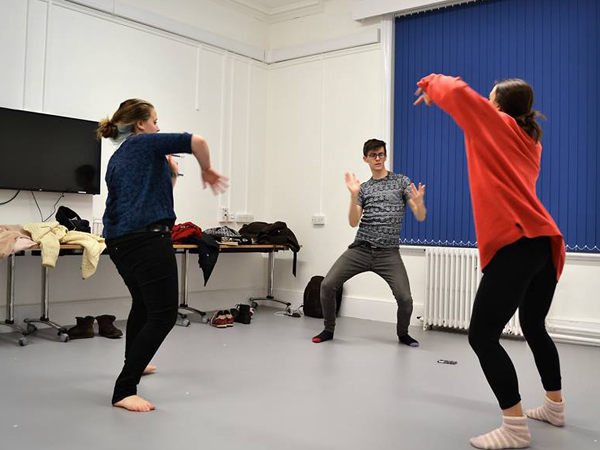 Blancmontage Theatre Company
Jack Davies, Third Year Drama and Theatre Arts Student

'The opportunity to work within an emerging theatre group such as Blancmontage has been really exciting, and has given me a insight directly into the field of work I wish to explore post-graduation. This internship scheme has already allowed me to develop skills in theatre production beyond the scope of university education.'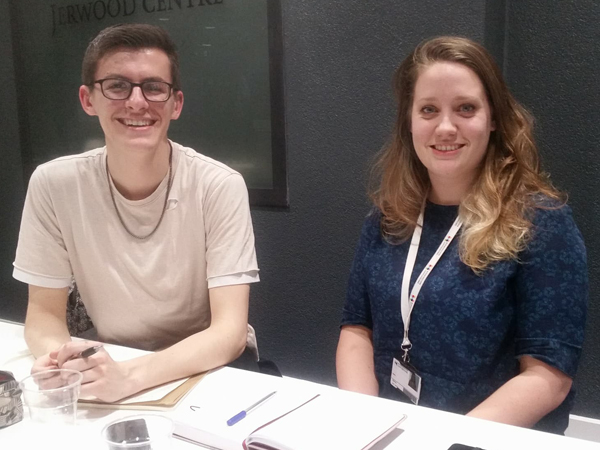 Blancmontage Theatre Company
Marlien van Liempt, Director (MRes Directing, 2017)

'Jack's contribution to the rehearsal process has been invaluable. He has been researching performance opportunities, making schedules, and working alongside our producer on funding applications and publicity.

'More importantly, he has been at the centre of the artistic process and helping us devise our new performance.'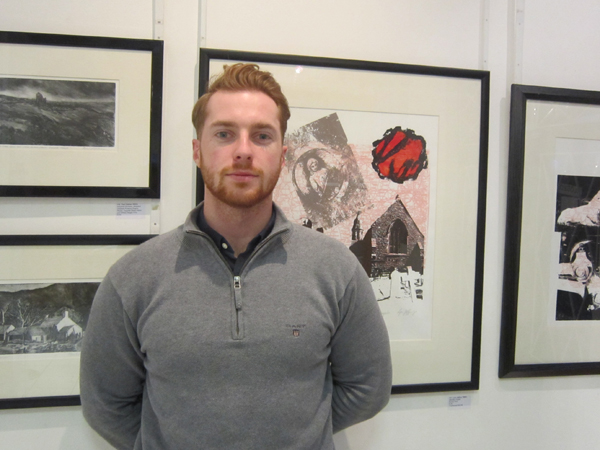 RBSA, Royal Birmingham Society of Artists
Thomas Taylor, MA Antiquity Student (Byzantine Studies) RBSA Marketing Intern 'Working at the RBSA has been an absolute joy, and I have been very fortunate to be able to assist with such an incredible gallery.

'I thoroughly enjoyed being able to work in a professional environment with deadlines and expectations to hit. It was also interesting and gratifying to be able to see how some of the ideas I had brought in were able to be implemented and had a positive impact for the RBSA.

'My most enjoyable moment had to be the publication of my first article and the incredible feedback it got from the artist who I reported on.'

Natalie Osborne, Learning and Engagement Manager, RBSA (BA History of Art, 2008) 'The RBSA Gallery is very pleased to be hosting an intern. As a charity without core funding, we rely on the contributions of volunteers. Hosting motivated and talented student volunteers, such as Thomas (pictured), provides extra skills, fresh perspectives, and new ideas.

'Thomas will be helping us develop our social media accounts and use of film online, which will help improve our engagement with local student audiences and online audiences in general. The suggestions Thomas has made in the early stages of his placement have already proved useful and will be of great support to our small team of staff.

'Overall, we would highly recommend the internship scheme to other organisations. It is administered very efficiently by the University and the flexible format makes it easier to manage when resources - such as staff time to supervise - are limited.'