Seeing the future
Darren Ryemill's successful career in business has been built on staying ahead of the curve. The Alumnus of the Year outlines the next big step in IT and how it will affect workers.
​Ask Darren Ryemill (BEng & BCom Manufacturing Engineering and Commerce, 1999) what the future holds in IT and recruitment and the Alumnus of the Year is unequivocal – Artificial Intelligence is coming.
The founder and CEO of Opus Recruitment Solutions has always emphasised the need to keep abreast of upcoming trends in the market and he does so by maintaining strong networks and contacts with industry leaders.
He says: 'Artificial Intelligence is absolutely flying and AI computers are doing incredibly clever things.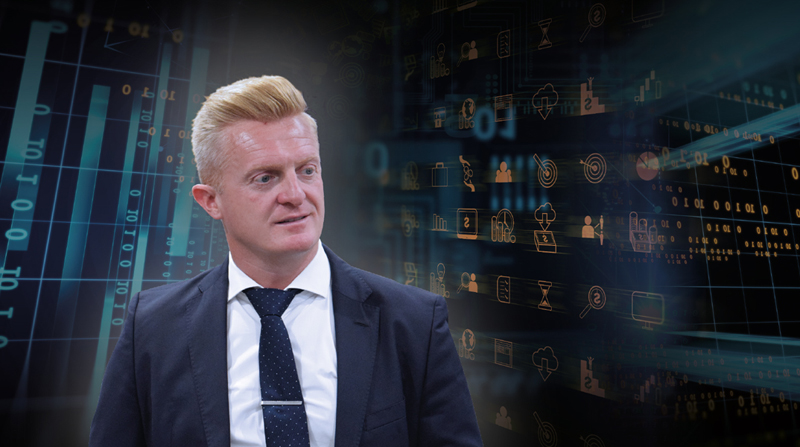 'Anything currently being done by a human being relating to IQ will eventually be phased out, whether that happens over the next 20 or 100 years. We can replicate IQ through robots and computers: anything can be modelled better and with more accuracy by a computer than probably even the human brain.
'Where people survive and add value that a computer simply cannot is through EQ – emotional intelligence. People will still be the puppet-masters as long as they can make sure their EQ skills are enhanced and developed. Ultimately, people will still be behind every decision made by a machine.'
'Artificial Intelligence is absolutely flying and AI computers are doing incredibly clever things.'
Since founding Opus nine years ago, Darren has seen the business grow incredibly quickly. Turnover for 2017 is projected to exceed £100 million and with international offices in New York, Sydney and Amsterdam, he has ambitious plans to establish Opus as 'the world's leading strategic talent consultancy'.
This success means he has a number of business awards on his mantelpiece but in his words: 'This is the one that's hit me the most. 'To think I've gone to the same institution as heads of state, Nobel Prize winners, lawyers, surgeons and athletes is humbling enough. I was really taken aback when I was named alumnus of the year, and very, very proud.
'My time at University was all about friends I made. I was skiing earlier this year with two people I met here, so that's how I remember Birmingham – being around great people and making lifelong friendships.'
Comments
You must be logged in to post a comment