As world leaders gather for the UN's climate change conference COP26 in Glasgow, amid calls for urgent action to address the climate emergency, the University is using our research expertise, global partnerships, and passionate alumni, staff and students to bring about positive change.
A quiet green revolution is taking place across the University, driven by increased awareness of sustainability and inequality, plus support for the UN's Sustainable Development Goals. Professor Laura Green OBE, Pro-Vice-Chancellor and Head of College of Life and Environmental Sciences, explains: 'Our commitment to society and the environment goes hand-in-hand, and we are increasingly delivering sustainability through our research, student experience, and plans for innovative campus management and development.'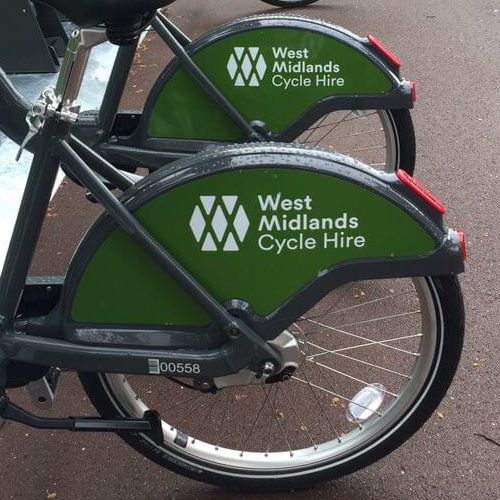 Campus Transport Revolution
The popularity of sustainable travel to and around campus has grown, boosted by scooter hire, discounted public transport and the redevelopment of University Station. The launch of the city's Clean Air Zone, which charges the most polluting vehicles, has been an added incentive. 10% choose to cycle, boosted by the launch of WM Cycle Hire allowing short trip rentals from nine docking stations across campus. Phillip Ellis (LLB Law, 2009), Co-Founder and CEO of Beryl who provided the on-bike technology including the GPS tracking and dashboards for the scheme, says: 'I'm really excited that our innovative technology is supporting sustainable transport at the University.'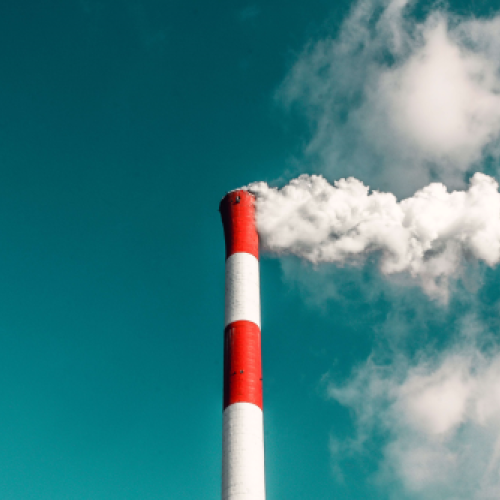 Decarbonising heat
Heat is the largest single source of UK carbon emissions. The University and the Confederation of British Industry, through a Heat Commission, have called on the Government to lead the development and implementation of a national heat decarbonisation strategy. The commission recommends establishing an impartial organisation to decarbonise transport, reduce industrial emissions, decentralise electricity supplies, support local energy plans devised by local authorities and more. Chancellor of the University of Birmingham, CBI President and Heat Commission Chair Lord Karan Bilimoria, says: 'Progress towards the UK's net zero emission target is doomed to fail if we don't address the urgent need to decarbonise heat in our homes and buildings.'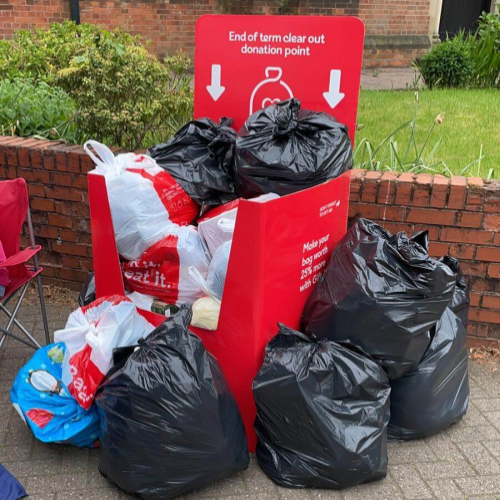 The Guild goes green
Students are passionate advocates of everything green, and supported by the Guild, a range of schemes and societies are making a real difference. The Community Wardens work to make Selly Oak a safer, cleaner and greener place to live. This includes litter picks, canal clear ups, and the hugely popular 'Junkbusters' scheme. Junkbusters collects unwanted household items for the British Heart Foundation each year as students move out, and has raised over £135,000 since it began ten years ago. Other student-led societies to support biodiversity and waste reduction include Plastic Free UoB, UoB Conservation, Grow with Joe vegetable patch in the Green Heart and Birmingham Hedgehog Friendly Campus.
University of Birmingham and COP26
Academics, students and partners have contributed to a major collection of climate change themed articles tying in with the COP26 themes, which are available to read now. The students were all winners of a climate change writing competition with the first prize awarded to a compelling article entitled 'The Impact of Militaries on Climate Change'.
Starting local
The University aims to reach direct use net zero carbon by 2035, reducing use of energy by running our campuses more sustainably and investing in carbon positive activities such as increasing our green spaces. Areas such as the Green Heart on our beautiful campus in Birmingham feature pedestrian, cycle and running routes, and are regularly surveyed to find ways to improve their biodiversity. New buildings including the Engineering building and our new campus in Dubai have been built based on sustainable practices and are highly energy efficient with their own sustainability strategy.
Helping businesses go greener
Key initiatives are helping businesses with the tools, knowledge and resources they need to fulfil their green potential. The University's Lloyds Centre for Responsible Business helps transform business-as-usual thinking, examines how we can harness digital technologies sustainably and much more. The Birmingham Energy Institute at the University has partnered with HSBC UK through the Tyseley Energy Park to offer integrated support, from office and workshop space to energy expertise, to drive growth amongst low-carbon energy businesses. The Institute has also helped over 100 SMEs adopt new technology and overcome energy-related challenges, generating a net income of almost £25 million for the regional economy.
Green research
The Exchange is showcasing three major green research projects, which are examining how trees will react to an increase in CO2 through our philanthropically-funded Birmingham Institute of Forest Research, and demonstrating how hydrogen can power cleaner trains. You can find out more about our latest wide ranging global sustainability research by visiting the University website.
Nurturing the next generation
The next step is embedding and addressing sustainability in all of our education programmes, to make sure our students can be knowledgeable practitioners and advocates for change. The Green Impact initiative allows staff and students to influence environmental practices on campus, from flexible working to reducing our carbon footprint. As Professor Green concludes: 'Our strength is in our people – ground-breaking researchers, innovative staff pushing for positive sustainable changes, and our graduates who are contributing to a more sustainable future.'