When the Barber's youngest daughter Poppy graduated this summer, that made six Birmingham graduates in one family. We couldn't resist meeting them…
Phil and Kathryn Barber came back to campus with their son, Luke, and twin daughters, Livvy and Abby, to celebrate Poppy's graduation - and even joined her in wearing graduation robes.
Here's their Birmingham story in pictures…
Two generations of graduates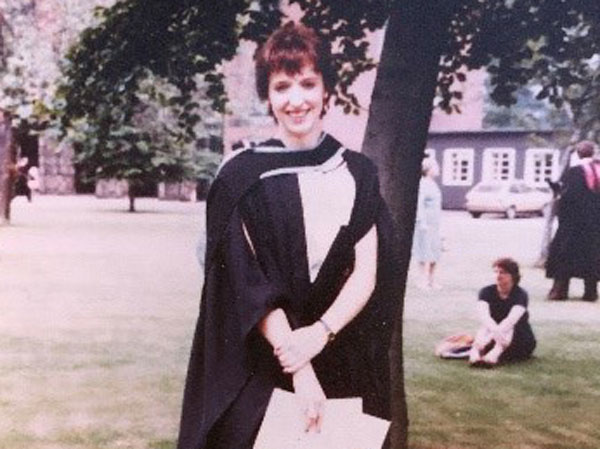 How it all started: Mum and Dad
Philip (BA English and Drama, 1982) and Kathryn Barber (BA French Language and Literature, 1981) (née Houghton) met when they were both students at Birmingham University. 'It was love at first sight for Kathryn,' Phil jokes. Here's Kathryn on her graduation day.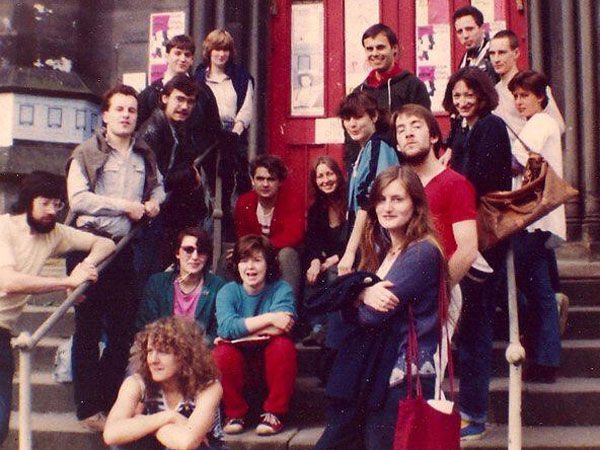 Starring role for Dad
During his time at Birmingham, Phil was a keen actor and appeared in many University plays. He performed alongside Simon Le Bon, lead singer of Duran Duran, in a performance at the Edinburgh Fringe Festival!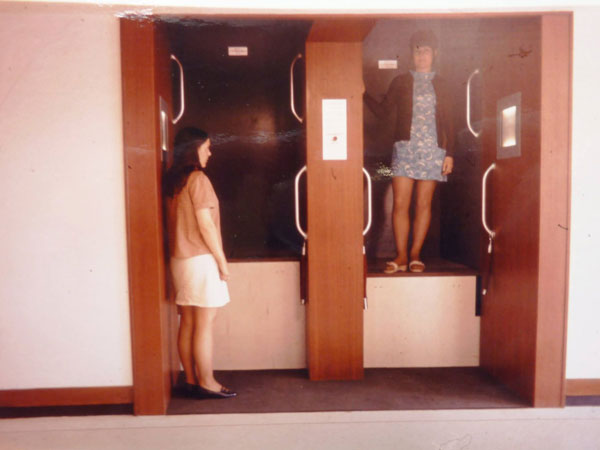 Paternoster power for the parents
Both Phil and Kathryn remember riding the paternoster which used to be at the back of the old library. The lift consisted of a series of linked compartments moving continuously on an endless belt. It was removed in the early 1990s, but many visiting alumni ask if it's still there and if they can have a go. The couple were married in 1984, after Kathryn had become a teacher and Phil started his own Exhibition Design Business.
(Image: University Library Services)
The next generation: Sport, maths and languages
Years later, oldest child Luke (BA French Studies and Mathematics, 2008), decided to come to Birmingham after a last minute change of heart. 'I honestly didn't want to go to Birmingham because of Mum and Dad's history here, but I came to open day and really liked it,' he says.
While Livvy and Abby (BSc Mathematics and Sports Science, 2010) chose Birmingham due to the quality of the Sports and Exercise and Maths departments, Poppy (BA Modern Languages, 2019) followed in her Mum's and Luke's footsteps to study languages at Birmingham and complete a year abroad. But the environment also appealed to her. 'It's unique to have such a green, leafy campus so near a big city,' she says.
Terrific teachers
Education is in the genes for the Barber family, with Livvy and Abby, pictured in fancy dress during their student days, both becoming teachers like their Mum. 'I always recommend Birmingham to my students,' says Livvy (BSc Sport and Exercise Sciences, 2010).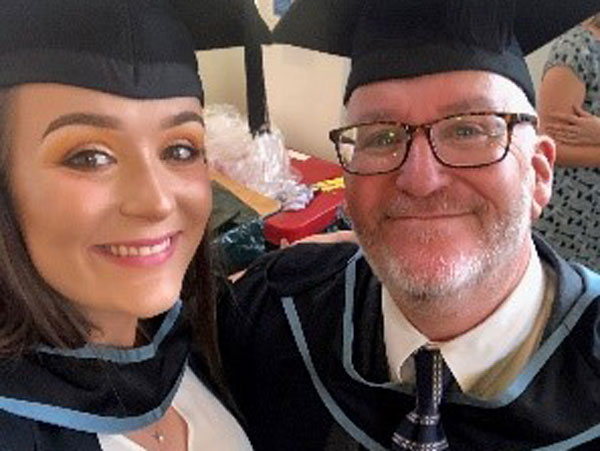 The youngest: When I grow up…
When Poppy was 10, she came to campus to visit Abby and Livvy, and they bought her a "When I grow up I want to study at the University of Birmingham" T-shirt. Who would have guessed that 11 years later, the entire family would be back to watch her graduate?
Phil says, 'We felt honoured to be a part of the ceremony, and were delighted to see Poppy in all her glory'. Kathryn adds, 'It's been wonderful coming back to visit but I still walk around campus feeling like I haven't read the right book or done enough work'.
Share your campus connections
We'd love to hear stories of your family or friendship group's connection to Birmingham, and thank you to everyone who has contacted us through the @birminghamalum social media accounts so far. Email the alumni communications team, or find us on Facebook, Twitter, Instagram and our LinkedIn group; search for University of Birmingham Alumni and Friends.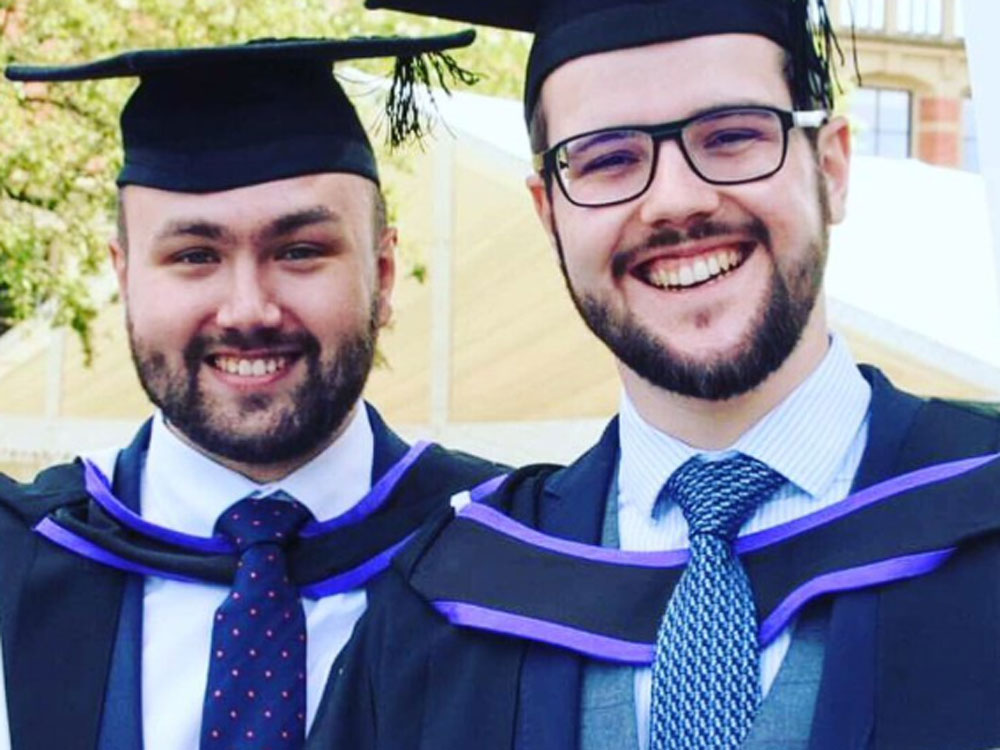 A lifelong friend
Josh says, 'We met on the first day of uni back in 2014. On Friday we graduated together. Thanks @unibirmingham for a great friend #wearebrumalum'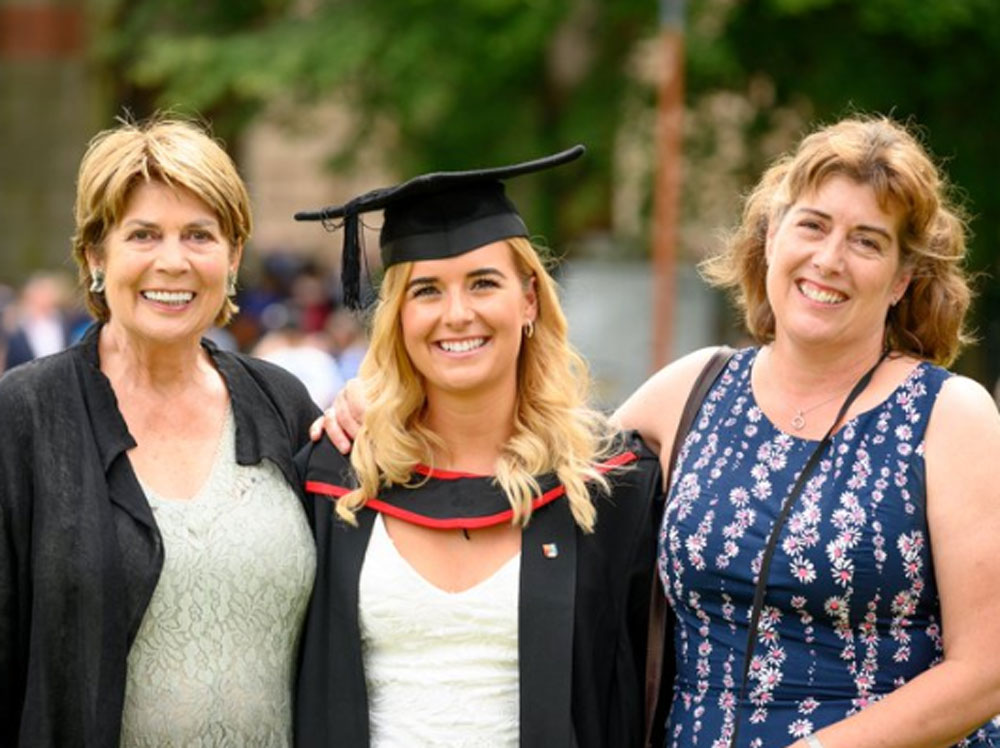 Three generations of graduates
When Gemma graduated, her mum and grandma were there to celebrate, who are also Birmingham graduates.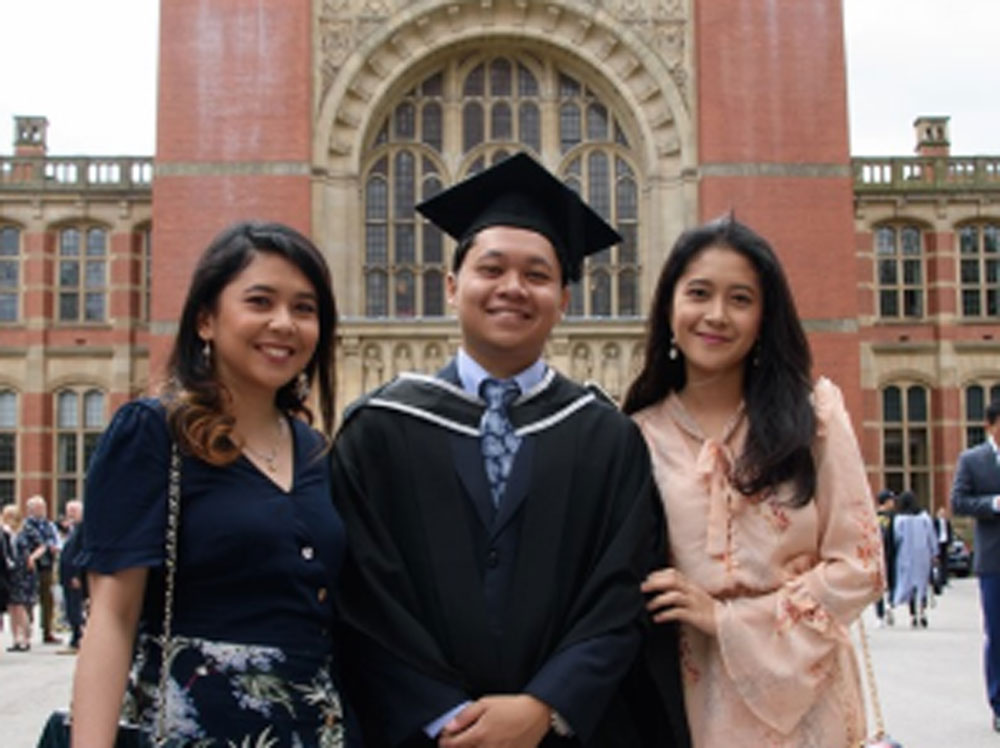 Three siblings
Older sister Tiara graduated with a degree in Economics in 2016, middle sister Redita graduated in 2016 with a degree in Business Management and Marketing, and youngest brother Bagoes is pictured with his sisters at his degree congregation, graduating with a degree in Spatial Planning.