Postpartum haemorrhage (PPH) is the leading cause of maternal mortality worldwide, leaving children without mothers — but with the right knowledge, it is treatable.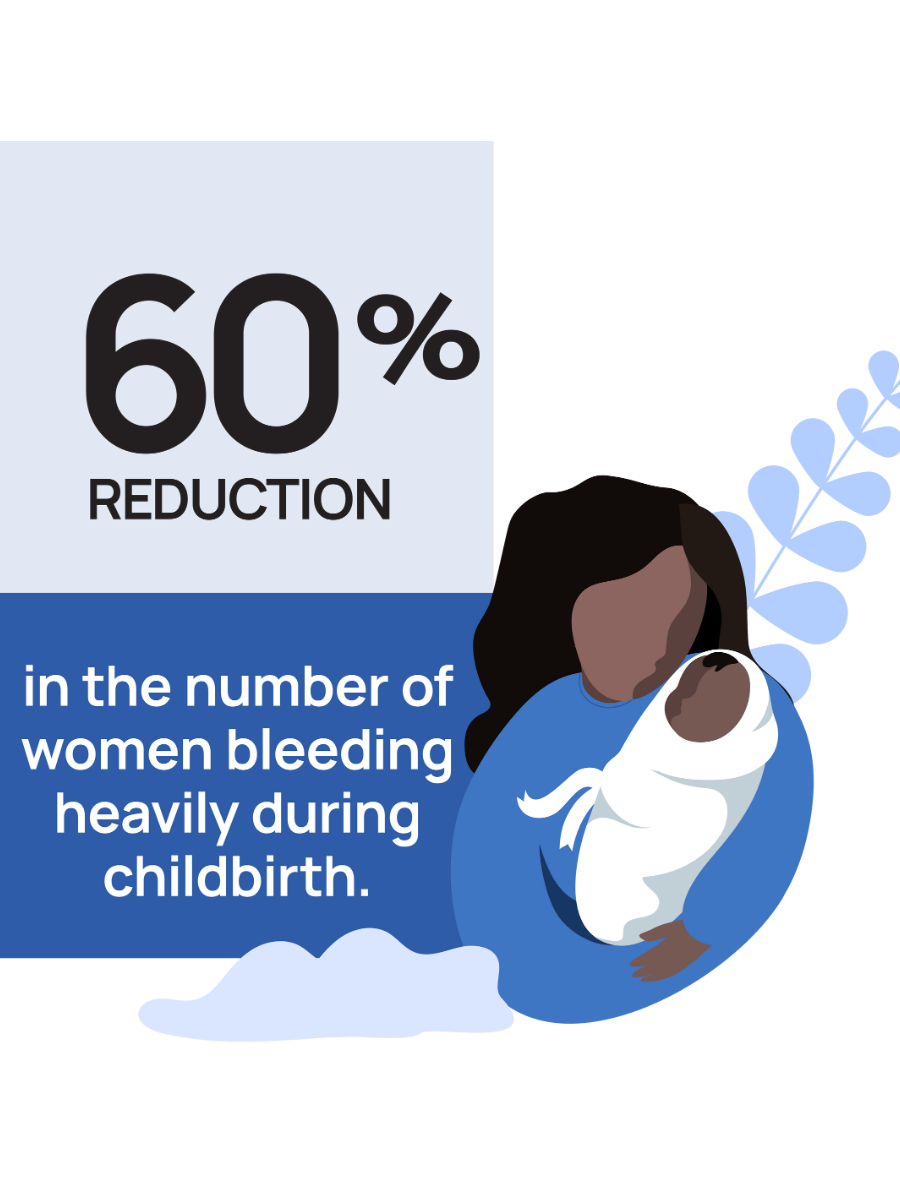 A ground-breaking new trial, developed, implemented and published in The New England Journal of Medicine by Professor of Gynaecology and Reproductive Medicine Arri Coomarasamy (MBChB Medicine, 1995; MD Obstetrics and Gynaecology, 2004) has delivered a 60% reduction in the number of women bleeding heavily during childbirth.
He says: 'Our new approach to treating postpartum haemorrhage could radically improve women's chances of surviving childbirth globally, helping them get the treatment they need, when they need it.
'Time is of the essence when responding to postpartum bleeding, so eliminating delays in diagnosis or treatment should make a huge difference and our clinical trial has shown that it does.'
Our new approach to treating postpartum haemorrhage could radically improve women's chances of surviving childbirth globally.
Professor Arri Coomarasamy
The challenge
Arri and his team identified three key challenges in responding to postpartum haemorrhage:
1. PPH is often detected too late to be treated effectively. The standard visual inspection of swabs and bed linen to assess bleeding was found to underestimate blood loss massively, leading to life-threatening delays in treatment.
2. Even once the problem was picked up the treatment wasn't happening quickly enough. Time is the biggest killer in a condition that involves bleeding.
3. Patients tend to respond differently to different treatments – what works for one mother, doesn't work for another. Treatments were being provided one by one with gaps in between, costing valuable time if the first options were not effective.
A life-changing moment
Arri has known the stats since he was a student himself at Birmingham: the high number of deaths in childbirth and that deaths were higher in specific countries.
But the life-changing moment, when Arri made it his mission to make a difference, came when he asked what was behind an unmarked door in a delivery suite. Hear hear him talk about this significant moment below.
Warning: this video contains a description of maternal mortality that you may find upsetting
The solution: a drape and bundle of treatments
The trial found drastic improvements in outcomes by combining accurate measurement of blood loss with a bundle of PPH treatments.
1. A simple low cost plastic 'drape' was developed to measure blood loss more effectively; placed under the mother during birth, it collects all the blood to instantly show when bleeding becomes more serious.
2. Treatments including uterine massage, medicines to contract the womb to stop the bleeding and intravenous fluid administration were delivered all at once, instead of being offered sequentially.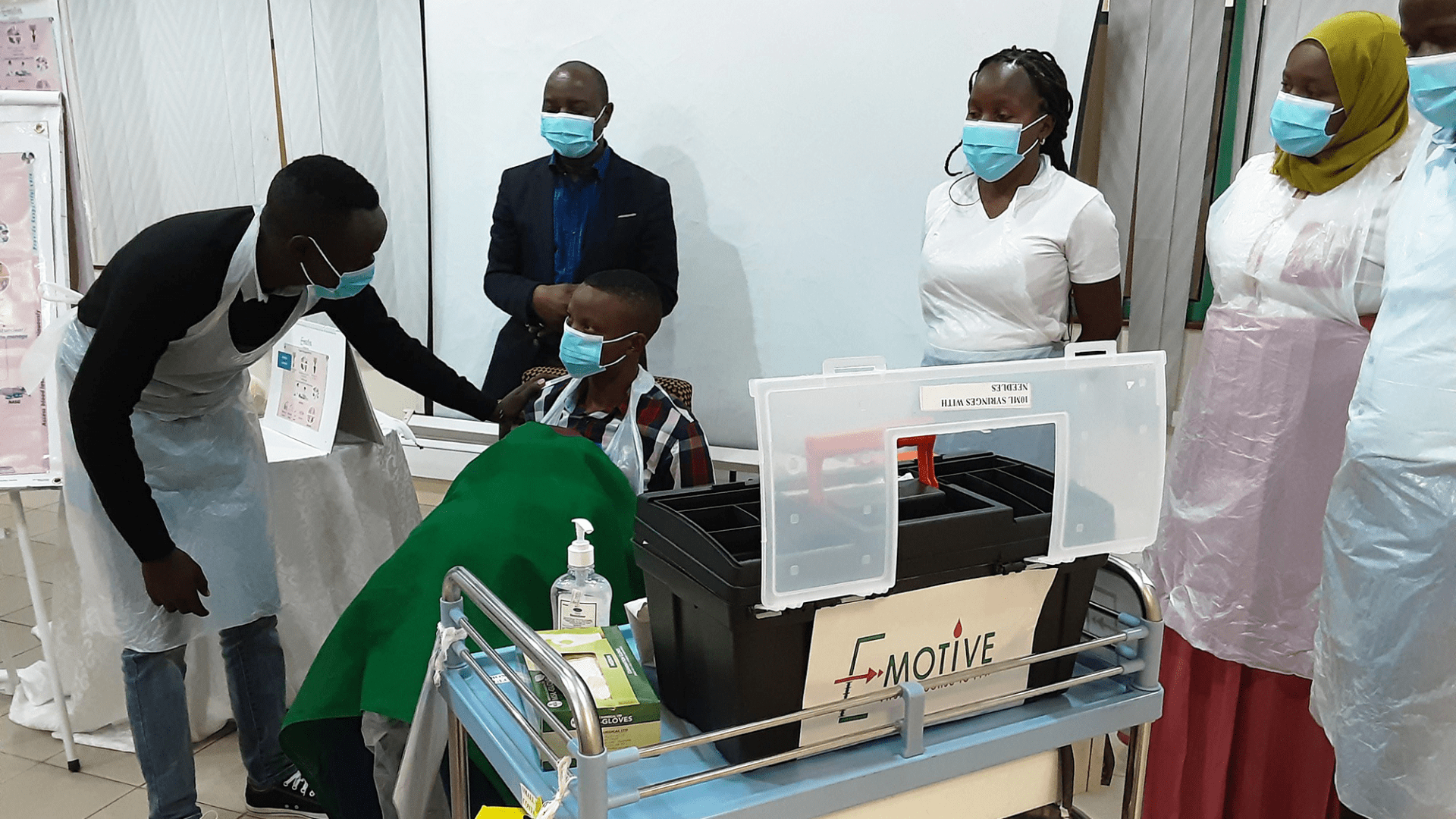 E-MOTIVE in action in Tanzania
This resulted in the birth of E-MOTIVE - 'E' is early detection using the drape measuring method and 'MOTIVE' is the bundle of treatment.
The E-MOTIVE trial took place over two years in four low and middle income countries, involving over 200,000 women across 80 secondary level health facilities. It was successful in reducing treatment delays for women who lost one litre of blood or more by 60%. It worked in every participating country, and throughout the trial participating hospitals continually improved their treatment and outcomes.
Before and after: the view from the maternity ward
Thea Williams is a Maternity Ward Manager in Vrendenburg Hospital in South Africa. She says: 'The E-MOTIVE trial has made a huge difference to us. Now PPH diagnosis can be made by a midwife and we have a much more accurate blood loss estimation.
'As midwives, we now have much more confidence to manage the situation and we can act much quicker. The bundle has benefitted so many women, for whom the outcome could have been much more serious if we hadn't been using it.'
What's next?
The World Health Organization (WHO) is now revising its recommendations. Arri estimates that once it is scaled up, E-MOTIVE could save a life every 24 minutes.
Arri, in recognition of this life-saving research and his role as the Founding Director of the WHO Collaborating Centre for Global Women's Health, as well as for his directorship of the Tommy's National Centre for Miscarriage Research, has recently been awarded an OBE.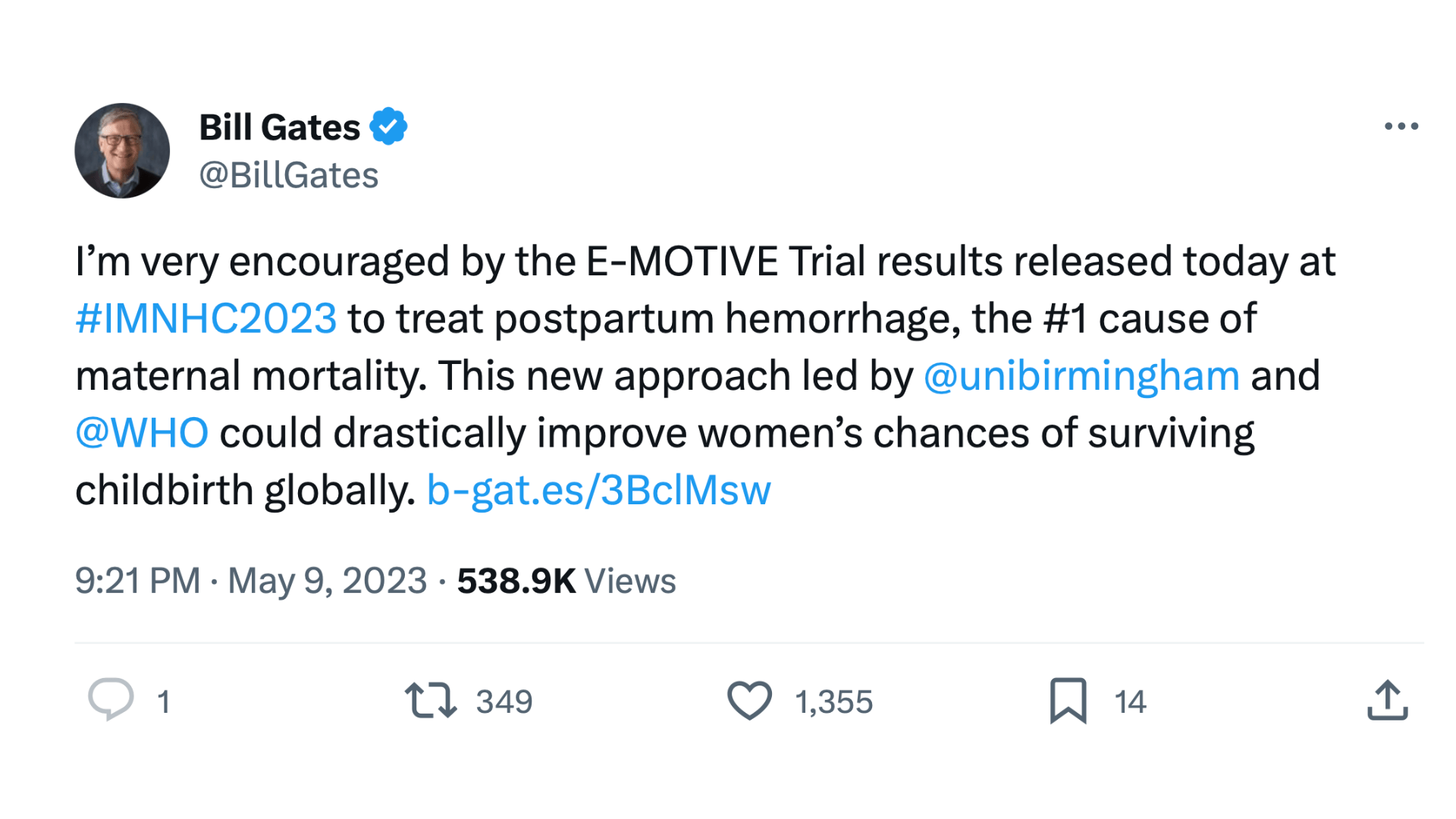 While the E-MOTIVE trial itself was generously funded by the Bill & Melinda Gates Foundation, alumni support was crucial in enabling the preliminary research that paved the way.
Arri says: 'Without the initial support of philanthropic donations from alumni, we couldn't have proved the impact of our early work and might never have been noticed by a major funder like the Bill & Melinda Gates Foundation.
'The foresight and belief of supporters at Birmingham got this life-changing work off the ground, and there are so many women alive today because of alumni's generosity.'
Could you facilitate the world's next life-saving treatment?
Get in touch if you are interested in supporting our global health research, including maternal health, cancer treatments and solutions to antibiotic resistance.