Around 800 women and 12,000 newborns die every day globally because of pregnancy and childbirth related complications. Researchers at Birmingham are working on simple ways to save the lives of mothers and their babies.
Every two minutes across the globe, a mother and 17 babies die due to issues during pregnancy or giving birth. Researchers at Birmingham are working to improve these terrible odds through three projects, focusing on preventing miscarriages, improving care during childbirth and making delivery by caesarean section safer.
Reducing the risk of miscarriage
A team led by Arri Coomarasamy, Professor of Gynaecology and Reproductive Medicine has made a breakthrough that has recently led to changes in the UK's national policy towards treatment of women who experience bleeding in early pregnancy.
Previously, women would have received a hospital scan to check for any immediate medical concerns and then be discharged.
But the University's research established that if women were experiencing early pregnancy bleeding and had a history of previous miscarriages, giving them the hormone progesterone can reduce the risk of miscarriage – 'a simple intervention that can rescue a pregnancy in the first trimester', as Arri puts it.
Saving mothers' lives in childbirth
Arri's team is also running trials in low-income countries to reduce the risk of maternal deaths due to postpartum haemorrhage (PPH). For a 15-year-old girl in a low-income country, the lifetime risk of maternal death is one in 45.
The ground-breaking E-MOTIVE trial aims to reduce severe bleeding after birth and ultimately reduce maternal deaths and complications from PPH by 25%, supported by both alumni and the Bill & Melinda Gates Foundation.
E-MOTIVE consists of an early detection strategy for maternal bleeding as well as a group of effective treatments, so hospitals can rapidly implement uterine massage, two kinds of drugs, intravenous (IV) fluids and escalate to surgery if those treatments do not work quickly, based on recommendations from the World Health Organization.
Hospitals have been activated in waves across 82 locations in Kenya, Nigeria, South Africa, and Tanzania, and is about to be rolled out into Pakistan.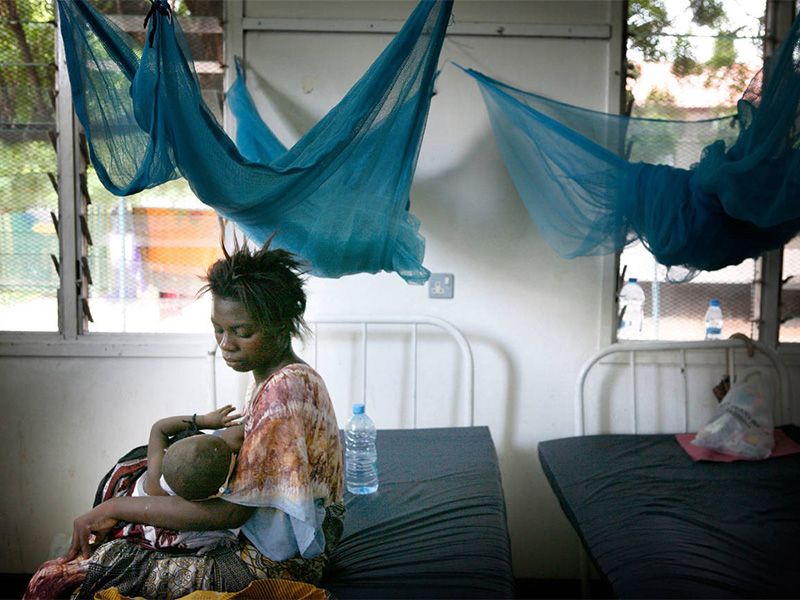 Maternity ward on a Tanzanian hospital. Image credit: Alamy.
Arri says: 'If we were to demonstrate that the implementation programme that we have got going with E-MOTIVE is shown to be effective and can save lives, we would look to scale it up globally.
'There are several countries throughout the world where there is no research being done and very little programmatic investment in terms of trying to make a difference. We would work with the World Health Organization (WHO) to scale things up and look at ways to sustain the positive changes.'
Addressing the dangers of caesarean section in low- and middle-income countries
Mothers in low- and middle-income countries (LMICs) who give birth by caesarean section are 100 times more likely to die than those having the procedure in high-income countries.
Backed by £2.2 million of Medical Research Council (MRC) funding, a new initiative being led by Birmingham experts is aimed at reducing the risk of post-natal death for both mothers and babies, as well as lifelong health problems that affect women's quality of life and ability to safely have more children.
The five-year C-Safe project will target healthcare professionals, pregnant women and health systems by improving procedures around operations and reducing the number of unnecessary procedures by increasing vaginal births. The intervention will use a comprehensive training programme for health workers, while empowering local opinion leaders and mothers in four hospitals each in India and Tanzania – covering 30,000 births in total.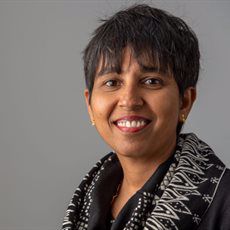 Shakila Thangaratinam, Professor of Maternal and Perinatal Health at the University of Birmingham, and co-Director of the WHO Collaborating Centre for Global Women's Health says: 'Many issues contribute to the high burden of unsafe and unnecessary caesarean sections in LMICs.
'There is no single solution to this complex problem. We need a concerted strategy to improve the safety of such procedures and ensure they are only done when needed.
'C-Safe will ensure caesarean sections are done for the right reasons, as well as improving their safety and promoting safe, respectful care in labour resulting in vaginal births, including safe delivery with instruments.
'We will work with women, their support networks and healthcare providers to develop interventions that reduce the risk of caesarean sections in LMICs – ultimately helping to save thousands of lives.'