Unique research at the University of Birmingham will help couples enduring multiple miscarriages find answers.
When Charlotte and Kelvin Jay-Jones had a miscarriage in March 2016, they were distraught. Charlotte had no major signs of anything being wrong with the pregnancy, so when they had a scan at 10 weeks and saw their baby's heart was not beating, it was devastating.
Kelvin says: 'You have so many hopes and expectations when you find out you're having a child. To have that taken away from you with no explanation or reason is a total shock.'
The couple fell pregnant again very quickly, but their grief continued when they had a second miscarriage just a few months later. After blood tests they were told there was no obvious reason why their miscarriages happened. When she spoke to Old Joe magazine at 20 weeks pregnant, Charlotte was living a day at a time, fearful that the same thing might happen again: 'Pregnancy is meant to be a really joyful time but, for us, it's not. I've got another 20 weeks to go and then hopefully I might have that dream of becoming a mum,' she said.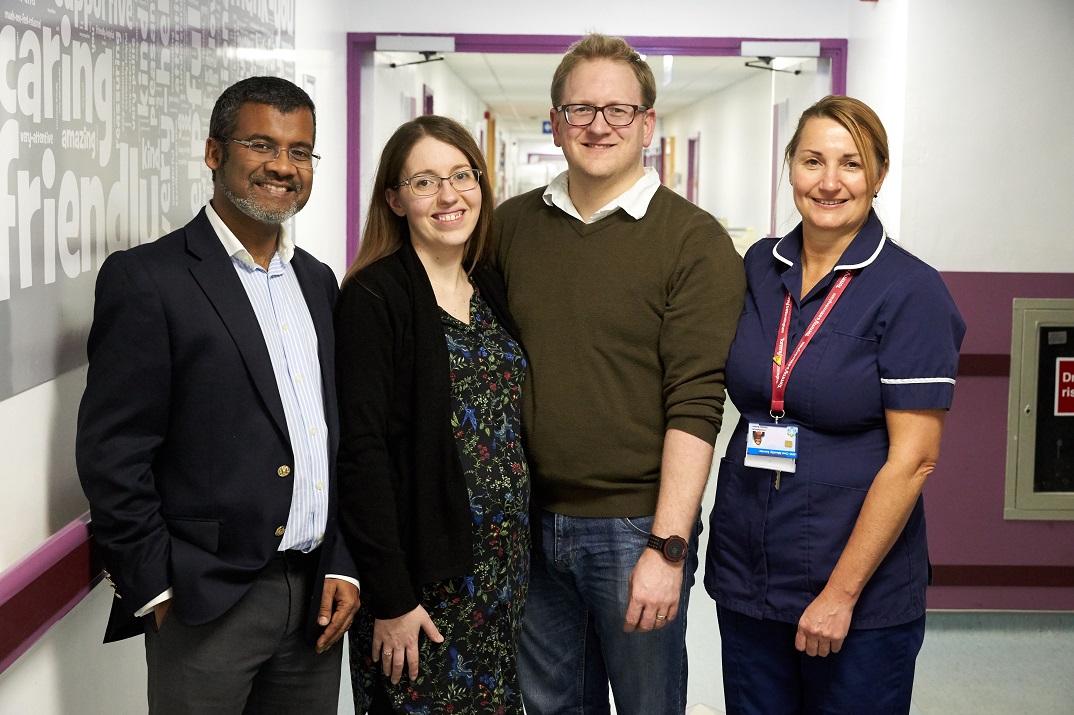 Professor Arri Coomarasamy with Charlotte and Kelvin Jay-Jones and Tommy's Research Midwife Debbie Bullen
Charlotte and Kelvin are just one example of the 200,000 UK couples affected by miscarriages each year. In 2016, the Tommy's National Centre for Miscarriage Research opened at the University to help these couples find answers by developing a package of tests and treatments. The centre aims to answer four key questions couples who experience miscarriage often ask: Why the miscarriage happened, will it happen again, how to prevent it and how to live with the experience.
Run in collaboration with the University of Warwick and Imperial College, London, the centre is the largest of its kind in Europe. Research covers everything from genetic testing to immune and lifestyle factors, and the work in Birmingham builds on the University's international reputation for early pregnancy research.
Arri Coomarasamy, Professor of Gynaecology and Tommy's Centre Director, says: 'Birmingham is a great location for miscarriage research. We have some of the brightest researchers and clinicians who have dedicated their professional lives to this area. We also have cutting-edge laboratory facilities, and access to one of the largest regional genetics centres.
'Research here is unique because we are able to pursue multiple projects and when you witness the interaction between the various threads you begin to develop new insights.'
Miscarriage research
Hear Sue and Antony's story about life after miscarriage and meet the team of researchers determined to help couples like them have babies.
Sue and Antony Bunce have never had children after experiencing three miscarriages between 2001 and 2003. They are still grieving for their losses.
'You go through anger and helplessness, and eventually there is some level of acceptance, although I don't believe you ever truly come to terms with it. Years on, I still feel there's a bit missing and a piece of the puzzle that will never be filled,' Antony says.
'If you're at the stage of wanting a family, not being able to have it is heart-breaking,' adds Sue. 'That's why this research is so desperately needed.'
Harpreet Bains had three miscarriages between 2014 and 2015. Blood tests never gave her a definitive answer why, but her fourth pregnancy was successful and she is now mum to a healthy baby girl.
'This baby girl, she's my miracle,' she says. 'Being a mum is the best feeling in the world. She's just my everything.
'By the time of my third miscarriage I'd started to lose all hope. I thought maybe I won't get to carry my own child full term. Knowing there are people out there researching early miscarriage gives couples hope and belief when sometimes there are no answers available.'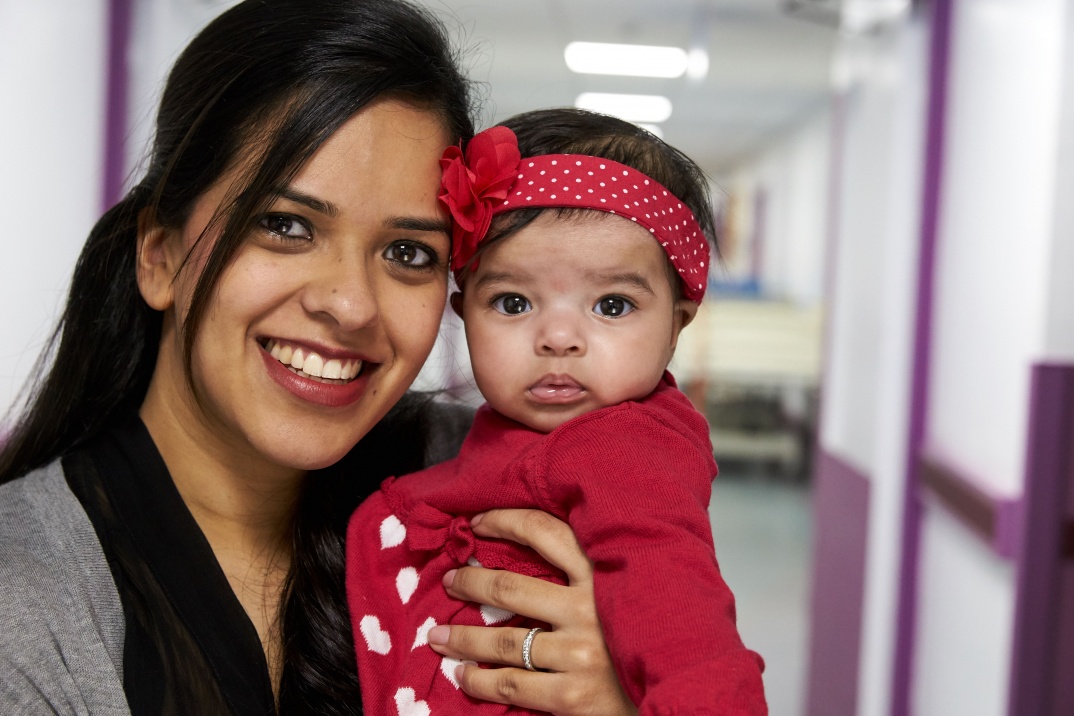 Harpreet and Avneet Bains