How do you get work experience when you can't go into the workplace?
Virtual internships have been around at the University long before the COVID-19 pandemic prompted working from home, providing students with the opportunity to gain experience wherever they are across the globe.
The University's Careers Network service offers a variety of remote internship opportunities to current students and recent graduates, helping them develop professional remote working skills. Travel costs aren't a barrier and learners aren't limited to the organisations they can physically get to.
What's in it for employers?
Cost: cheaper than an in-person internship – no need for office space
Access to skilled students around the world, getting a unique perspective
Developing international links and networks
Transferrable: opportunities can be local, national and global
Flexibility: full or part-time opportunities can be structured to suit the project
Identify talented potential employees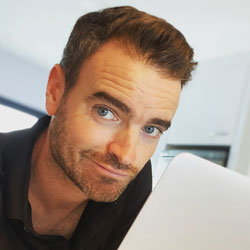 Alex McIver (BA Hispanic Studies and Geography, 2005; MSc Enterprise, Environment and Place, 2007), Head of Business Development at Greenfee365, has hosted two virtual interns. He says: 'Both students were extremely motivated and made a real contribution during their time with us. We happily offered a part-time role to one of them and we really recommend the virtual internship scheme – we would definitely host roles again in the future.'
What's in it for students and recent graduates?
Improved skills and graduate employability
Increased confidence and resilience
Access to international networks
Support to define their career paths
Accessibility and flexibility – an experience they may otherwise not have had the opportunity to undertake (due to finance, mobility or logistics)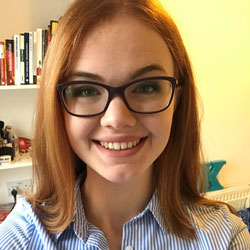 Karolina Jagodzinska (BA Modern Languages, 2019) was one of those students. She sought out an internship while a student to help her stand out in a competitive jobs market. She says: 'I had a chance to observe how a start-up changes into a fully functioning company with team members in Italy, France, Spain and the UK. Completing a virtual internship has equipped me with skills that are important in the international market – communication, time management and organisation. I have also learned a lot about myself, my working style and preferences.'
We are so grateful to our generous alumni who provide virtual internship opportunities for students and recent graduates. If you would like to explore providing a virtual internship to a Birmingham student, please email Becky Mitchell.