From the latest breakthroughs in cancer research to some famous names training at the Sport & Fitness club, here's what has been happening across a number of projects that alumni and friends supported at the University.
Welcome back
Members of the Sport & Fitness club found themselves training alongside international stars of track and field this summer as the Jamaican squad prepared for the 2017 World Athletics Championships.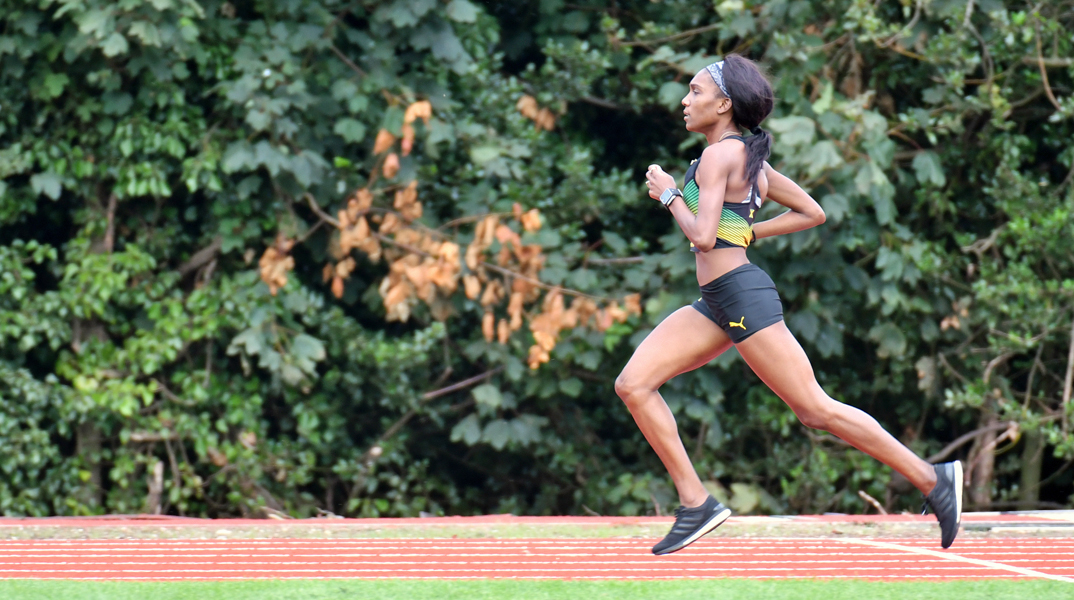 Following their successful stay at the University ahead of the London 2012 Olympics, the Jamaican team returned to campus in July.
They stayed in the Chamberlain hall of residence while training at the Sport & Fitness club and used the brand-new international-standard athletics track on Edgbaston Park Road, built on land leased from the Schools of King Edward VI in Birmingham.
A team of 70 student volunteers were on hand to help with setting up equipment and provide transport and security around campus.
Ian Forbes, the First Vice President of the Jamaica Athletics Administrative Association, says: 'The University of Birmingham has tremendous facilities. The accommodation, hospitality and welcome have been excellent and the new Sport & Fitness club is second to none.'
Roaring success #Lapworthrocks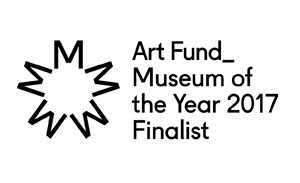 Since its transformational redevelopment and expansion, the Lapworth Museum of Geology has gone from strength to strength, more than doubling visitor numbers and gaining national recognition.
The Arts Council England named the Lapworth a National Portfolio Organisation, which included a funding grant of £418,984 over the next four years. This will fund two new, four-year posts which will increase the education and the digital provision at the museum.
This summer the Lapworth was also named a Runner-Up for the Art Fund Museum of the Year 2017, the world's largest and most prestigious museum award.
It was shortlisted alongside the Tate Modern, the National Heritage Centre for Horseracing & Sporting Art, Sir John Soane's Museum and The Hepworth Wakefield, which won the award.
Putting pen to paper
A University campaign to combat maternal sepsis had a tremendous response from supporters, helping raise funds for a specialist life-saving kit for healthcare workers in low-income countries.
Globally, maternal sepsis is one of the top three killers of mothers. Researchers at Birmingham, working in partnership with the World Health Organization and local health practitioners, developed the 'FAST-M' bundle to quickly identify and treat sepsis.
'FAST-M' is set to form a key component of the World Health Organization maternal sepsis initiative. A large multi-national randomised clinical trial is planned, starting this year, to further develop the bundle.
Dr James Cheshire, a Research Fellow with the Institute of Metabolism and System Research, has been in Malawi as part of the trials and faced some unexpected practical issues while training local healthcare workers.
He says: 'We discovered that to save on costs, we needed to bring pens and paper to write notes and update patients' medical charts over from the UK.
'Part of the training is for "sepsis champions", who are integral to the study and perfectly placed to provide immediate support and supervision of their colleagues.
'We wanted to get them branded t-shirts and lapel badges, but they are very expensive and poor quality. It may be we bring those over from the UK as well!'
A new chapter
One year on from opening, the new University Library has proved an enormous success, as the following statistics show:
Stunning results from innovative trial
One of the world's largest clinical trials for prostate cancer has identified a new treatment that dramatically improves survival.
The University's Professor Nicholas James, chief investigator of the Cancer Research UKfunded STAMPEDE trial, led the investigation adding Abiraterone to standard hormone therapy at the start of treatment.
Prostate cancer cells usually depend on testosterone to grow. Standard hormone therapy blocks the action of testosterone, halting the disease. In addition, Abiraterone also shuts down production of the hormones that fuel the cancer's growth.
The trial results showed a 37 per cent increase in survival, prompting Nicholas to say: 'These are the most powerful results I've seen from a prostate cancer trial – it's a once-in-a-career feeling.
'This is one of the biggest reductions in death I've seen in any clinical trial for adult cancers. I really hope these results can change clinical practice.'
The Abiraterone results are one part of the STAMPEDE trial, which is combining standard hormone therapy with other treatments to see which works best on prostate cancer that has spread outside of the prostate gland. The trial is ongoing.
Build on this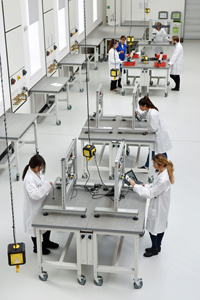 Ambitions for the state-of-the-art Collaborative Teaching Laboratory (CTL) are not limited to providing inter-disciplinary learning in Science, Technology, Engineering and Mathematics (STEM) subjects on which the future of industry depends.
The Phase II building is designed to achieve an EPC A rating and BREEAM standard of 'excellent' in sustainability. It includes environmentally friendly building elements like solar panels, insulation, airtightness standards, ventilation and heat recovery systems.
Phase I – a new laboratory in the School of Engineering – opened in September 2016 and proved very popular with students. Olivia Christian (Second Year, BEng Mechanical Engineering) says: 'It has been great to use the knowledge that we have learnt in lectures and apply it to real life situations in the lab.'
Phase II of the CTL will be open for teaching by 2019.
The next step in immunotherapy
Support from alumni and friends allowed University scientists to buy a cutting-edge machine that is providing a step forward in research into new cancer treatments.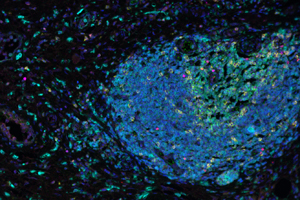 Previously, researchers had to visualise markers of a tumour tissue sample one at a time to analyse how immune cells were reacting to cancer cells.
The automated tissue stainer, worth £60,000, allows for up to six markers to be created at a time, and 20 times faster than manual staining methods.
Ben Willcox, Professor of Molecular Immunology and Director of the University's Cancer Immunology and Immunotherapy Centre, says: 'This machine is proving a massive success.
'In combination with other cutting-edge equipment, we have been able to visualise tumours in far greater depth and use sophisticated software to analyse the results. It has led to an industry-partnered trial of one of the most promising immunotherapy drugs for a patient group led by Professor Gary Middleton.
'The support of donors made this possible, and we're extremely grateful to them. The results are helping unlock the full power of the immune system to fight cancer.'