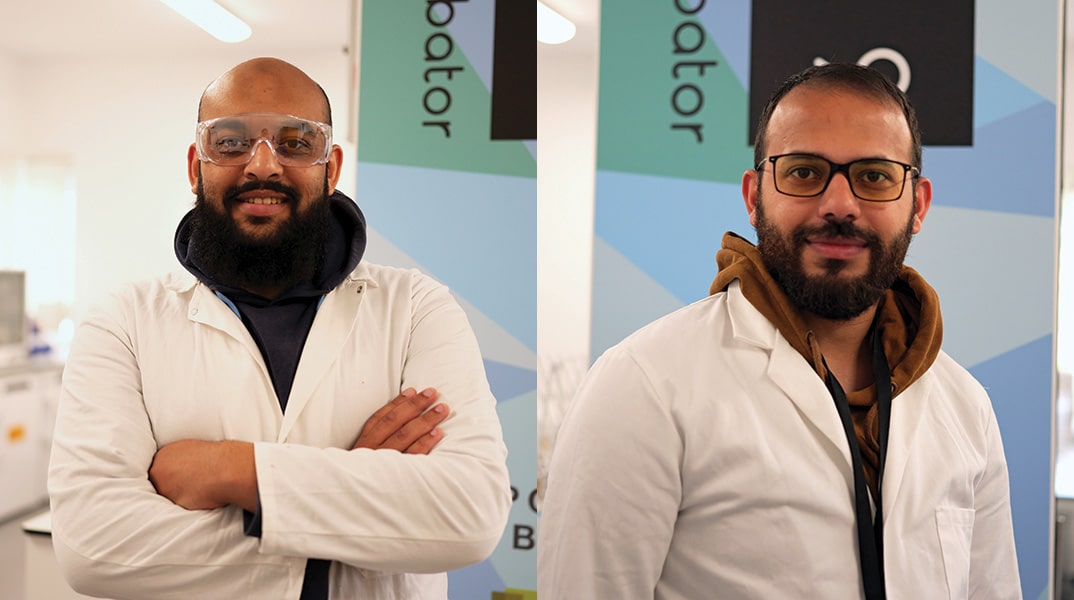 A University start-up is developing a first of its kind atmospheric water harvester to help address the global water shortage.
NovNat Tech was founded by Birmingham graduates Abdulbari Belouafi (PGDip Advanced Mechanical Engineering, 2019) and Ibrahim Albaik (MSc Advanced Mechanical Engineering, 2019; PhD Mechanical Engineering, 2022) and is based at the Edgbaston campus.
The technology uses a patented material to capture and release water from air more efficiently than any existing material.
The start-up is supported by the University's entrepreneurship programme, UoB Elevate, and funding from Innovate UK will support the development of an onboard vehicle atmospheric water generator to produce clean water on the go.