The first students of the University of Birmingham Dubai walked through its doors in September following its official launch.
They will go on to receive degrees that are taught, examined and accredited to the same recognised high standards as those delivered on the University's UK campus in Birmingham.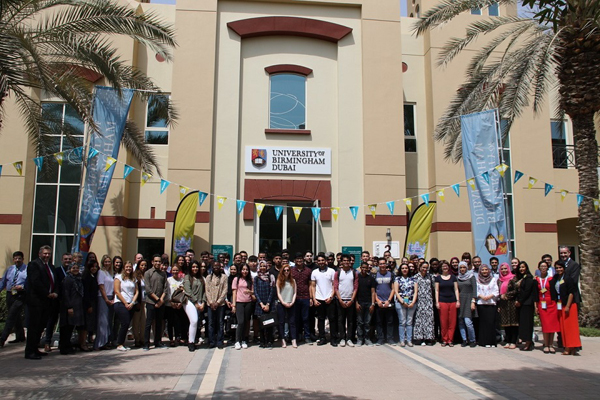 Birmingham is the first global top 100 and UK Russell Group university to establish a campus in Dubai International Academic City (DIAC), a rapidly developing international education hub.
Vice-Chancellor Professor Sir David Eastwood was joined by a select group of VIP guests to cut the ribbon marking the official opening of campus. The group took a tour of the new facilities before an evening reception at the British Embassy in Dubai, attended by approximately 100 guests from Dubai and the UAE and senior members of the University.
Sir David says: 'We are a global university and, for more than 20 years, have provided opportunities for students to study on our degree programmes at partner institutions around the world.
'With strategic partnerships in the USA, Australia, China, and Brazil and active research collaborations across the world, opening a campus in Dubai is the next step in our global mission and demonstrates our ambition as an outward looking, world-class institution.'
Initial undergraduate and postgraduate programmes at the University of Birmingham Dubai include Business, Economics, Computer Science, Mechanical Engineering, and teacher training degrees, with further programmes to be offered subsequently.