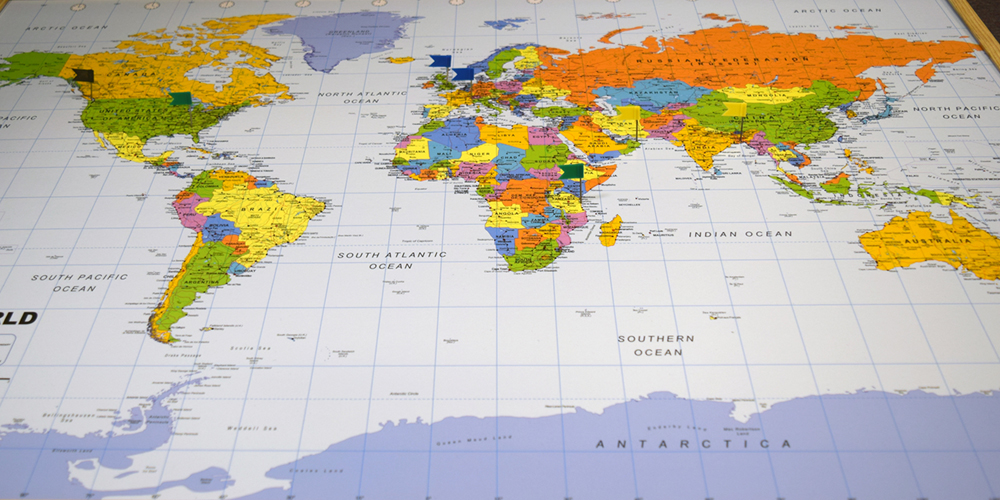 Alumni and supporters around the globe are enjoying a personal insight into some of the innovative research taking place at Birmingham, through a new event series.
We launched 'Bringing Birmingham to You' in 2017, taking Birmingham academics out to meet our global alumni community. Academics share their latest research and findings with our community in an informal setting, from coffee houses to pubs.
The events are a unique opportunity for alumni to meet the people helping to lead the way in science and the arts. Whatever you studied, Birmingham's academics will share the secrets of their work in a way everyone can understand and you are actively encouraged to ask questions throughout.
The series so far has included:
Dr Frank Mussai meeting alumni in Tokyo to discuss the challenges of childhood cancer
Dr Graham Taylor and Professor Paul Murray talking in Kuala Lumpur about their ambitions to develop new treatments for Nasopharyngeal Carcinoma (NPC) – a cancer of the nasal cavity that is a major health problem in south east Asia
Professor Jeremy Pritchard discussing with Sydney residents his investigations into the effect of climate change on forests
In May, Dr Will Davies will be in New York to analyse the social causes of mental illness
Pro-Vice-Chancellor (International) Professor Robin Mason loves meeting alumni around the world, and has spoken at events in Singapore, the USA, Canada and Australia to discuss game theory – using examples such as the political manoeuvres of Brexit and trade arrangements in NAFTA (North American Free Trade Agreement).
Professor Mason says: 'Game theory is a theory of social situations: how intelligent individuals interact with one another in an effort to achieve their own goals –whether those goals coincide or conflict.
'It started as a study of parlour games (such as poker) but became progressively more central to business, policy and political decisions. It played a key role in cold war dynamics; for example, the Cuban missile crisis in the 1960s. It can give us great insights into questions such as will Brexit and NAFTA end up as win-win or all lose?
'It's very important that we stay engaged with our alumni overseas and keep them up-to-date with events in Birmingham. Our alumni look back with great warmth and affection to their time here and it has been great to meet some of them and find out more about their connections with the University.
'While the topic is game theory, the events provide a great opportunity to update our supporters on the latest developments happening on campus and to build relationships with our alumni –and to share some of the University's wider research that is making a global impact.'
Are you based overseas and would like to attend one of our Bringing Birmingham to You events? Make sure your contact details are up-to-date so that you receive all of our email updates. As a bonus, anyone who does so before 30 June 2018 will be entered into our competition to win £50 of Amazon vouchers*!
Perhaps you'd like to organise an event of your own in your local area? Our annual Global Alumni Gatherings will be taking place on or around 25 May – contact the alumni events team for more information.
Find out more about how you can get involved with your alumni community.
*Terms and conditions apply.