What you learn at Birmingham can help make the world a better place. Hundreds of students are putting their passions into action on key social issues, such as loneliness, poverty, homelessness and healthcare.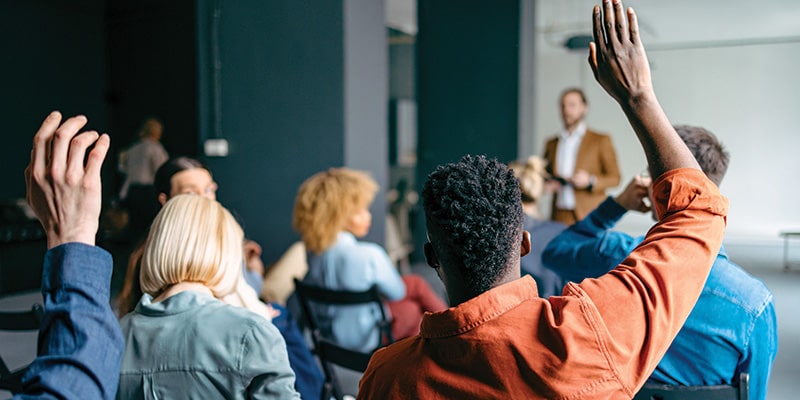 Students regularly volunteer to support their communities, from litter picking to working with charities such as first aiders St John Ambulance and eating disorder charity BEAT.
For students, it is a chance to try new things, get valuable experience for their CV, explore the complexities of key issues and make a difference in their area. And having discovered volunteering at University, many keep on helping others as graduates.
The power of volunteering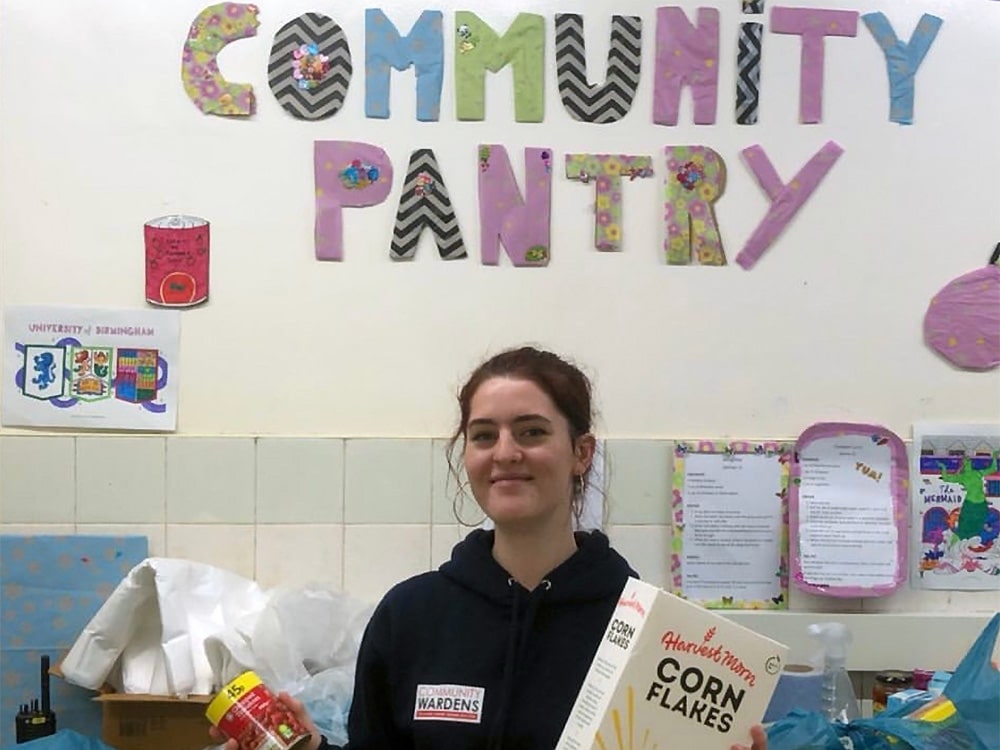 Feeding fellow students in a cost-of-living crisis
The Community Pantry at the Guild of Students was set up at the start of the cost-of-living crisis, to help any student in difficulties. Volunteer George Bevan says: 'I got involved with the Community Pantry because I just wanted to make the world a better place and give back to a community which had given a lot to me while I was a student here.

'I was involved in putting together and distributing food parcels for students who needed support, collecting food donated around campus, taking stock of what food we had, making sure the food wasn't out-of-date and communicating with other volunteers about what jobs needed to be done etc.

'The experience has given me a lot of insight into the struggles of some people much less fortunate than myself and has made me even more determined to volunteer to help people who need help in the future. Seeing fellow students who are genuinely grateful for the help we've given them and knowing they have enough food now to make it through the next couple of weeks was so rewarding and made me feel extremely good about myself.'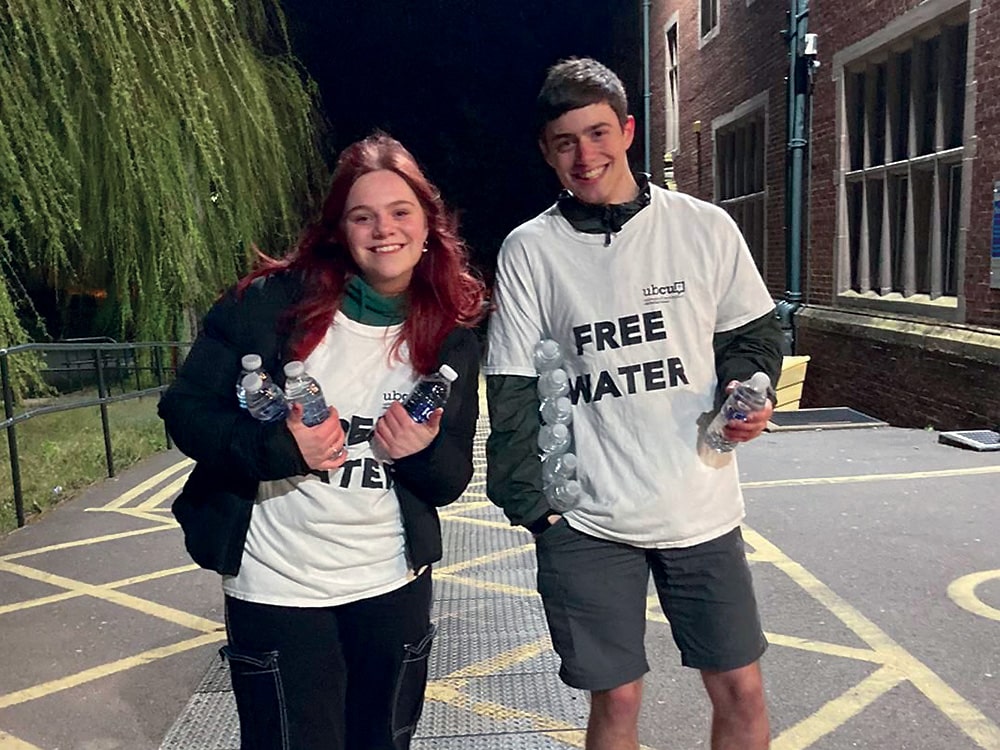 Helping Fab 'N' Fresh students get home safe
'We had heard of students getting hurt or not feeling safe walking home, and we knew that after a couple of drinks, some students were finding all the difficulties of the last few years bubbling up,' says Sam Haynes (third year BA Philosophy student). 'So we set up outside the Guild during Fab 'N' Fresh nights to offer bottles of water, a listening ear and help with finding a cab or to walk people home.'

Donors on the panel of the Alumni Impact Fund (AIF), which supports student ideas, were impressed to see that students wanted to look after each other. The AIF has funded the Christian Union student society to start offering hot chocolate and toast in the winter months. The vote of confidence has attracted more volunteers, so they can help students at sports nights and grad balls too.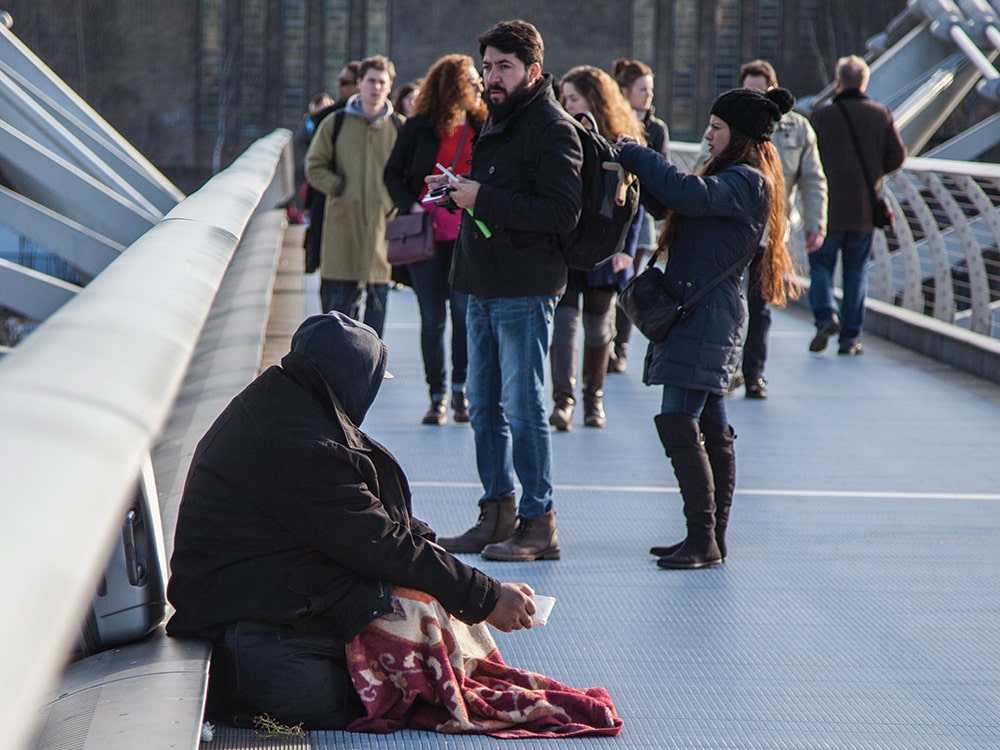 Supporting people experiencing homelessness
Brandon Doherty (BA Philosophy, Religion and Ethics, 2016) had not thought about volunteering before he came to University. He says: 'One of the requirements for my scholarship was to give something back to others as a volunteer. I had no idea how rewarding I would find it.

'I started volunteering with Kids Adventure, which began as a student volunteering group at Birmingham. We provided disadvantaged kids with respite breaks over Easter and summer, who might otherwise have had nothing to do.'

Now a graduate, Brandon continues to volunteer with Birmingham homelessness charity Let's Feed Brum, adding: 'I'm a team leader two nights every week. We source and hand out food, offer a friendly ear to listen, and help people find specialist support, such as mental health services.'
Find out more about how the Alumni Impact Fund is kickstarting student projects to help others.
You can also volunteer as a mentor using your skills and experience to help students build their personal and professional journey.