Many students find love during their time at Birmingham. We bring you stories of University relationships that have stood the test of time.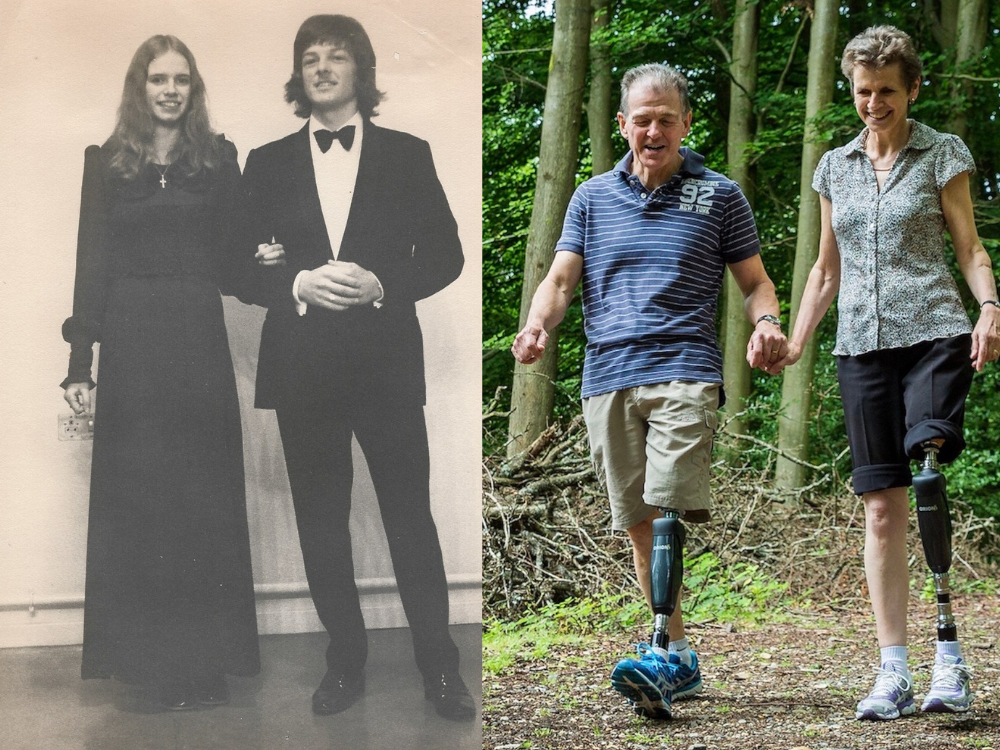 Chris Arthey (BSc Chemical Engineering, 1976) and Denise Arthey (BSc Geography, 1976)
Chris says: 'We met on the first weekend of Freshers Week in 1973, when we both joined the University "BapSoc" (we both have a Baptist church background). I had a room in Mason Hall and Denise shared a room in Wyddrington Hall.

'We became an "item" at the end of second year and were married in 1978. My career was in the oil and gas business and Denise was a teacher. In 2008, while on assignment with my work in Houston, we were in a horrible road accident and both lost our left legs above the knee.

'By a miracle we both survived- we're so thankful that we still have each other. We returned to the vocations that we love, and I returned to endurance sports as a para-athlete.

'Since our amputations we seem to have discovered a new role together, speaking about "what happened to these two people, and what can be learned from it?" and last year our book was released: Highway 35: Meeting Disaster Head-on with Hope. We also tell our story on our website.'
Dave Evans (LLB, 1985) and Mei Evans (née Cross) (LLB, 1985)
Dave says: 'We started at Birmingham in 1982, both studying Law. We have been together since 1983. We got married in 1987 and we have three children. We have lived our whole married life in Lewes (near Brighton). The children have all flown the nest so now it's just us at home with our quiet old cat!

'We both qualified and worked as solicitors with local law firms. I had a career change in my late 30s and became a primary teacher and eventually, Headteacher.

'We have both retired quite recently, although I still work part-time as a tutor of trainee primary teachers with the University of Brighton. We are also both involved with our local football team, Lewes FC where Mei sometimes works on the bar while I watch the football.

'In the last couple of years, I have been recovering from a brain tumour. It's an ongoing cancer condition but I'm currently very well and ran the London Marathon in April 2023 for the Brain Tumour Charity.

'We loved our time at Birmingham and even returned for our 30th wedding anniversary. We visited the campus and saw the new library building (sadly no Paternoster lift in it, though). Both Mason Hall (where Mei lived in her first year) and Griffin Close (where I had a flat share) were long gone but the memories remain!'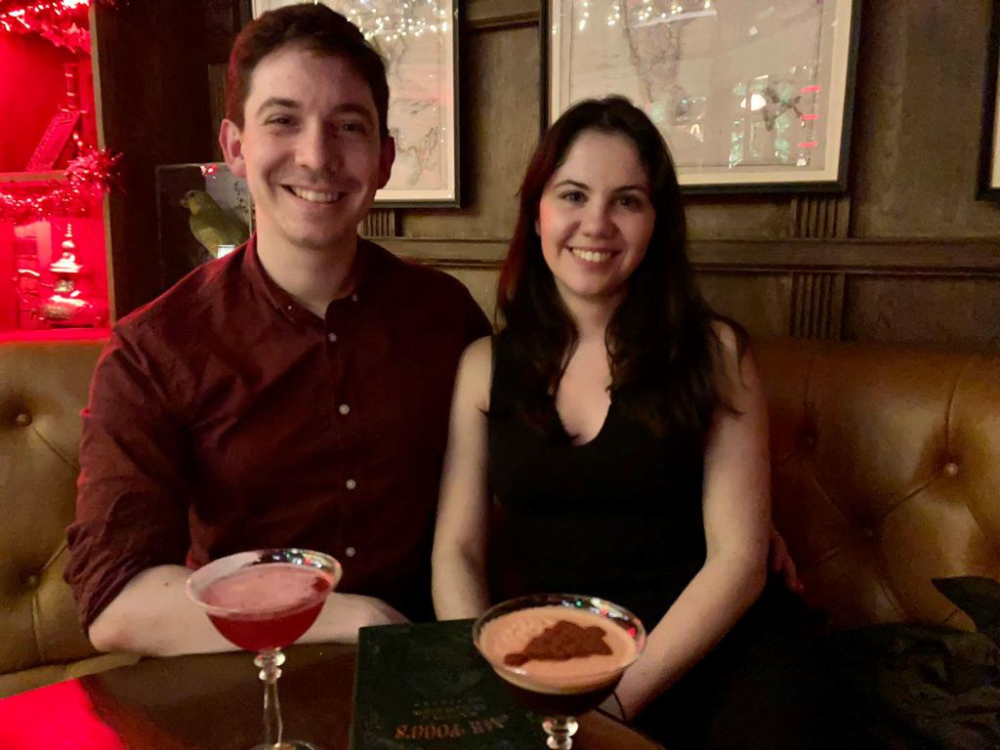 Edward Hunt (BA History, 2014) and Claudia Efstathiou (BSc Biochemistry, 2014; MSci Immunology and Immunotherapy, 2015)
Ed says: 'We began our courses in 2011. We met early on in our second year at one of the many fancy dress house parties in Selly Oak. Since then, I have qualified as a lawyer, Claudia has completed her PhD in Ireland and we now both live and work in London.

'We got married in April 2023 and it was wonderful that we were able to celebrate with so many of the friends we made during our time in Birmingham! We still love returning to Birmingham to see friends and to drop by the campus whenever we get a chance.'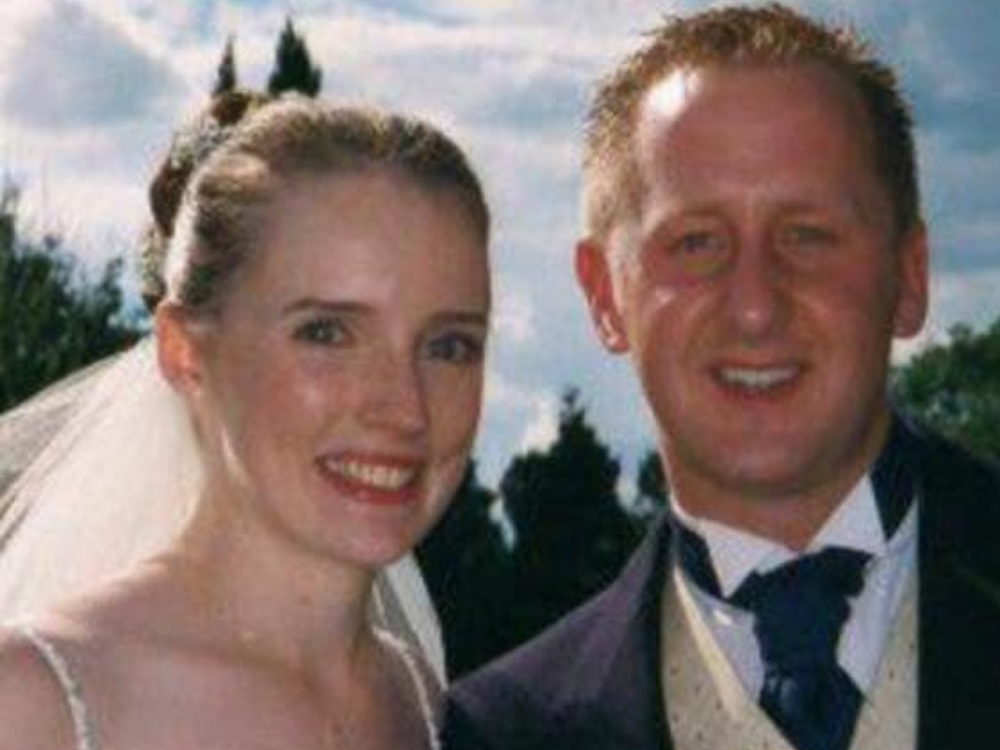 Tony Earle (BSocSci Money, Banking and Finance, 1999) and Kate Earle (née Gawn) (BSocSci Money, Banking and Finance, 1999)
Tony says: 'We met during Freshers Week in September 1996. We were both in Chamberlain Hall. I started on a Law degree the year before, but decided it wasn't for me, so changed to Money, Banking and Finance. This made me an "unofficial second year" in charge of a freshers' tour of the Economics faculty on campus.

'The challenge with this was that I had rarely stepped foot in the Economics buildings since I'd spent most of my previous year in the Law lecture theatres and library. Step forward Kate, who had attended an Economics Open Day a few months prior, who ran the tour on my behalf. The rest, as they say, is history.

'We were married in 2002 and now have four beautiful daughters aged between 7 and 18. We live in West Sussex. After nearly two decades working for a global bank, we now run a financial consultancy, and are proud to have some (much younger) alumni from the University as employees.'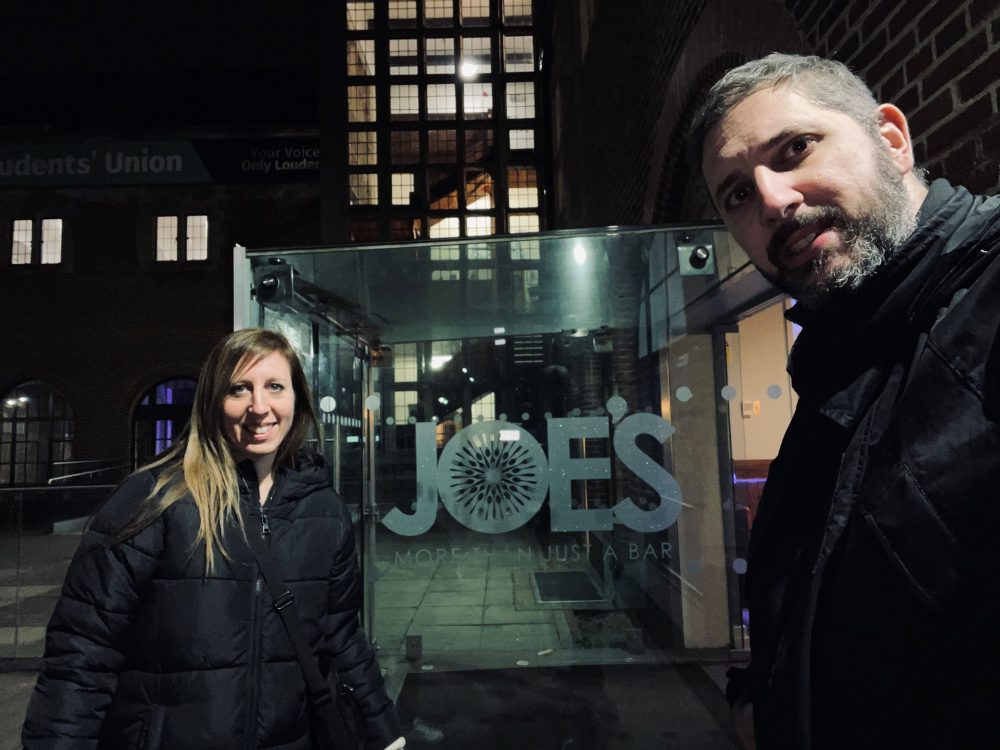 Lauren Markeson (BA Philosophy, 2004) and Robert Markeson (BSc Computer Science and Software Engineering with Business Studies, 2004)
Lauren says: 'I started dating my husband in the first week of us starting at Birmingham in 2001. We were living at Hillel House and have been together ever since. We got married in 2007 and now have three children and are settled in North London.

'In January 2023, we both celebrated turning 40 within the same month and returned to Birmingham for a long weekend to mark the occasion. We had the most amazing time reminiscing and even got VIP entry to Fab and Fresh on my birthday!'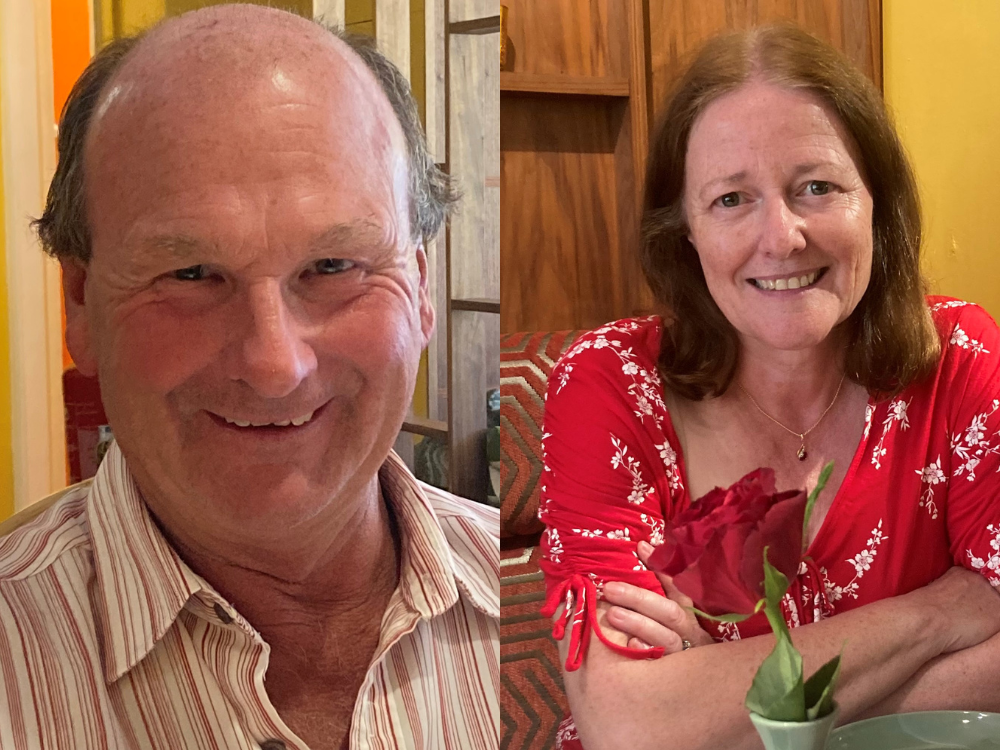 Carolyn Barnwell (née Howe) (BA French, 1982) and Steve Barnwell (BSc Biochemistry, 1981; PhD Biochemistry, 1984)
Carolyn (Cas) says: 'Steve and I met as undergraduates at Birmingham and in 2022 celebrated our Ruby Wedding anniversary. Steve spent over 15 years in drug research and development for various pharmaceutical companies, before moving into business development with Unilever.

'I taught French at secondary level for a couple of years and then became an English language and creative writing lecturer at a further education college for nearly 25 years.

'I then gained a Masters degree in Family and Local History and am now a co-director of Chapel Archaeology CIC, based in Chester. We have two grown-up sons, an endodontist and a pharmacist, and four grandchildren.'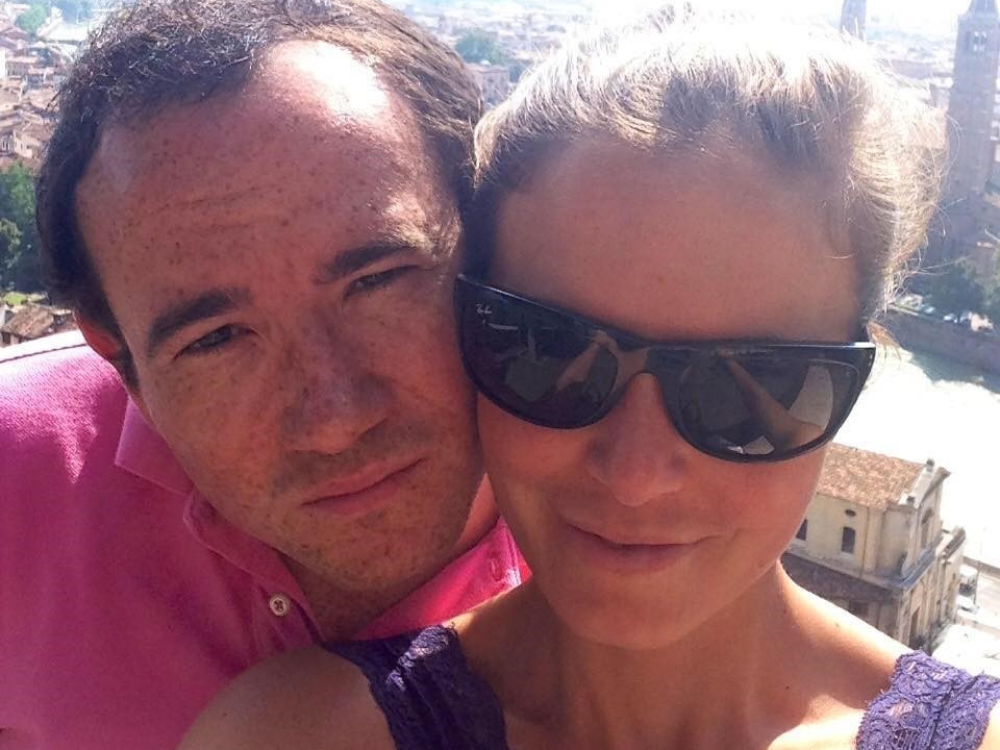 James Polo-Richards (BA Medieval and Modern History, 2006) and Liljia Polo-Richards (BA International Studies with Political Science, 2006; MSc International Business, 2007)
James says: 'We met through mutual friends at University in 2005. Following completion of our undergraduate degrees we lived together during our post-graduate and masters studies. We married in 2014 and remained in Birmingham until 2015 when we relocated to Leamington Spa. We have two children and run a business together called Allergy Companions which helps people with dietary restrictions (allergies, intolerances and coeliac disease) find, share and review places to eat.'
Did you meet your significant other at Birmingham? We'd love to hear your story and want to include as many diverse stories as possible, including alumni in our LGBTQ+ community. Get in touch through our contact form.
Win!
You could win a signed copy of Chris and Denise Arthey's inspiring book, Highway 35: Meeting Disaster Head-on with Hope. To enter, answer the following question:
What year did Chris and Denise meet?
Email your answer with your name, address and phone number by 31 July 2023. Old Joe Check out our competition terms and conditions.