Succeeding the head of a world-famous institution like the Seattle Opera brings plenty of pressure – even more so when your predecessor has been in place for more than 30 years.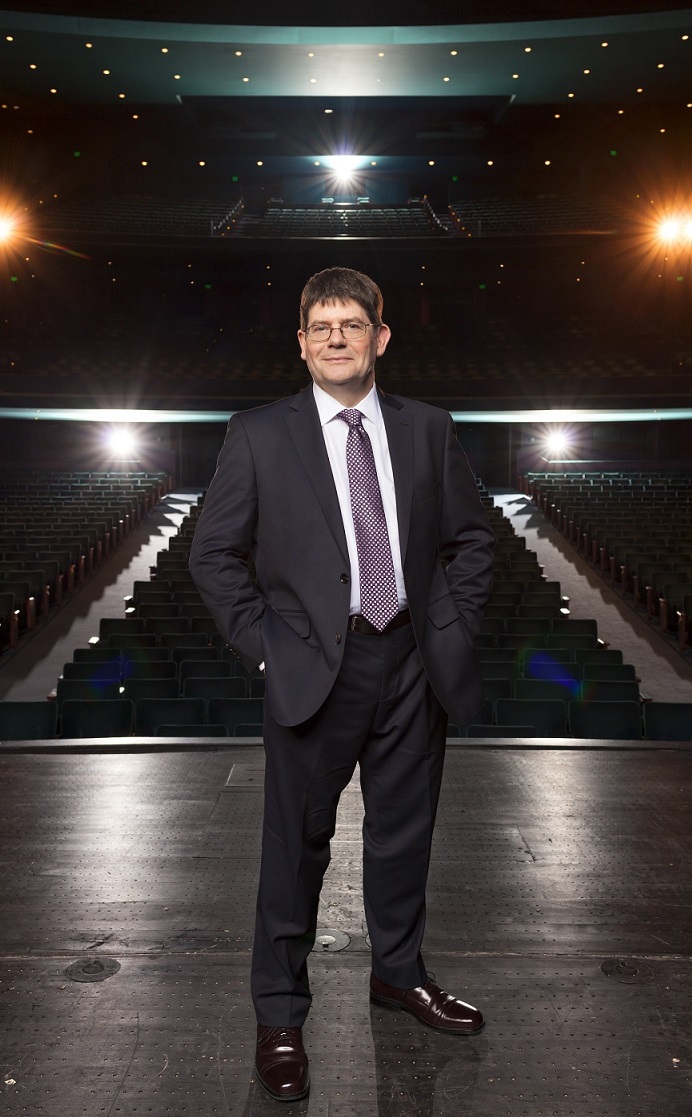 But Aidan Lang (BA English and Drama, 1980) believes his experience in charge of New Zealand Opera will stand him in good stead after moving more than halfway around the world.
Aidan is unequivocal about his responsibilities as General Director of Seattle Opera: to serve the community of a city he describes as innovative and forward-thinking.
The English and Drama graduate, who was headhunted for the position from his previous role as General Director of New Zealand Opera, has based his career in the arts around this principle and always attempts to find a connection with his audience in all his productions.
As he puts it: 'Arts organisations are good at what they do, but should always remember that it must be about why they do it. They are the conduits for these great masterpieces to reach their audience, and thereby offer great insights into our humanity.
'You have to be mindful of your audience and find something that speaks to them. We connect our audience to the work and bring people together. Coming from overseas may actually help, as you will naturally look at the situation with fresh eyes and take everything in.
'Working as a stage director, you do see how different organisations and cultures work, and you have to adapt to that. You are trying to find the cultural heartbeat of the region and deliver your art to those people.
'For example the people of Leeds are not, say, like the people of Birmingham so you have to tailor your work to each particular audience. Seattle is the largest city in the Pacific Northwest and one of the fastest growing in the USA, a city that is a centre for technology – Amazon was founded here and the Opera is physically surrounded by their offices. You would therefore expect the people who live here to be different to those who live elsewhere in the country.'
'I was fortunate to be studying at a time when opera was evolving as people became aware of the theatrical potential within an opera performance.'
Despite his degree choice, Aidan always had an interest in opera from his time at school in London. The affinity he felt towards music at university meant that he spent much of his study time in the Barber Library and was often mistaken for a music student.
'I was fortunate to be studying at a time when opera was evolving as people became aware of the theatrical potential within an opera performance. My drama professor, David Hirst, had a great understanding of opera, and encouraged me to consider those possibilities.
'You do need an analytical discipline to work as a stage director and my degree ensured I had that. It occurred to me after my final exam that opera was an area I could move into – and the rest is history.'
After working for the Welsh National Opera, spells in artistic leadership positions at Buxton Festival, Glyndebourne Festival and Touring Opera and Opera Zuid in the Netherlands followed before Aidan moved to the New Zealand Opera in Auckland in 2006. There he cemented his reputation as a director of strongly theatrical and well-rehearsed productions that offered fresh interpretations of the source material.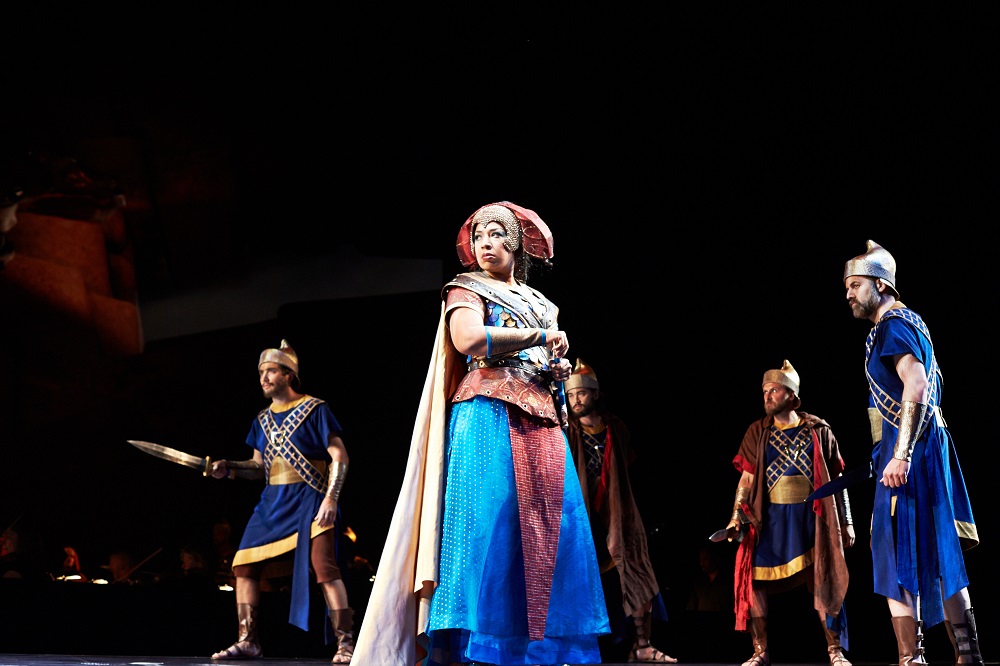 Mary Elizabeth Williams (Abigaille) in Seattle Opera's 2015 Nabucco. © Philip Newton

Aidan had some eminent shoes to fill at Seattle as he replaced Speight Jenkins, who had spent 31 years in charge before retiring.
But the 58-year-old feels that his path was smoothed by the fact that the Board of Trustees was able to plan for Jenkins' succession and spent two years finding the right man for the job.
Once appointed, Aidan was able to arrive six months in advance to ensure a smooth transition and shadowed Jenkins almost every day. He was involved in planning the 2015-16 season, which had been set by Jenkins prior to his retirement, and spent time attuning himself to the cultural life of Seattle.
The company's 2016-17 season is the first fully programmed under his leadership and having now settled in to his new home, he is focused on his ambitious plans for the future.
© Philip Newton

Aidan describes his position of General Director as 'possibly unique to opera - a fusion of CEO and Artistic Director' and acknowledges that he must balance his directorial responsibilities with keeping the organisation's finances in order.
He adds: 'Seattle is famous for its performances of the works of Richard Wagner, especially the Ring cycle – which I have directed before in Brazil, albeit in a more intimate theatre than we have here in Seattle.
'It's a big undertaking but we are working towards building a new Ring cycle and that is very exciting for me, the Board and our donors. I'm very excited by the challenge ahead.'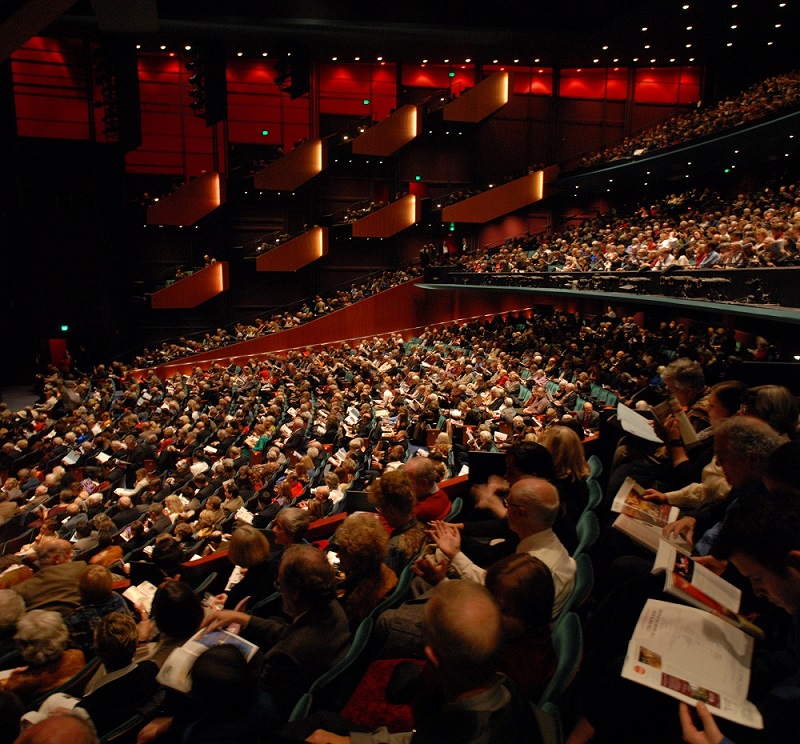 © Bill Mohn
There are nearly 4,000 University of Birmingham alumni living in the USA. To join the conversation and find out more about events taking place in the US visit the University of Birmingham USA Alumni Society Facebook group.
Competition time
You could win an official Seattle Opera t-shirt if you can answer this simple question:
Seattle is the home for which famous technology company?
Submit your answer by 31 May 2016 for your chance to win.
PICTURE CAPTIONS & CREDITS:
Banner image: 16 Figaro JL 055: Final tableau of Seattle Opera's 2016 production of The Marriage of Figaro. © Jacob Lucas
First photo: © Rick Dahms