​An unsung hero in the School of Engineering, Carl Hingley has been managing the University of Birmingham's Formula Student racing team since it was founded 19 years ago. As Senior Automotive Technician, Carl has just started his 40th year of work at the University, and received the British Empire Medal in the 2015 Queen's Birthday Honours.
Carl Hingley, UBRacing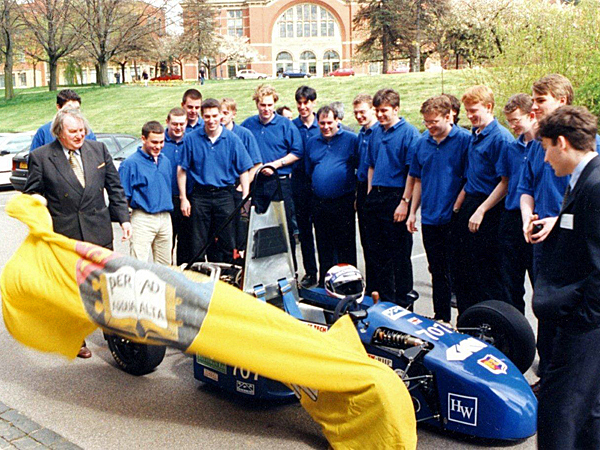 Launching Formula Student
The Formula Student project was founded in 1997 by one of the University's undergraduates, Blake Siegler (MEng Mechanical Engineering with Languages, 1998). Working together, we came up with a business plan mapping out how we could design and build a Formula-style race car for the 1998 Formula SAE competition in the USA. We got together a team of 40 people and in eight months, designed, built and tested a car from scratch ready for the competition. We came 50th out of 120 cars.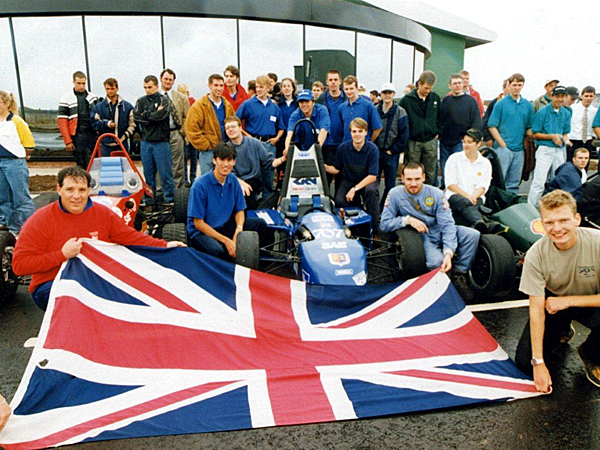 Jet-setting
In that first year we had to fly the team in via Toronto, New York and Chicago because there weren't enough flights available to Detroit. There were 24 of us, staying in five hotel rooms and based at the circuit in three Winnebagos.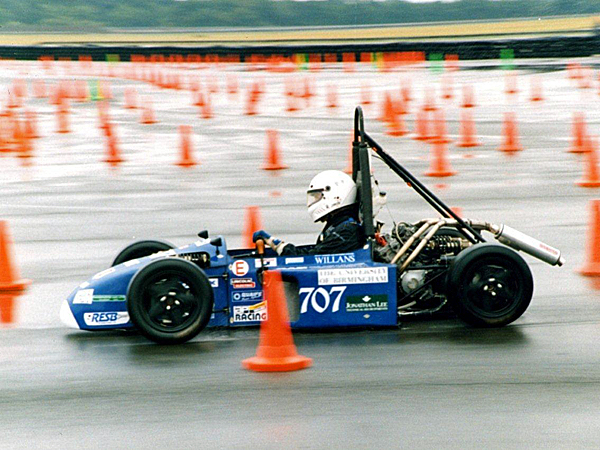 Creative marketing
We were ruthless with our marketing in the early days – any money raised went straight into the car. Cadbury gave us chocolates, so we auctioned those off. Honda wouldn't give us an engine, but offered us a brand new motorbike instead, so we took the engine out ourselves and sold the frame.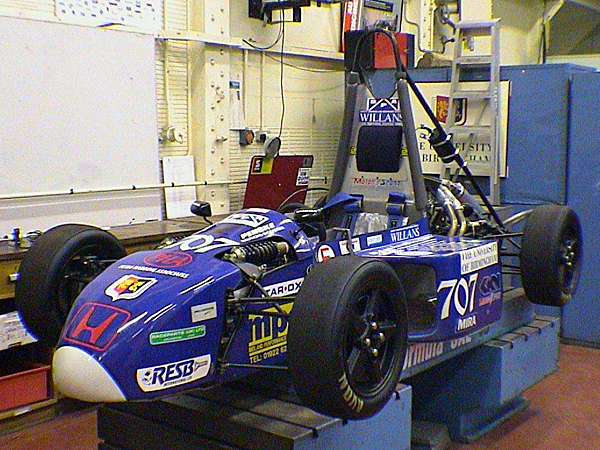 Moving with the times
Back then, the car weighed about 350 kilograms, but with modern developments it has improved in all regards and mirrors the work done on Formula 1 cars. We are down to 195 kilograms now, using aircraft aluminium and carbon fibre materials.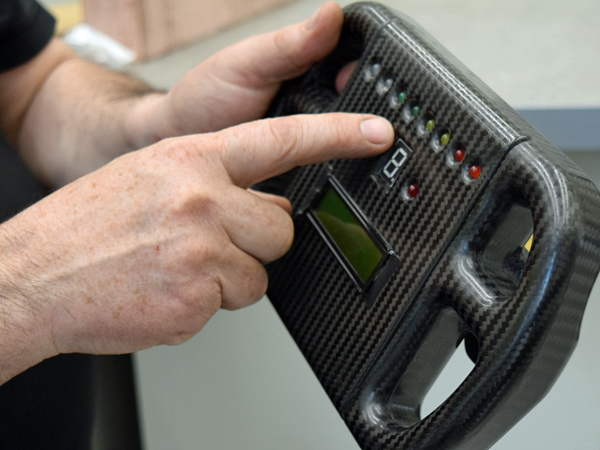 Practical training
There's nothing like hands-on practical experience to help students prepare for a career in engineering. The degree is critically important in giving you a fundamental grounding, but is also very theoretical. Being able to apply practically what you've learned in the lecture theatre will be the key to getting the job you want in industry. I've been told many times that the team members leave Birmingham two years ahead of most graduates. Every year, I get some of my former students who are now captains of industry ringing me up to try and find the next bright young thing.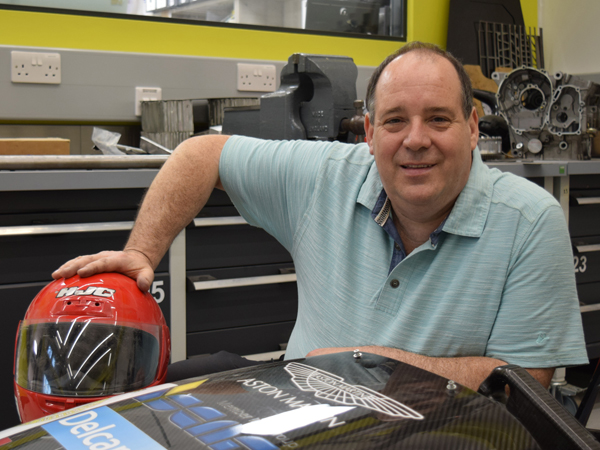 Engineers of the future
Even though I helped set up the Formula Student competition, I'm not a petrol head. I get my enjoyment from seeing the team produce a great car every year – I'm very much a 'projects' man. I love seeing students come in to the lab for the first time and eventually graduate and get a job in the industry three or four years later.
The University is celebrating the 20th year of UBRacing in 2016-17. Did you work with Carl as part of Formula SAE or Formula Student during your degree at the University? Email your Alumni Communications Team with your memories and let us know what you're up to now!