Throughout the 1960s, 70s, 80s and 90s, many of the UK's biggest bands played at Birmingham as part of the university touring circuit. Were you there?
Many graduates' memories of their university days include seeing a pop or rock band on campus, for the price of just a couple of drinks. As part of the 'university touring circuit', these gigs offered students an early glimpse of future chart-toppers and acted as a springboard for many bands.
Jez Collins of the Birmingham Music Archive has worked with students and alumni to unearth vintage posters, lost photos, cherished ticket stubs and Redbrick reviews, as part of the Birmingham 2022 Commonwealth Games Cultural Programme. For those who did not get the chance to see the public exhibition in the Bramall Music Building earlier this year, we bring you highlights from Ceremony: Pop Comes to Campus.
Jez says: 'The University of Birmingham holds a special place in music history as the venue for Joy Division's last ever gig, and so many bands got their early gigs here, including Duran Duran, whose singer Simon Le Bon was a student at Birmingham.
'Hundreds of bands have played at the Guild of Students, Deb Hall, High Hall, Founders Bar, Mason Hall and Cellar Bar, including Pink Floyd, The Who, Black Sabbath and The Cure – many organised by student groups.'
Tickets, posters and photos collated by the Birmingham Music Archive
Your memories of gigs on campus
'I was part of the Ents committee. It was almost a full-time job for us, organising events and discos. I think today I would be a little more focussed on the degree aspect! We booked many more besides and each week the legendary Cellar Bar Disco was a riotous night to behold.' Chris Keeble (BSc Geography, 1982)


'In the 70s, I remember Genesis in Lake Hall and Wings at the Guild.' Sheila Crosby (née McGrory) (BSc Biological Sciences, 1974; PhD Plant Biology, 1980)

'I still remember Pink Floyd... Tickets were 50p.' John O'Connor (BSc Physics, 1972)

'I remember seeing Blur – I was working on the bar, so got paid to watch them!' Catherine Briers (BA Ancient History and Archaeology, 1993)

'I remember hearing Ride soundcheck... from outside!' Toby Jeffries (LLB Law, 1992)
Birmingham's rockstar alumni include:
Joan Armatrading, singer-songwriter and recipient of the Ivor Novello Award
Janet Beat, electronic music pioneer
Sister Bliss AKA Ayalah Deborah Bentovim, co-founder of Faithless, who had seven UK top ten singles
Spencer Davis, whose 1960s band reached number one with Keep On Running
Amrita Hunjan, singer with R&B/pop band Rouge
Simon Le Bon, lead singer of Duran Duran
Bill Sharpe of jazz-funk band Shakatak
Karl Willetts, death metal vocalist of Bolt Thrower and Memoriam
Helping more young people study music at Birmingham
Graduate David Wright studied music at the University of Birmingham in the 1950s and returned to do his Masters. He was generous with his skills and mentored musicians throughout his life; many got in touch with his family after he passed away.
David's family are now funding awards in his name to enable more young people to be able to study music, especially for those who don't have the background traditionally associated with a music degree.
There are two awards available of £5,000 each per academic year from 2023/24 onwards.
Email us to find out more about music scholarships.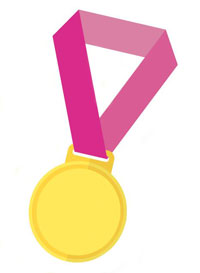 Find all the medals throughout the autumn 2022 edition of Old Joe to enter our Birmingham 2022 Commonwealth Games competition.