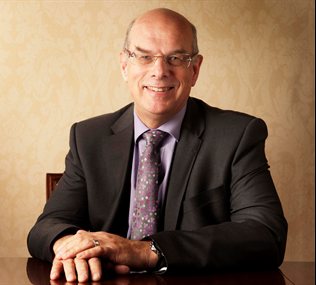 In my last column for Old Joe, before I retire as Vice-Chancellor and Principal, I want to thank the University of Birmingham community for the support it has shown me and the University over the last 12 years. It has been a great honour to lead this institution and be part of its legacy. In the last 12 years we have, together, transformed our research and education, refreshed our civic mission, and taken Birmingham to the world in new and imaginative ways. Now, I pass on the responsibility for leading the University of Birmingham to my successor, Professor Adam Tickell, who will take up the post in January 2022.
Speaking about his appointment, Professor Adam Tickell said, 'I am thrilled to be taking on this exciting role at a crucial time for the University. The Birmingham I am returning to is transformed from the one I left five years ago. It has been led exceptionally and has real academic strength, outstanding facilities and opportunities for students, state-of-the-art research facilities, and strong collaborations. I am looking forward to re-engaging with both the University and the wider region, drawing on the fresh perspectives and approaches that I have developed during my time at Sussex, to work with the whole community, including our alumni and friends, to take Birmingham to even greater success.'
In congratulating Professor Tickell on his appointment, let me reflect on our University's motto, Per Ardua ad Alta, "through hard work to great heights". We at the University are proud of all the hard work that has contributed to our success so far. The platform we find ourselves on today, is one of an ambitious, innovative, and bold University, and I have every confidence that Professor Tickell will lead this great institution to even greater heights.
Professor Tickell has spent the last five years as Vice-Chancellor at the University of Sussex and has become a respected and influential voice for higher education nationally through his work with government and major research and funding organisations. Adam is known to many at the University for the several years he spent in leadership positions at Birmingham, including serving as Provost and Vice-Principal, and we are delighted to be welcoming him back to the University.
Best wishes
Professor Sir David Eastwood DL
Vice-Chancellor, Principal and donor