Old Joe's readers have enjoyed testing their knowledge of the University in past issues, but how many alumni have showcased their quizzing skills nationally? In 2023, members of the student Quiz Society – fresh from an appearance on Channel 5 quiz show Eggheads last October – will take on the ultimate team competition, University Challenge.
Taking part in a quiz is almost a rite of passage for students. An opportunity to have fun, gain some knowledge and (maybe) impress your peers is not to be missed.
But there's a world of difference from winning a small cash prize or a round of drinks to competing with the UK's brainiest quizzers on the TV show Eggheads, as four Birmingham alumni and students did in autumn 2022.
Captain Jack Preece (MSc Mathematics, 2022), Callum Garland (MSc Mathematics, 2022), Will Rogers (BA History, 2022) and Ellie Muston (third year, English Literature) had all met at the newly formed Quiz Society.
While their team "The Pearfect Quizzers" – named after the Bristol Pear pub quiz, where they were regulars – couldn't quite bring home the £11,000 prize, Will (currently studying for a Masters in History of Warfare) is now setting his sights on success in University Challenge. He has taken up the role of President for the Society's first full academic year.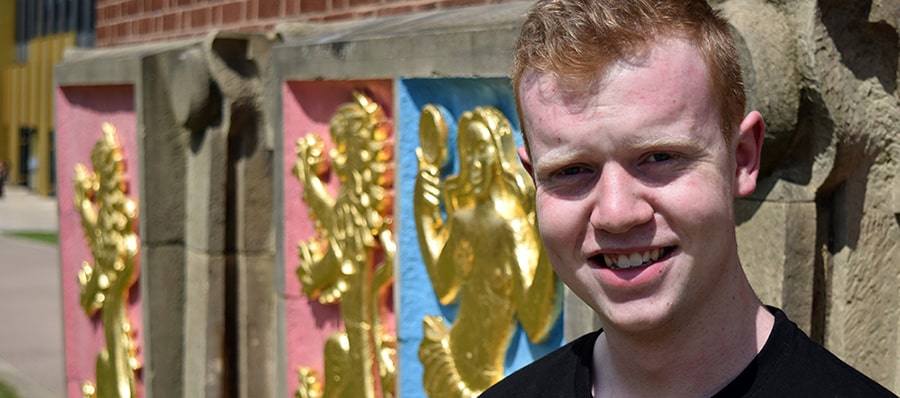 Your starter for 10
It's been lean pickings for Birmingham* when it comes to University Challenge, with the University only reaching the final once, back in 1966 (when the show was broadcast on ITV, switching to the BBC in 1994).
The long-running show is famous for the difficulty of the questions compared to other quizzes, but that has only added to the mystique. Will says: 'I think winning University Challenge would be the ultimate for me – although if you offered me the top prize from Who Wants to be a Millionaire? I might have to reconsider!
'You've got much of the University community interested and supporting you, so you don't want to end up losing 300-0 in the first round. You're up against your peers and equals in the show.
'Once we got past the audition for University Challenge, we felt we had achieved our goal. We just wanted to get one question right. I thought I could live with that.
'Our episode was the first one filmed with Amol Rajan as the new presenter, and he acknowledged to us before we started that he was nervous as well.'
Specialist subject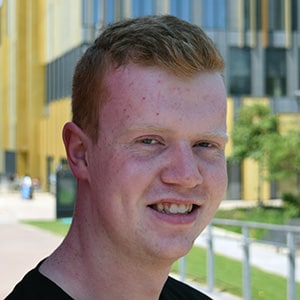 While sport is a particular interest, Will (unsurprisingly, given his degree subject) tends to take history questions: 'History is one of the better subjects to blend into quizzing, as a subject that comes up again and again.
'It may be the broadest of subjects and I certainly couldn't answer every question, but I like studying across the ages rather than specialising and that helps me.
'When people ask me how to get better, I say find something you're good at, and then become great at it. I have a few sets of flashcards that I try and use to learn. At one point I was doing more of that but it became a chore rather than a hobby, which is not how I want to approach quizzing. I try and always maintain the enjoyment.'
You can watch 'The Pearfect Quizzers' take on the Eggheads on Channel 5's website. Will's team will be on University Challenge in the autumn, and will then appear on the BBC iPlayer. Good luck!
*Editor's Note!
Since we published Old Joe, Aeneas Rotsos (BA East Mediterranean History, 1994), captain of our 1994 University Challenge team, has been in touch to tell us the following: 'It was not all lean pickings.
'The university appeared on Jeremy Paxman's very first episode in 1994 and reached the quarter-finals. The team's appearance was written about in most of the national newspapers and was even mentioned on the BBC's Late Review. Ian Hislop lamented the team being knocked out of the contest in The Spectator.'
Did you take part in a Birmingham team for University Challenge? Let us know how you got on!