Alumnus Leonard Stall (BSocSci Economic & Social History, 1982) has enjoyed a varied and successful career as a journalist, author and business leader, but claims his newest challenge has revealed his true purpose.
Leonard is attempting to shape and support the next generation of philanthropists through his company's innovative book How to do Good, a series of essays about building a better world. Contributors range from Hollywood star Matt Damon to major philanthropists like Melinda Gates, as well as some 'ordinary people already doing extraordinary things'. The key for them all is making sure good intentions translate into real benefits for the world.
The book grew out of his work as editor-in-chief of Philanthropy Age magazine, as he explains: 'Our magazine has grown from an idea intended to inspire and inform intelligent giving, into something that is of real international benefits.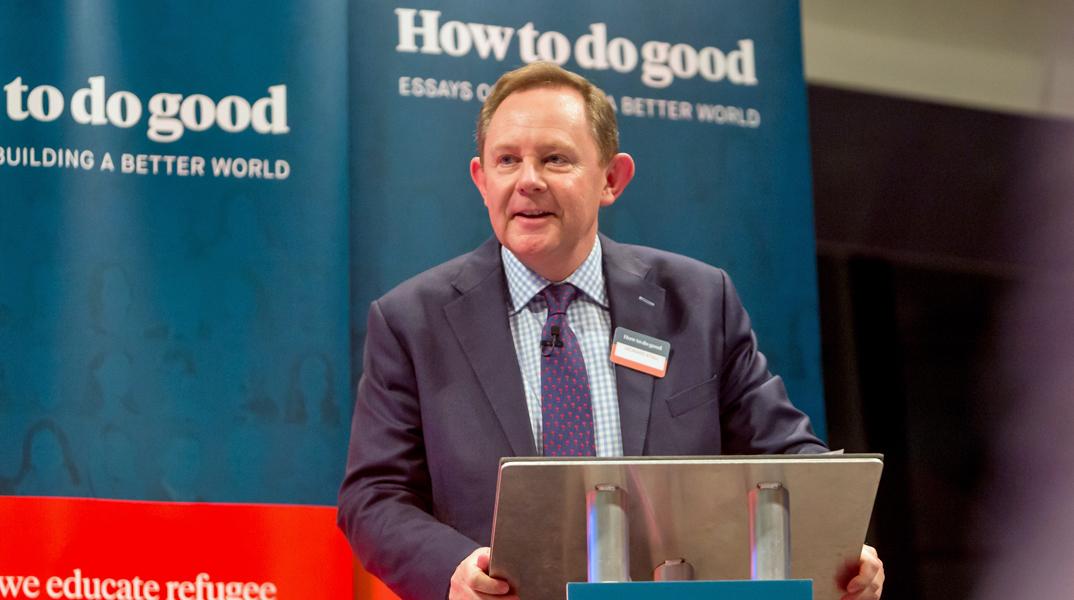 'We realised we had a terrific network, could communicate with people who want to do good, might be able to inspire them and could find the expertise to inform them. I felt that through my communication skills, I had found my purpose and now all of a sudden, I'm a man in a hurry.'
Leonard went straight into the media after graduating from Birmingham, working on a wide range of publications from business magazines to local titles and as a publisher of a regional edition of the Metro newspaper.
Now based between the UK and the Middle East, he chairs a company working in strategic communications for national governments and international sporting bodies, bringing him into contact with influential individuals.
But his growing interest in philanthropy led to How to do Good, which is now on an international speaker tour across the globe. As he says: 'These projects around philanthropy and making a difference are my driving passion now. When small acts of good are added together, they have the power to become life-changing.'