A book club with a difference, founded by a Birmingham graduate, is bringing together readers and writers from across the city – and this year they were chosen to shadow the Man Booker International Prize.
When Polly Wright (BA English Literature, 1974) graduated, she soon missed the in-depth critical thinking about novels that she had shared at University. Traditional book clubs helped scratch the itch, but she wanted to analyse books in greater depth and use them as models to develop her own writing. So she set up the Writers' Reading Group at the Birmingham MAC.

Learning the craft from other writers
'We look for books that offer ideas for our writing; changing the point of view, creating new dialogue for unseen scenes, flipping the genre, etc. For each book, we set out to create our own creative response, from a new chapter or a sequel, to poetry exploring a key theme.
'Our readers come from so many backgrounds across Birmingham, from a photographer to a consultant microbiologist. Around a third have a connection with the University, including alumni and lecturers, and we are proud to have so many representatives from across the city community.'
Polly suspects the group's unusual hybrid focus on creativity may have been why they were selected to shadow the prestigious 2018 Man Booker International Prize.
Reviewing the Man Booker International Prize shortlist
'Dr Josie Brady, one of our members from the School of Education, spotted an invitation through the Reading Agency to review one of the six-strong shortlist. This new award recognises books written in languages other than English and the skill of the translator in bringing them to a wider audience.
'We read Vernon Subutex 1 by Virginie Despentes, a controversial book that many French shops won't even stock. We were excited to read something so challenging, and thrilled to be chosen for a French book, as we have a former University of Birmingham French lecturer in our group who could guide us through the language.'
Translating novels across both languages and cultures
'With instant access to websites such as Google Translate, we hadn't considered the extent to which translation is an art, but we quickly realised that Vernon Subutex 1 was no easy task for translator Frank Wynne.
'The characters use Verlan, a real-world slang popular with young people in France, in which syllables or letters are reversed. How do you translate "meuf" when its origin is the syllable sounds of "femme" (meaning woman)?'
One of the joys of reviewing the book was the huge range of perspectives. 'As in my University days, it was wonderful to see so many people in passionate debate. Whether they loved it or hated it, every member of our group submitted their own review to the Man Booker International Prize Foundation.
'We did wish our book had won, but we can't wait for the next parts of Despentes' trilogy to be translated – and some of us are already devouring the rest of the shortlist for creative inspiration!'
Fancy reading Polly's selection of books?
For a chance to win them all, answer this question:
Who translated Vernon Subutex 1 by Virginie Despentes into English?
Email us with your answer and name, address and telephone number by 31 January 2019.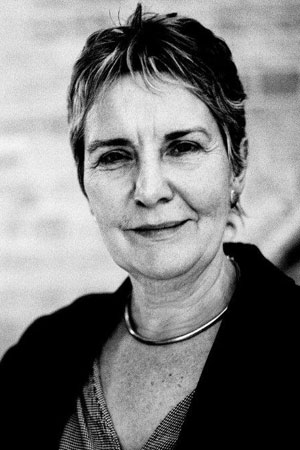 Our favourite books
Polly Wright (BA English Literature, 1974) selects five books that the Writers' Reading Group have found exciting, that showcase a creative response to existing literature and which she has used in her own teaching.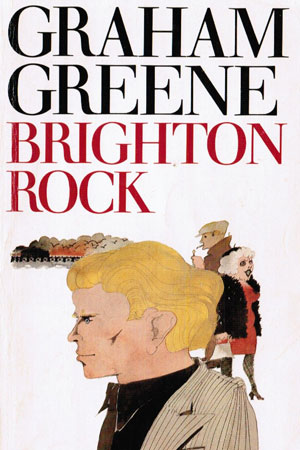 Brighton Rock by Graham Greene
Polly says: 'This classic thriller was a book we discussed recently in our Writers' Reading Group. Many of us loved Richard Attenborough's portrayal of anti-hero Pinkie in the 1947 film, but a new staging we saw at the Birmingham Repertory Theatre (adapted by Bryony Lavery, former playwriting tutor at Birmingham) elicited a more mixed response from us about Lavery's version of Greene's 'pure' evil.'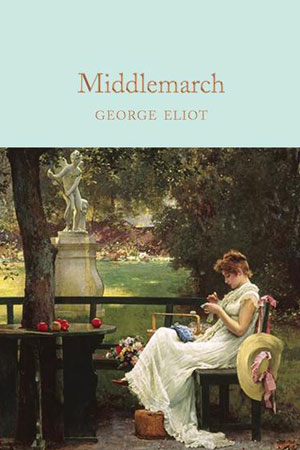 Middlemarch by George Eliot
Polly says: 'I returned to the University in the 2000s to teach communications skills to medical school students. It's so important that, in the midst of all their scientific learning, they get to think about how to empathise with patients. Middlemarch is the first novel to feature a doctor (Lydgate) as one of the main characters, and it is fascinating to reflect upon how the medical profession is seen by the general public – then and now!'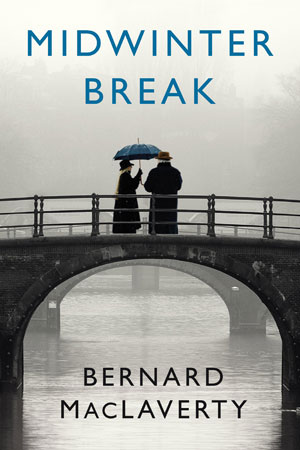 Midwinter Break by Brian MacLaverty
Polly says: 'One of our latest books, this moving and often surprisingly funny story of a retired couple on a holiday will be recognisable to anyone who has ever got a little lost in a large hotel. On their own away from home, the fault lines in their relationship come to the surface, as he struggles with alcoholism and she is drawn to life in a Catholic women's retreat in Amsterdam and their memories of the troubles in Northern Ireland bubble up. Will they stay together for better, or worse?'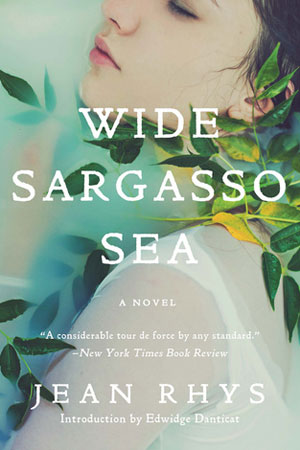 Wide Sargasso Sea by Jean Rhys
Polly says: 'This is one of the best models for the Writers' Reading Group approach, as it is a creative response to another novel. Without giving too much away for those who haven't read Jane Eyre, Jean Rhys reimagines Charlotte Brontë's mysterious woman in the attic. She creates an entirely plausible narrative of how she got there and turns a terrifying figure into a truly sympathetic one.'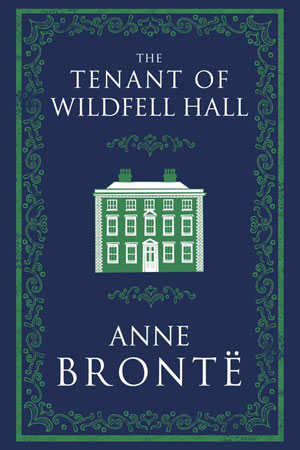 The Tenant of Wildfell Hall by Anne Brontë
Polly says: 'Like Vernon Subutex 1, The Tenant of Wildfell Hall was shocking when it was first published. Anne's sister Charlotte tried to prevent it being published. We loved reading how mother and widow Helen Graham breaks every social convention needed to protect her young son. Extracts from her diaries share her secrets and her point of view, but we explored how the book might have been different if it had been written in a more traditional third-person narration.'