Have you received a call from a student at Birmingham, raising vital funds for disadvantaged young people through the Bright Minds appeal? Meet the current students on the other end of the phone.
Working at the student fundraising campaign offers students the opportunity to earn extra money to fund their studies, connect to a different generation, gain vital work and life skills, and make friends. We go behind the scenes to find out what it takes to become a student fundraiser and support their fellow and future students in need.
'I get to have the most amazing calls with the most interesting alumni, and have gained so much from their advice,' says first year student Ellie Williams. 'I've been overwhelmed by how willing people are to talk to me about their jobs, what's going well and what they don't like, what they'd do differently if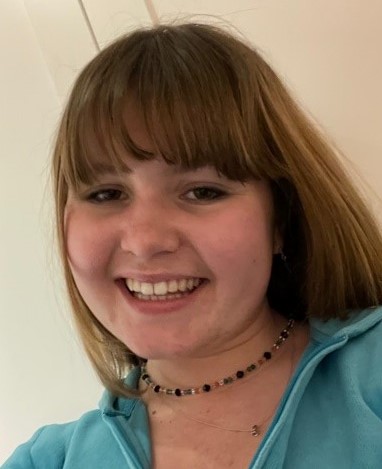 they were leaving University now. Talking about their experiences is definitely the best part of the call for me – it helps me make decisions about my future.'
With a third of students needing a job to help fund their studies, and options limited due to lockdown, every phone call helps create financial security for both the student making the call, and the students they're raising money for. The University employs around 60 students each year to call alumni and ask them to contribute to scholarships and bursaries. Shifts fit around studies and, even though callers need to work from home during the pandemic, there is a great deal of training, supervision and support.
Final year medical student Halimah Yasin, who participated in the Pathways to Birmingham (P2B) programme, has always been passionate about supporting students from a widening participation background. As a student fundraiser in the call room, she is raising money for students who come from a difficult financial background. She also found unexpected benefits to the role. 'Initially, I was nervous about having a conversation with alumni members over the phone, but it has become easier over time and I now look forward to and enjoy every single phone call. This experience has also helped me during my GP placement. Due to COVID-19, many of the consultations with patients are now over the telephone, and I have found that my experience in the call room has helped me communicate with confidence, enabling me to put patients at ease.'
Law student Suraj Hallan also wanted to give back to a scheme he benefitted from.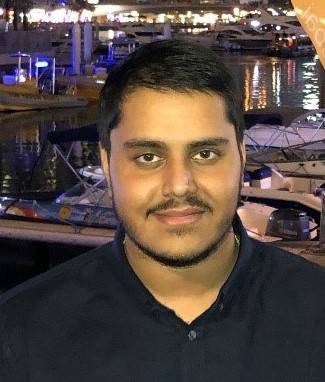 'I was a recipient of the P2B scholarship and I was able to attend university because of it. I wanted to give back because the student fundraising team were raising money for this cause, and I know how generous our alumni can be. I've made lots of friends by being a student caller and there are lots of transferable skills that I'm learning.'
Alumni and student fundraisers do so much to support students in need. As Regular Giving Officer Ruth Lindley explains: 'We would not be able to offer young people the current level of support without our alumni donors – so much so that many students who have the ability and the talent wouldn't be able to study at Birmingham at all.
'As well as fundraising, which is vital, the telephone campaign creates connections between current students and our amazing alumni, who have quite literally been there and done that, they've left Birmingham with their degree and gone on to build their careers and that's exactly what our students are on the brink of right now. I think that's what makes the telephone campaign so magical, our student fundraisers benefit so highly from speaking with alumni.'
'Thank you indeed for being such an enthusiastic listener… And thank you, too, for your brilliant sense of humour – so important to have that, especially these days! The great thing about the chat was that we had such a lot to talk about and all of it totally as a result of your chance phone call – thank you immensely!'
Nigel Chainey (BPhil 1982)
Many alumni really enjoy the opportunity to talk to current student, prompting one, Nigel Chainey (BPhil 1982) to write a postcard to say thank you after receiving his call.