Researchers at the University of Birmingham have established that the coronavirus epidemic in the UK did not have a single source of origin and that there was no 'patient zero.'
A preliminary study by researchers at the University of Oxford, University of Edinburgh, and the COVID-19 Genomics UK Consortium (COGUK), suggests that the SARS-CoV-2 virus entered the UK mostly from European countries during March.
Nick Loman, Professor of Microbial Genomics and Bioinformatics in the Institute of Microbiology and Infection, is leading the team at Birmingham who are part of COG-UK.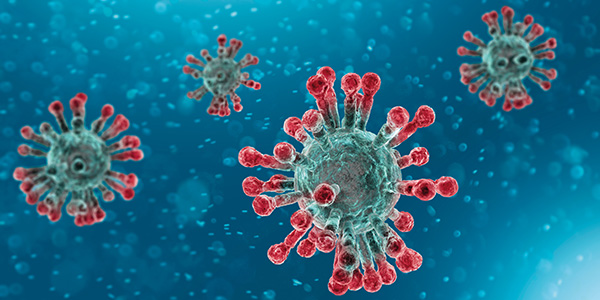 The study found that the UK epidemic was composed of a very large number of transmission lineages. Each lineage was founded by a separate introduction event from inbound international travel, then grew through local transmission within the UK. Importation intensity to the UK rose rapidly in early March, peaked around 15 March, then quickly declined to a low level in April.
Early importations from Italy were, by early March, surpassed in number by importations from inbound travellers from Spain and France. The diversity of source locations also increased in March, with importations attributed to a growing range of countries. The contribution of China and other Asian countries to the number of importations was very small.
At the time of writing, the report had not been peer-reviewed. Work on the data is ongoing and findings may change in the future.
Birmingham expertise provides a further key element in the COG-UK partnership through the CLIMB (Cloud Infrastructure for Microbial Bioinformatics) project. This provides the data analysis pipelines, computing and storage capacity required to analyse the large genome datasets produced by the consortium.
The Birmingham team has been instrumental in tracking mutations in the virus – one notable discovery being a particular mutation - known as D614G. Strains carrying this mutation may be speeding up outbreaks across the world but is not thought to increase the risk of death or lengthen hospital stays.