For current students, finding their career path after graduating can feel like a daunting step. Insights into jobs and careers from Birmingham alumni who have trod the path before them can help them discover inspiring roles and wider opportunities. We talked to alumni who have volunteered their time to give vital insights into the world of work, and asked for their top tips.
Alumni helping students into careers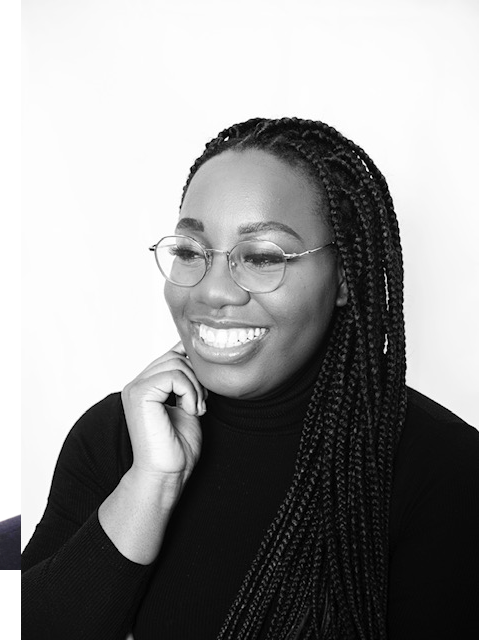 Makedah Simpson (BA Political Science with Social Policy, 2016)
Helping under-represented students get ahead in government
'It's great for politics students to be able to see the finish line and be reassured that there are possibilities (even outside of the Civil Service!) available to them post-graduation,' says Makedah Simpson (BA Political Science with Social Policy, 2016), Senior Policy Advisor for the Department for Business, Energy and Industrial Strategy.
Makedah led a session with students from under-represented backgrounds through the University's Get Ahead In Government programme, including advice on how to access policy careers in the Civil Service, local government and think tanks.
'With my own graduation not that long ago, my motivation was to impart the knowledge that I have built early on in my career and give something back to the University community that nurtured me.'
For Makedah, the programme also gave her the opportunity to reassure students who may not be doing a course which leads to a specific profession. 'The University provides soft skills throughout your degree that can be adapted to most sectors, so be open to the unknown because not everything has to align to your current field of study.
'It's so important that any career path is mentally and emotionally fulfilling. It meant a lot to connect with the students and sharing tips that I wish someone has told me when I was in their shoes.'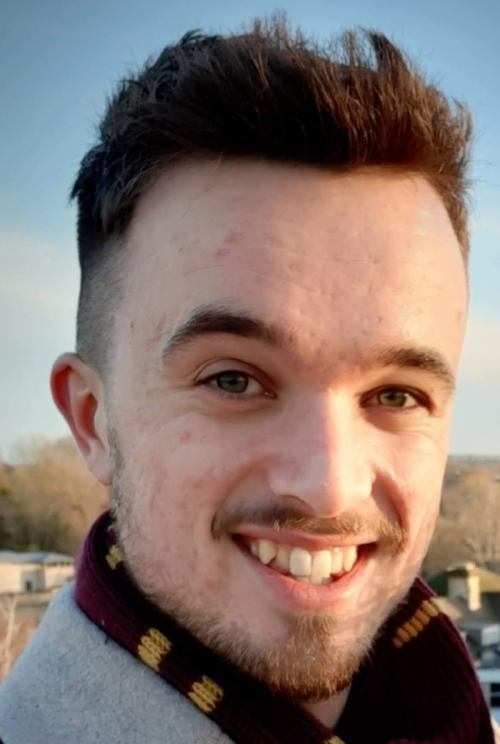 Josh Hamilton (PG Dip Secondary Education, 2020)
A one hour session for trainees also allows you to think about your own practice
'It's good hearing anecdotes from tutors about life as a teacher, but nothing really compares to having a teacher in the earliest years of their career feeding back on what life is really like,' says Josh Hamilton (PGDip Secondary Education, 2020).
Josh offers advice to trainee teachers via Zoom on how to get the most out of their early years in the profession. 'It gave me a better idea of what to expect when I was a trainee, so I wanted to play my part in helping out the next generation of teachers.
'I shared advice including staying organised as a teacher, and the importance of maintaining a healthy work-life balance. If you can get those aspects right, you'll be in such a strong position.'
For Josh, volunteering had big benefits for his current work too. 'I was able to reflect on my practice so far to understand how far I've come and how much further I have left to go. If you can spare just a few hours to volunteer in this way, I'd say do it!
'It's so beneficial for the students, but also so beneficial for you to think more critically about your own career and reflect. In my eyes, that's an aspect of our lives that we just don't have enough time for.'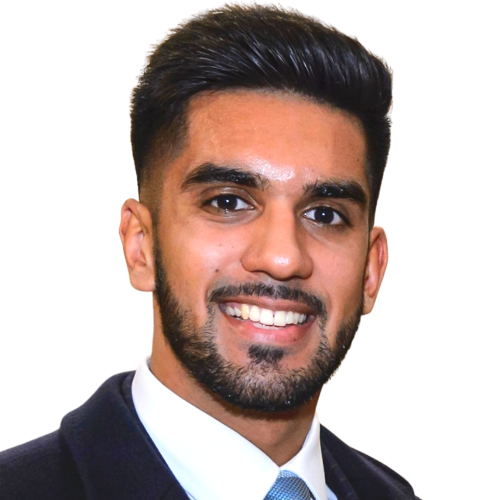 Jay Ugra (BSc Economics, 2016)
Inspiring budding entrepreneurs by being a panellist for student pitches
Starting your own business is a huge step. 'We can help make it real,' says Jay Ugra (BSc Economics, 2016) on why students are so keen to learn from alumni. 'Students can see how the theory they are learning is relevant in a real-world context.'
As Business Development Manager at Capgemini Financial Services, and Co-Founder and Venture Lead for tech start up Ripen, Jay wants to support aspiring entrepreneurs and business leaders.
'Without the help and support of volunteers over the years, I wouldn't be doing something I care deeply about today, so I want to do the same for other people too.
I've been involved with some great initiatives over the years including judging start-up pitches in the Innovation Centre and being a guest speaker and panellist at Business School events.'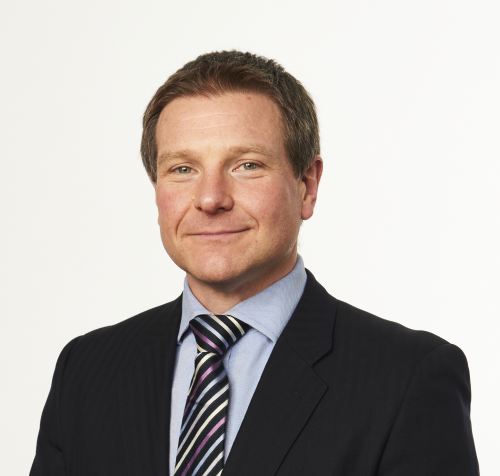 Giles Fairhead (PhD Biosciences, 2005)
Giving students an insight in the office environment following pandemic restrictions
Giles Fairhead (PhD Biosciences, 2005) helped students who had never been in a corporate office visit his workplace, Pension Insurance Corporation in London. 'Finding myself in Canary Wharf's huge offices initially gave me imposter syndrome – and I hadn't had half as many challenges to overcome as some of today's students, trying to study and get experience during a pandemic.
'So I invited students to meet with us to explore the skills needed for graduate jobs and the professional nuances that remote working cannot replicate.'
Together with colleagues, Giles offered insights into emotional intelligence in the workplace, the organisation and wider sector, and how to approach their career paths after graduation.
The visit was targeted at students supported by the University's Pathways to Birmingham (P2B) programme, who are often the first in their family to attend university, come from a low-income household or have caring responsibilities.
Aaliya Bi ('olitical Science and International Relations, 2022) says: 'Hearing from Giles was enlightening and inspirational. His experiences demonstrated that you can pursue a range of opportunities and still achieve success, regardless of your background.'
Alumni top tips
'Stuffing resources into appropriately labelled folders can help you stay on track - organisation is key!' says Josh
'Volunteering can help you create a network and get greater success in a shorter time,' says Jay
'Consider your personality when you apply for roles,' says Makedah
'As an employer, we want increased creativity, solutions and innovation that comes from having a diverse workforce with a range of life experiences, and we hope students will one day consider working with us,' says Giles
'It doesn't matter if you fail, you learn so much from trying!' says Jay
'Don't worry if you don't have a specific career in mind, your skills can be adapted for most sectors,' says Makedah